By
for on January 2nd, 2013
It's 2013: Looking Forward to a Great Year in British Programming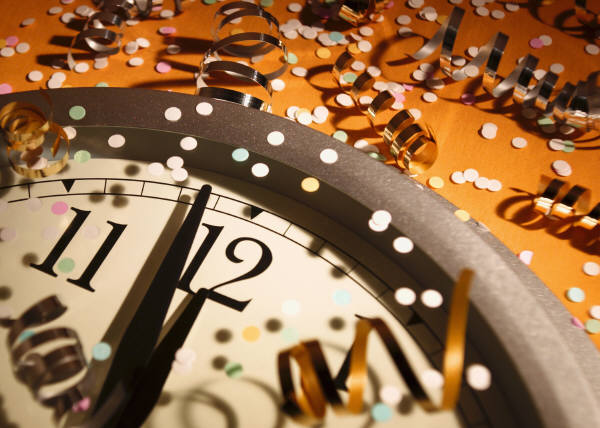 Happy New Year, Telly Visions readers! Wishing all of you all the best in 2013 – hoping you have a wonderful year, full of lots of love, laughter, and, of course, some really great British television. (Technically, I'm a day late sharing these important wishes, so consider them doubled for my tardiness/technical problems at home!)
The New Year  is all about new beginnings, so obviously that means that now that we've taken a moment to reflect on the year that was, it's time to look forward to the great things that are headed our way in the next twelve months. Because there's quite a bit of fabulous British programming headed our way in 2013 and a lot to get excited about. Here's my list of ten things I can't wait to see this year – what's yours?
1.  Call the Midwife. The warm and fuzzy period drama about plucky midwives and nursing nuns in London's East End returns for Series 2 in the early part of 2013 (January in the UK, March in America). The eight-part second series will reportedly "delve more deeply into the lives of the regular characters" at Nonnatus House and deal with such issues as domestic violence, dementia, the birth of a disabled child, women's reproductive rights and the National Health's campaign against tuberculosis. Series 1 was a pleasant surprise to my 2012 viewing, so I'm looking forward to Series 2.
2. The Doctor Who 50th Anniversary.  The longest running science fiction series in history (and my absolute favorite TV program) is turning 50 this year and showrunner Steven Moffat has promised a year full of "tremendous surprises" that is "going to take over television" as we count down to November 23. No specific details (such as the possibility of former Doctors or beloved cast members returning) have been announced yet, but we're all waiting with baited breath.
3. Sherlock. It's not exactly clear when we'll see the resolution to 2012's most talked about (Frustrating? Amazing?) cliffhanger, since production on the highly-anticipated third series of Sherlock has been delayed a bit. Producers insist this shift won't affect transmission dates, but well, it's enough to make you anxious anyway. Best case scenario probably does mean a late 2013 premiere, which means I hope this new year goes by very quicskly.
4. The Spies of Warsaw. Former Tenth Doctor David Tennant is finally going to be back on TV with the BBC 4's new espionage mini-series The Spies of Warsaw, based on the best-selling novel by Alan Furst. While I wish that he were starring in something that looked like it had any possibility of coming back for a second series, even a small amount of Tennant is better than nothing at all. 
Word online is that BBC America is set to screen this series at the beginning of February, but their official site merely says "Coming in 2013," so we'll have to wait and see.
5. The Skins Finale. Based on the early plot details for the Skins finale stories, I'm anxious about whether I'm even going to enjoy the way this envelope pushing teen drama gets wrapped up this year, but the thought of seeing Hannah Murray's Cassie again is enough to get me to tune into anything. Here's hoping the wrap-up to these characters stories lives up to the versions in my head.
6. The Hobbit: The Desolation of Smaug. Yes, this is a movie rather than a TV show and yes, the first part of The Hobbit trilogy has only been in the theaters a couple of weeks. But, this was my favorite film of 2012 (I am a huge geek about J.R.R. Tolkien and thusly cannot help it) and Martin Freeman's near perfect turn as Bilbo Baggins basically made me want to sit through three more hours of Middle-earth all over again immediately after the first viewing. Since the second film will presumably feature even more battles and spectacular CGI, as well as the debut of Sherlock's Benedict Cumberbatch as the dragon himself. (Other things I am looking forward to in Part Two: More of Lee Pace's Elven King Thranduil, the return of Orlando Bloom as Legolas, Stephen Fry's turn as the Master of Laketown - assuming we get to Laketown in this installment.)
7.  Broadchurch. More David Tennant on the telly! In addition to The Spies of Warsaw listed above, Tennant's also got a drama for ITV in the hopper, called Broadchurch. Bonus: He's starring opposite fellow Doctor Who alum Arthur Darvill, in his first role since exiting the TARDIS last year, as well as Twenty Twelve's Olivia Colman. The eight-part drama is supposedly inspired by The Killing and explores the impact of a "major event" (think it's safe to assume that's a murder?) on the lives of those in a small town. Currently slated for "Spring 2013" in the UK, Broadchurch doesn't yet have an American distributor, but here's hoping that gets sorted quickly because it sounds excellent.
8. A full series of Endeavour.  Shaun Evans will be return as young Inspector Endeavour Morse with a full series of four new feature-length mysteries for ITV. I loved the initial Morse prequel film, and am happy to see that we'll get to see more of Evans and co-star Roger Allam, as well as hopefully meet some other characters that we might recognize from later on. (More moments geared at original Inspector Morse fans like the scene with the red Jaguar would also be lovely.)
9. David Suchet says goodbye to Hercule Poirot. The final episodes of beloved mystery series Poirot are set to screen next year and it will be a true end of an era when star David Suchet hangs up that mustache. However, the ending of Poirot  is also a bit of a bittersweet triump for Suchet, who will have acted in adaptations of every novel ever written for the Belgian detective (33 total) and every short story save one (that's 50 out of 51) since he took up the role in 1989. It's incredibly impressive and so lovely for Poirot fans that versions of all the stories will have been done properly.  The Poirot finale is tentatively slated for broadcast sometime this autumn, but as I believe they're still filming, that is obviously subject to change. Will keep you posted!
10. Downton Abbey. Americans get to see Series 3 for themselves at last starting in just a few days and I absolutely cannot wait to finally get to discuss all the latest twists and turns in the Crawley family drama and go on at tremendous length about them all over this blog, including THAT spoiler that everyone keeps alluding to all over the media. I can't wait to read the reactions from all of you. And I can't wait to see where we go after Series 3, which is totally a topic for another (more locked down and spoiler-tagged) post. 
Honorable mention: Doc Martin. I don't know if the sixth series of Doc Martin will make it to air in 2013 or not – they don't even start filming until the Spring. Therefore it's possible, but not guaranteed. Either way, I miss talking about it and hope we get some new episodes sooner rather than later!
---
By
for on January 2nd, 2013
More to Love from Telly Visions