By
for on October 25th, 2022
Netflix Sets October Release Date for Steven Moffat's 'Inside Man'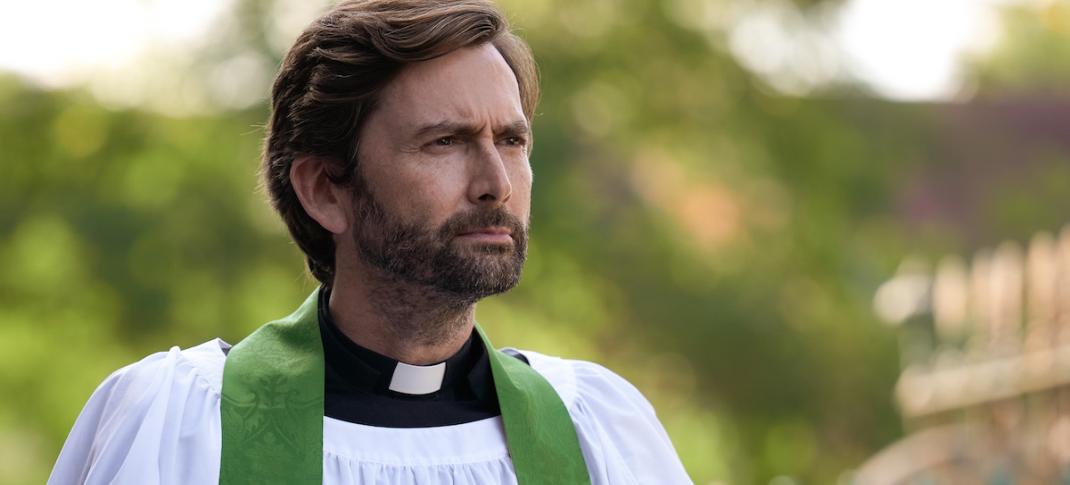 When Netflix initially announced its streaming offerings for October, the buzzy British drama Inside Man was listed, with a release date of TBD. (Likely because the show was still airing in the U.K. at the time.) But, with the drama's conclusion on BBC One, we now know when American audiences will be able to see the series for themselves. The series is officially the second Halloween release with a Doctor Who alum, with all four episodes dropping on Monday, October 31. 
The series comes from Steven Moffat, best known to American audiences as the former showrunner of Doctor Who, and the creator behind series like Sherlock, Dracula, and The Time Traveler's Wife. Therefore, no one should be terribly surprised that the four-part series is hailed for its intricate plotting and the twisty central mystery that sees the lives of four very different people cross in unexpected ways.
"This is the best ensemble we've ever had the chance to work with," Steve Moffat and his wife Sue Vertue (an executive producer at Hartswood Films, which is the production studio working on the show) said in a statement. "It's a rare privilege to see scripts come to life as beautifully as this."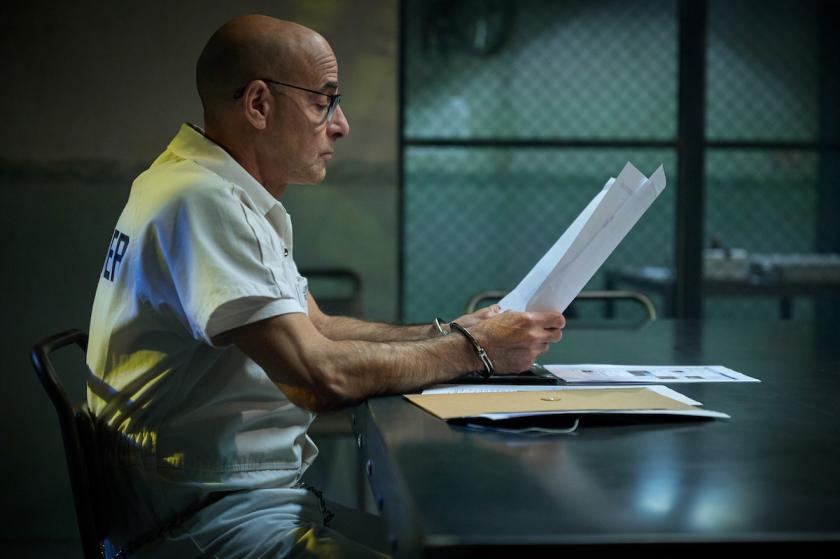 Former Tenth Doctor David Tennant stars as Harry Watling, a victor from an English town whose life becomes entangled with those of Jefferson Grieff (Stanley Tucci), a death row inmate in America looking for atonement; Beth Davenport (Lydia West), a journalist who is looking for a story; and his son's maths tutor, Janice Fife (Dolly Wells), who is trapped in a cellar.
These four people will find themselves in a dilemma that could lead one of them to murder.
"It's impossible to say too much about Inside Man without giving away spoilers–so let's just say the scripts are fiendishly clever, the cast is fantastic and at this point in time, nobody but Steven knows how it's going to end," Chris Sussman, Head of UK Original Series at Netflix said in a statement when the series was announced last Fall. "We're thrilled to continue our fruitful partnership with BBC One, BBC Studios, and Hartswood Films and are excited about bringing this series to a global audience."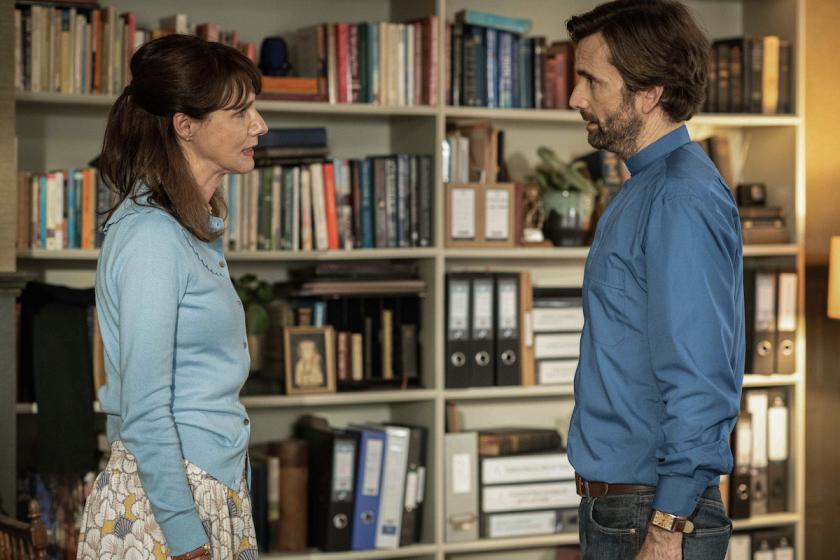 The official synopsis reads as follows:
Everyone's a murderer - you just need a good reason and a bad day

Inside Man is a major new thriller from BAFTA and Emmy award-winning writer Steven Moffat (Sherlock, Doctor Who, Dracula). The captivating four-part mini-series follows a prisoner on death row in the US (Stanley Tucci), a vicar in a quiet English town (David Tennant) and a Maths teacher trapped inside a cellar (Dolly Wells) as they cross paths in the most unexpected way.
Additional cast members include Eke Chukwu (War Horse), Lyndsey Marshal (Rome), Louis Oliver (Midnight Mass), Atkins Estimond (Hightown), Dylan Baker (The Resort), Katie Dickie (Annika), and Boo Golding (Grace).
All four episodes of Inside Man will be available to stream on Netflix beginning Monday, October 31.
---
By
for on October 25th, 2022
More to Love from Telly Visions