By
for on September 24th, 2018
Hit British Series 'Bodyguard' Set to Debut on Netflix Next Month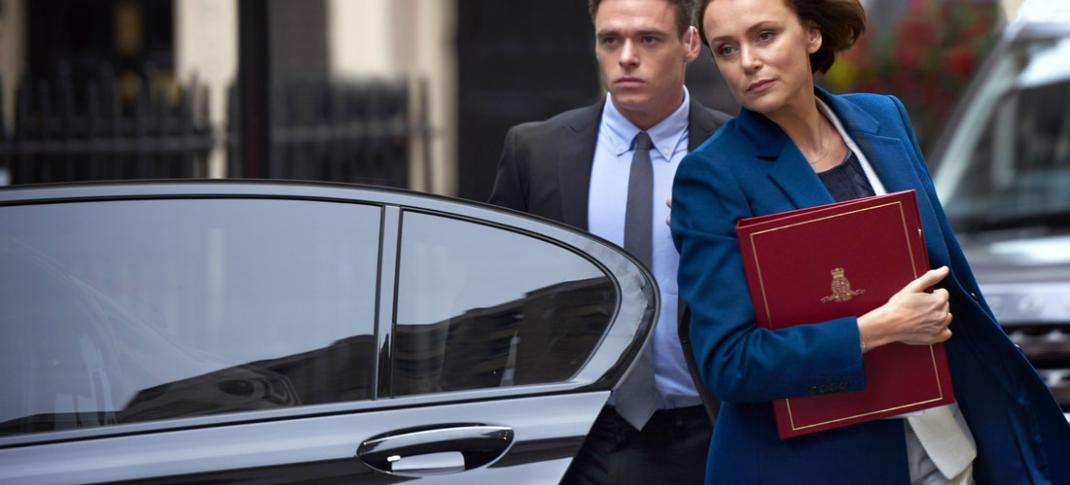 The finale of the BBC's latest ratings giant, Bodyguard, has only just aired in the U.K., but American viewers don't have to wait long to see what all the fuss is about. The six-part political thriller will debut as a Netflix Original series on Wednesday, October 24. I, for one, can't wait and the main reason is a writer named Jed Mercurio.
Fans of the award-winning police corruption drama, Line of Duty, will already be familiar with the jaw-dropping twists and edge-of-your-seat tension this genius can create. (Honestly, I recall one episode where I was yelling at the screen as I watched an innocent man get so thoroughly framed I thought he'd never be cleared.) Now Mecurio has applied his storytelling talents to the political thriller genre and, by all accounts, has produced the most watched drama series in more than a decade.
Bodyguard stars Richard Madden (Game of Thrones, Cinderella) as David Budd, a heroic veteran of the war in Afghanistan who now works as an officer in the Royalty and Specialist Protection Branch of London's Metropolitan Police Service.
Budd is assigned to protect Conservative MP Julia Montague (Keeley Hawes), the ambitious Home Secretary who ruthlessly advocates violating civil liberties in order to eliminate terrorism. (It should be noted that Hawes received a BAFTA nomination for her gripping performance as enigmatic loner DI Lindsay Denton in Line of Duty. It's no wonder Mercurio wanted her back for his new blockbuster drama.)
A sufferer of post-traumatic stress disorder with animosity towards the politicians who manipulated discord in the Middle East, Budd finds himself in a complicated relationship with the woman he's duty-bound to protect.
Gina McKee (Notting Hill), Sophie Rundle (Peaky Blinders), Vincent Franklin (Happy Valley), Pippa Haywood (Mr. Selfridge) and Nicholas Gleaves (Scott & Bailey) round out the cast of what promises to be a must-see bingefest. Though if you're like me, you'll want to prolong the suspense as long as possible.
I'll close with this warning. In the worlds Jed Mercurio creates, there is no such thing as a "can't die" character. Prepare accordingly.
Will you give Bodyguard a try? Let's discuss in the comments.
---
By
for on September 24th, 2018
More to Love from Telly Visions