By
for on March 16th, 2019
BBC Confirmed to Be in Talks for a Second Season of 'Bodyguard'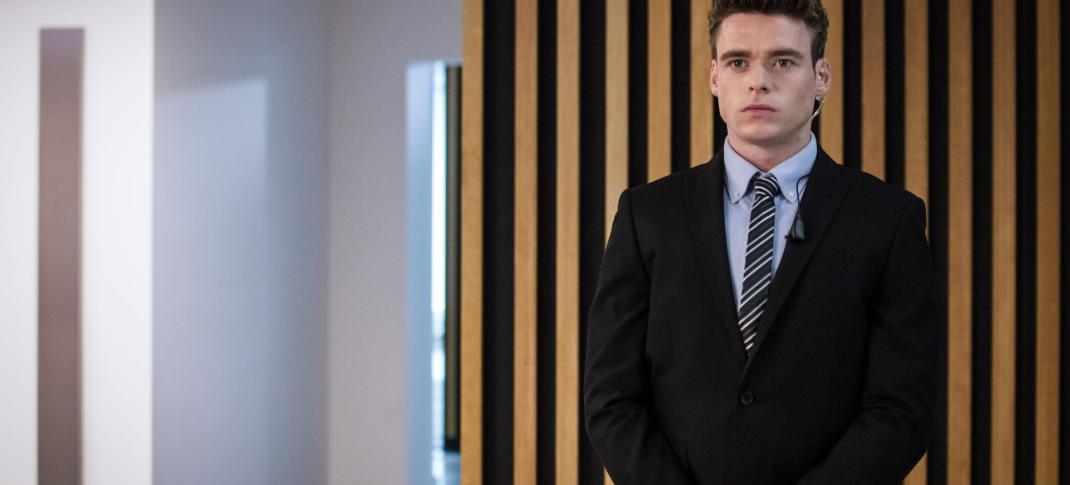 It was only a week or so ago that we here at Telly Visions were looking into the possibility of the BBC and Netflix greenlighting another season of the globally popular political thriller Bodyguard. It turns out when one asks, one will receive, as show creator Jed Mercurio answered that very question this week.
As noted, Bodyguard did shockingly well in the ratings. The show, which initially seemed to be written as a one-and-done miniseries, hit record highs with its controversial finale, putting up numbers not seen in the U.K. since Downton Abbey. While Netflix didn't give hard and fast numbers for it viewership, the streaming service did name it as one of the most successful co-productions to date, throwing around the number "10 million viewers."
While this doesn't guarantee anything, it should be remembered that Downton was also initially planned as a one-off miniseries, only to suddenly find itself stumbling into a second season and the Great War, when the show was an out-of-the-box hit. In the current television landscape where audiences continue to scatter and broadcast channels see their viewership decline year to year, something bringing in the eyeballs is always on the table for another series.
That seems to be precisely where Bodyguard is at the moment. Speaking at the INTV conference in Israel, a yearly summit where the innovations of the TV medium are presented, Mercurio confirmed a second season was not only in the cards, but he felt sure it would come together.
It would be great if there was a second season. We'd love to do more. We appreciate there's a real hunger from fans to watch it. There are a lot of logistics in terms of setting up a second season and we're just working through those.
By "logistics," one assumes "getting star Richard Madden to say yes to at least one more round." Madden's fortunes have shot up thanks to the series, with rumors swirling he'll be cast as the next James Bond when Daniel Craig hangs up his tux. With co-star Keeley Hawes not a factor for any series going forward, since her character did not survive the first season, it will be interesting to see where the show decides to take Madden's character PS David Budd next.
With Brexit dragging on, it also remains to be seen how the current British political landscape will affect Budd's next Police Protection Services assignment. Like the first season, casting will most likely be vital in carrying the show, as it's Madden's innate charm that kept the first season's story afloat, as well as Hawes' amazing performance as The Rt. Hon. Julia Montague MP which made their story tick.
However, Mercurio is most likely also pushing for his own demands to be met. Bodyguard will mark the second highly successful series he's launched for the BBC after Line of Duty, now in its fifth season. At least the co-production aspect with Netflix means no one needs to worry the show will take itself off to Channel 4 a la Great British Bake Off.
Meanwhile, Mercurio's Line of Duty Season 5 begins airing next month on BBC One.
---
By
for on March 16th, 2019
More to Love from Telly Visions