By
for on December 26th, 2020
'His Dark Materials' Renewed for a Third and Final Season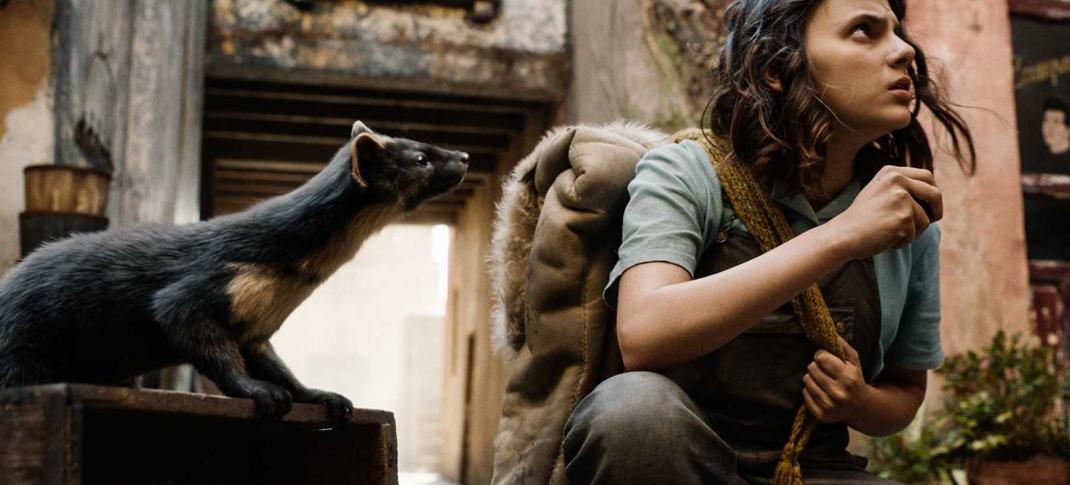 It's official: His Dark Materials will return for a third season, officially bringing the story of Philip Pullman's trilogy to a close. 
HBO and BBC One have renewed the series for an eight-episode final outing based on the third novel in Pullman's series, titled The Amber Spyglass. It is currently set to begin production in Cardiff, Wales in 2021. 
The series follows the story of Lyra (Dafne Keene), a young girl from a world that's much like our own, with a few key differences: Namely, that pieces of human souls walk around in talking animal form (daemons). Her search for a kidnapped friend leads to dangerous discoveries about stolen children, dark experiments, and multiple universes. In Season 2, Lyra crosses into our Earth, where she meets Will Parry (Amir Wilson) who's running from a troubled past of his own. Together, they discover their destinies are entwined - with one another, and with two magical objects, a compass-like device known as an althieometer, and a knife that can cut between worlds. Meanwhile, Lyra's mother, the icy Mrs. Coulter (Ruth Wilson), is determined to bring her daughter home at any cost.
The journey continues. #HisDarkMaterials will return for a third season. pic.twitter.com/nK1r4bkNjN

— His Dark Materials (@daemonsanddust) December 22, 2020
Plans have been in the works for Season 3 for some time, according to series creator Jack Thorne, who spoke with Empire magazine about the show's future earlier this year.
"Series 1 was about Lyra looking for a path. Now she needs to know what person she's going to be on that path. And in Series 3, you see what she's going to do with that path," he said.
The show was always intended to run for three seasons, with each installment corresponding to a book in Pullman's trilogy - The Golden Compass, The Subtle Knife, and, finally, The Amber Spyglass. After the initial feature film adaptation of Pullman's novels fizzled out with the (terrible) 2007 version of The Golden Compass, many fans of the book series well feared that they might never see the story completed onscreen. 
"His Dark Materials has been a truly global TV experience and a personal career highlight," executive producer Jane Tranter said in a statement about the show's conclusion. "The creative team at Bad Wolf in Cardiff made the impossible possible and brought Philip Pullman's worlds into vivid life. To see that hard work and dedication applauded and embraced by fans around the world has made all the hard work worthwhile. None of this would have been possible without the wonderful commitment and conviction of the BBC and HBO. I am excited, thrilled and honored to be making the third part of Philip Pullman's trilogy with their support and encouragement."
His Dark Materials Season 2 will conclude this December on HBO. 
---
By
for on December 26th, 2020