By
for on October 8th, 2022
The BBC and HBO Announce Premiere Date For 'His Dark Materials' Season 3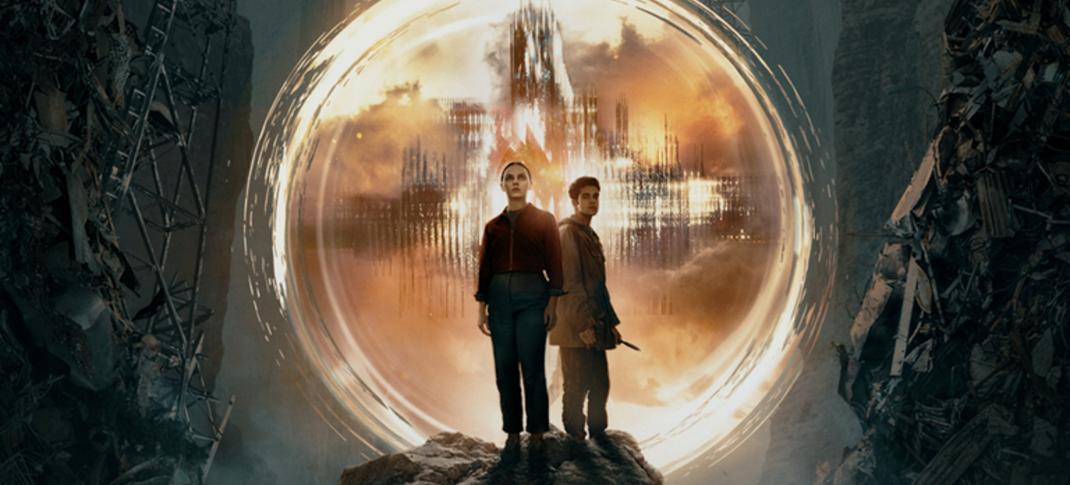 His Dark Materials got lucky and unlucky in the BBC's decision to speed greenlight the series and start filming Season 2 before it debuted in November 2019. It meant Season 2 was nearly done when the pandemic hit, with only the final episode altered to make it work. But that meant fans have waited over two years between Seasons 2's 2020 debut and 2022's Season 3 arrival. At the New York Comic-Con panel, executive producers Jane Tranter and Dan McCulloch promised multiple brand-new locations, many of which had to be built from the ground up, to make up for it.
Tranter also said the third book proved super challenging to adapt, and the series strived to make it the most grounded emotionally because the worlds they spend time in are so outlandish. Author Philip Pullman actually apologized at one point, for leaving them "a lot of problems with The Amber Spyglass." Not meaning the fantastical stuff, mind you, but Asriel not having enough to do on the page. James McAvoy admitted he was really glad to be back for Season 3, especially since season 2 was such a truncated role.
However, the two years that have passed were most reflected in Amir Wilson and Dafne Keen, the latter of whom appeared with satellite video. Wilson had a full beard, while Keen looked post-college. Unfortunately, Ruth Wilson couldn't attend but appeared via recording thanking everyone for waiting for so long, before the series debuted the trailer and surprise release date that will come in December.
Here's the final season's logline: 
Based on The Amber Spyglass, the final novel in Philip Pullman's award-winning trilogy, in the final chapter of this epic fantasy series, Lyra (Dafne Keen), the prophesied child, and Will (Amir Wilson), the bearer of The Subtle Knife, must journey to a dark place from which no one has ever returned.  As her father's great war against the Authority edges closer, they will learn that saving the worlds comes at a terrible price.
His Dark Materials Season 3 stars Dafne Keen as Lyra and Amir Wilson as Will. They are joined by James McAvoy (with a pandemic ponytail) as Lord Asriel, Ruth Wilson as Marisa Coulter, Simone Kirby as Dr. Mary Malone, Ruta Gedmintas as Serafina Pekkala, and Will Keen as Father MacPhail. In the voice cast, Kit Connor plays Pan, Joe Tandberg as Iorek Byrnison, Sope Dirisu as Sergi, Sophie Okonedo as Xaphania, David Suchet as Kaisa, and Lindsay Duncan as Octavia. The late Helen McCrory will be replaced as Stelmaria, Asriel's daemon, by The Crown's Victoria Hamilton. 
Also, as the trailer reveals, Lin Manuel Miranda will return as Lee Scoresby, which means Cristela Alonzo will return as Hester. Jamie Ward plays Father Gomez; Amber Fitzgerald-Woolfe is Ama. Plus, Kobna Holdbrook-Smith, Simon Harrison, and Chipo Chung are playing three of the rebel angels named Balthamos, Baruch, and Xaphania.
HBO and HBO Max will premiere His Dark Materials starting Monday, December 5 at 9 p.m. ET, with a two-episode premiere. The series will then follow a two-episodes-a-week release schedule format, with the finale coming on December 26, effectively making the final series a holiday special.
---
By
for on October 8th, 2022
More to Love from Telly Visions