By
for on January 15th, 2021
HBO Max Gives Series Order to Julia Child Drama Starring Sarah Lancashire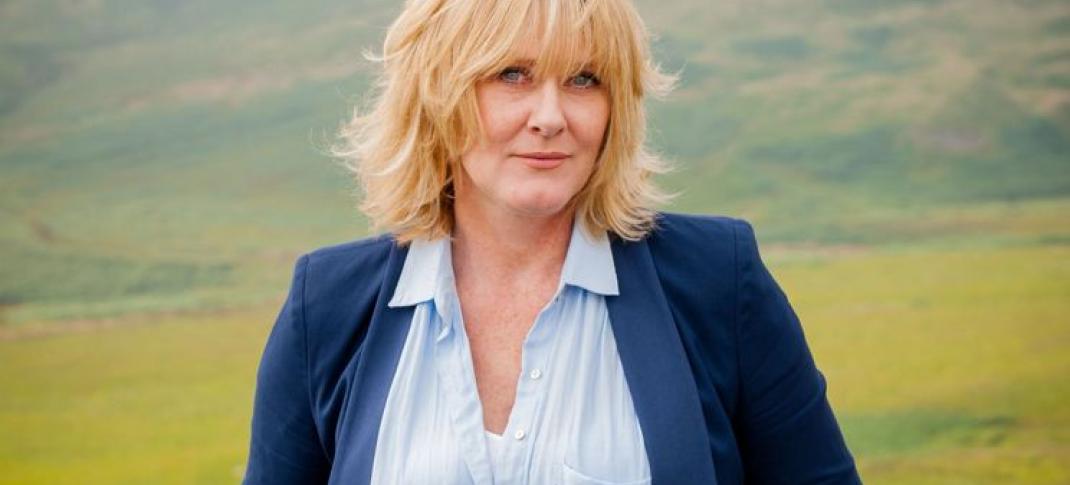 It's official: HBO Max has given an eight-episode series order to Julia, in which Last Tango in Halifax star Sarah Lancashire will play the iconic chef Julia Child.
Julia is predominantly inspired by Child's extraordinary life - which includes not just cooking superstardom but a stint with the government organization that was a precursor to the CIA - and her long-running series, The French Chef, which basically invented the concept of food television that has come to dominate your cable guide today. Through Child's singular can-do spirit, the series will explore an evolving time in American history — the emergence of a new social institution called public television, feminism and the women's movement, and the nature of celebrity.
Lancashire has starred in an array of series as diverse as Happy Valley, Lark Rise to Candleford, and The Paradise, as well as the aforementioned Last Tango. She certainly has the experience to do such a complex woman justice, even if it does feel a bit strange to have a British woman playing such a singularly American icon.
The main cast also includes Brittany Bradford, Bebe Neuwirth, and Isabella Rosselini. Bradford will play the WGBH associate producer of I've Been Reading, who becomes a champion of Child's following her appearance on the show. Neuwirth plays Avis, Child's best friend. And Rossellini plays Simca, the co-author of Mastering the Art of French Cooking.
However, former Frasier star David Hyde Pierce will now play Child's husband Paul. When this series was originally being discussed, Baptiste's Tom Hollander was attached to the role. The series is said to also focus extensively on the Childs' marriage, and the stress that even the most loving and devoted of partners can feel in the wake of international fame and notoriety.
"We are so happy to help bring the incomparable Julia Child back to the small screen, when we need her more than ever," HBO Max original content chief Sarah Aubrey said in a statement. "This show's look into her life, marriage, and trailblazing career as she transformed the way we talk about food is an absolute delight…. Our incredible cast and formidable creative team are a recipe for success, and we couldn't be more excited."
Production on Julia is slated to begin this spring in Boston, where the pilot was originally filmed. There's no word yet on when we might expect to see it on our screens.
What do you think of the prospect of Lancashire as Julia Child? Thumbs up or thumbs down? Let's discuss in the comments. 
---
By
for on January 15th, 2021