By
for on November 23rd, 2018
Get Your First Look at Ruth Wilson Playing Her Own Grandmother in 'Mrs. Wilson'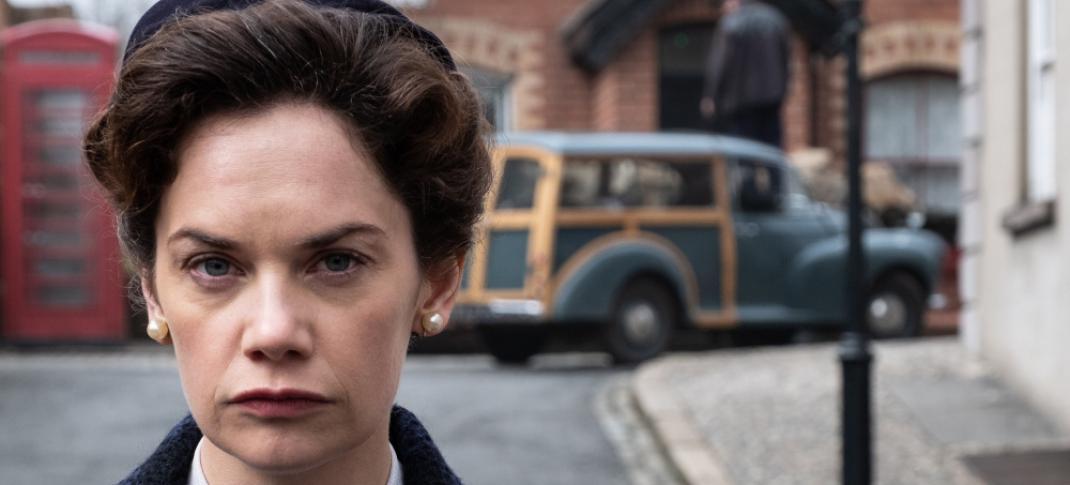 The BBC and PBS Masterpiece have released the first trailer for upcoming period drama Mrs. Wilson!
The drama is inspired by the real life story of Alice Wilson, who happens to be the grandmother of its star, Ruth Wilson.
Wilson, probably best known as the villainous Alice in Luther, has also won a Golden Globe for her performance in Showtime drama The Affair.  And obviously this is a very personal project for the actress.
Set in 1940s and 1960s London and 1930s India, the series follows the story of Alison, who, after her husband's death, discovers that much of what she thought she knew about her life is a lie. She'd previously assumed herself happily married – until a mysterious woman who shows up on her doorstep and claims to be the "real" Mrs. Wilson. Alison is determined to prove the validity of her own marriage – and her husband Alec's love for her – but is instead led into a world of disturbing secrets. (Including the fact that Alec was, apparently, an actual spy, instead of merely an author of spy stories).
Watch the trailer for yourselves below:
The production also stars Game of Thrones'  Iain Glen as Alice's husband Alec, as well as Keeley Hawes, Anupam Kher, Fiona Shaw and more.
"It was daunting playing my own family member, even a bit scary," Wilson recently told The Guardian. "But because it is a drama we are not judging them. It would actually be more exposing to make a documentary because it would be me, Ruth, and you would have to give answers and perhaps make a call on it."
"But I have never judged them and neither has the rest of the family," she continued. "I find them both curious and complex. So it is safer to dramatise it, get underneath the characters more, and fully serve the story."
Mrs. Wilson will air this holiday season in the U.K., and make its way to America in 2019 on Masterpiece.
---
By
for on November 23rd, 2018