By
for on April 17th, 2020
Get Your First Look at 'Poldark's' Aidan Turner as Leonardo da Vinci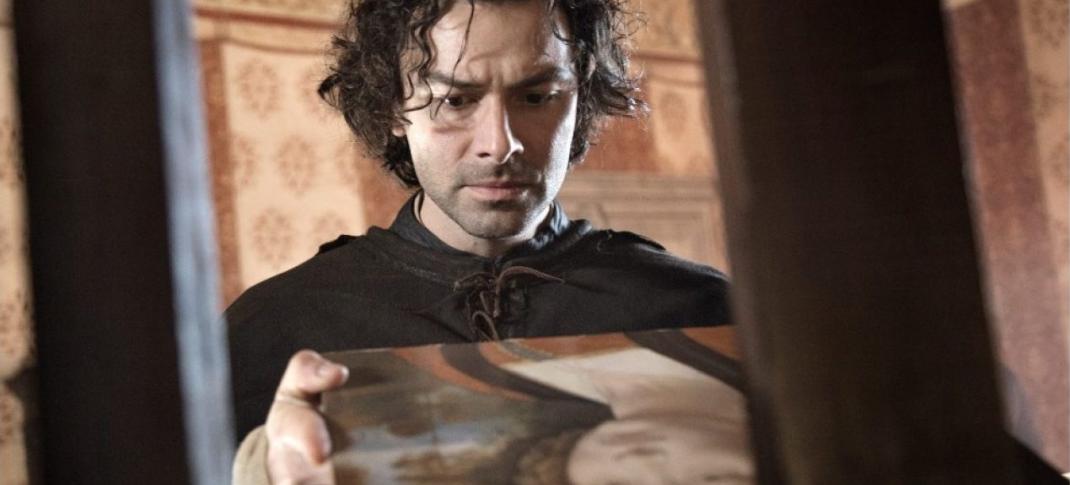 Poldark fans have been wondering what might be next for handsome series star Aidan Turner - and now we know. He'll be returning to television screens around the world next year, playing master painter and inventor Leonardo da Vinci in an upcoming European series called Leonardo. 
The series will premiere next year, aiming to tell the story of the 15th/16th century Italian genius, a man whose work remains instantly recognizable centuries after his death, but whose life and character still remain something of a mystery to us. 
The Good Doctor's Freddie Highmore will star alongside Turner, playing a fictional young detective named Stefano Giraldi, assigned to solve the mystery at the center of the story. (Because every story needs a mystery these days!) Giancarlo Giannini plays Leonardo's master Andrea del Verrocchio, while Matilda De Angelis is Caterina da Cremona, da Vinci's dearest friend and mysterious muse. (Your mileage may vary of course on who, precisely, this character is meant to be, as the real life da Vinci famously had no close female friends and never married.)
The first clip from Leonardo shows Turner as da Vinci both as a young apprentice learning his craft and then as an older artist preparing to create a masterwork upon his commission to paint the famous The Last Supper. 
Watch for yourselves below.
The series is co-created by The Man in the High Castle writer Frank Spotniz, and is produced by Lux Vide with RAI Fiction and Big Light Productions in association with France Télévisions and RTVE. Sony Pictures Television is the co-producer and distributor. That's a lot to say that the series doesn't have a network home yet in either the U.K. or the U.S., but given how popular both Poldark and Turner himself ultimately became in those two countries, as well as internationally, it likely won't have much issue getting slotted somewhere.
"It's both a challenge and an honour to dramatize the life of one of the most fascinating people who ever lived," Spotniz said in a statement. "Leonardo is constantly surprising, and despite his fame remains an enigma more than 500 years after his death. We've uncovered sometimes little-noticed clues about Leonardo's life and pieced them together in a puzzle that attempts to reveal the humanity behind the genius."
Does Turner feel like the right casting choice to play Leonardo to you? Le'ts discuss in the comments. 
---
By
for on April 17th, 2020
More to Love from Telly Visions