By
for on June 6th, 2022
'Poldark' Star Aidan Turner's 'Leonardo' Series to Air on The CW in August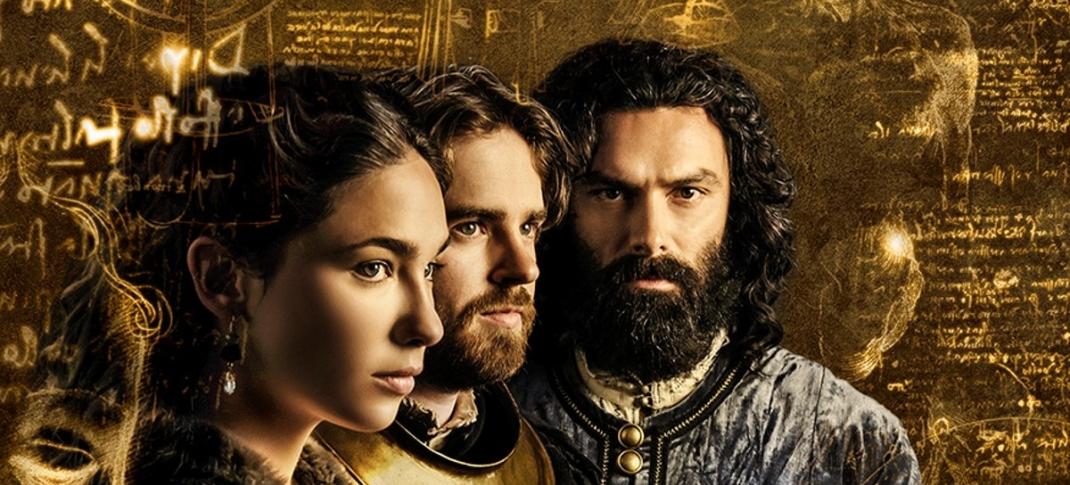 American network The CW is not usually considered a destination location for anglophile-friendly television (even though it is the network that tried (and sadly failed) to bring Taskmaster to U.S. shores). That said, it has had some success in recent years with splashy historical dramas like Reign, a generally inaccurate but wildly fun retelling of the life of a young Mary Queen of Scots, and has generally made a handful of foreign imports staples of its summer drama lineup, such as Canada's Coroner and the Italian series Devils that stars Patrick Dempsey.
Now, the network has officially set a date for Leonardo, the highly anticipated first post-Poldark television project for its star Aidan Turner. 
The eight-part series will premiere in August and aims to explore the secrets and drama behind the life of the famed painter and inventor Leonardo da Vinci. A 15th-century man whose work remains instantly recognizable centuries after his death,  the details of Da Vinci's life and character nevertheless are still relatively unknown to us.
Set against the backdrop of Renaissance Italy, Leonardo follows Da Vinci as he grows into an unparalleled genius and renowned polymath whose work overturned the established order around him. His restless curiosity flitted between arts, science, and technology, always driven by a profound quest for knowledge and determined to unfold the mysteries of the world. 
The Good Doctor's Freddie Highmore will star alongside Turner, playing a fictional young detective named Stefano Giraldi who is assigned to solve the mystery at the center of the story, in which Da Vinci is accused of murder.
Giancarlo Giannini (Quantum of Solace) plays Leonardo's master Andrea del Verrocchio, while Matilda De Angelis (The Undoing) is Caterina da Cremona, da Vinci's dearest friend, as well as his mysterious muse. (Your mileage may vary, of course, on who, precisely, the character of Caterina is meant to be, as the real-life Da Vinci famously had no close female friends and never married.)
The official synopsis describes the series as follows.
In 1506, Leonardo da Vinci, the most famous artist of his time, is accused of the murder of Caterina da Cremona. Questioned by Stefano Giraldi, an ambitious officer of the Duchy of Milan, Leonardo begins to tell his life, starting from the first meeting with Caterina in Andrea del Verrocchio's workshop. Giraldi, fascinated by the artist's personality, begins to suspect that Leonardo may be innocent and investigates to discover the truth.
Leonardo also stars Carlos Cuevas (Someone Has To Die) as Salaì; Alessandro Sperduti (Paul, Apostle of Christ) as Tommaso Masini; James D'Arcy (Homeland) as Ludovico Sforza; Robin Renucci (Dolce Fine Giornata) as Piero da Vinci; Hugo Becker (Gossip Girl) as Thierry; Miriam Dalmazio (Anna) as Beatrice D'Este; and Max Bennet (Bohemian Rhapsody) as Cesare Borgia.
The series is co-created by The Man in the High Castle writer Frank Spotnitz and is produced by Lux Vide with RAI Fiction and Big Light Productions in association with France Télévisions and RTVE. Sony Pictures Television is the co-producer and distributor.
Leonardo premieres on Tuesday, August 16 at 8 pm ET on The CW. 
---
By
for on June 6th, 2022
More to Love from Telly Visions