By
for on October 6th, 2022
Will There Be a 'Leonardo' Season 2?
Period drama Leonardo wrapped up its run on The CW this week, solving the mystery of Caterina de Cremona's murder, revealing the identity of the mysterious young boy we've seen glimpses of for the past few episodes, and, perhaps most importantly, thwarting the government's attempt to hang Da Vinci before he ever finished the painting he would become most famous for.
But that doesn't mean his story is over.
Even though the finale of Leonardo ends on a reasonably definitive note, complete with the departure of one of the series' major characters and the sort of dramatic end credits sequence that details significant moments from years later in Da Vinci's life, it would appear that this series that bears his name will be returning for a second season.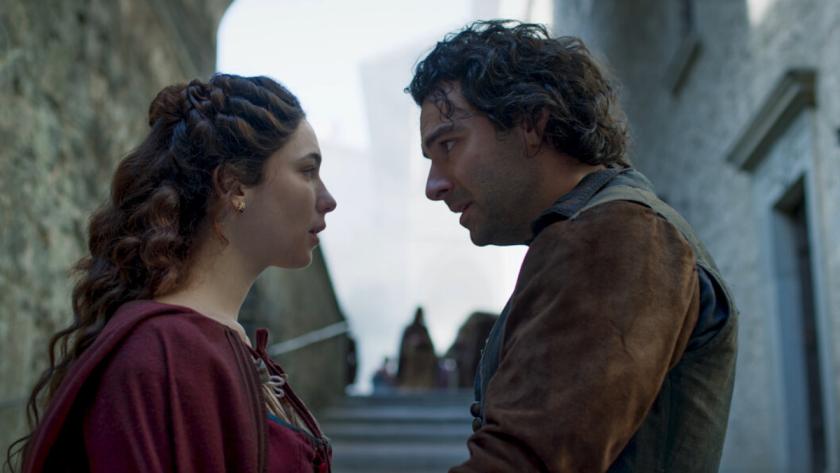 Leonardo hails from the Italian production company Lux Vide, the folks behind Netflix's Medici series, and several other producing partners, including Rai Fiction, Big Light Productions, France Télévisions, RTVE, Alfresco Pictures, and Sony Pictures Television. The group has shopped the series all over the globe---it's been quite a hit in Italy, for obvious reasons, and aired to mixed reviews in both France and the U.K, among other countries.
Luca Bernabei, CEO of Lux Vide, initially announced the series renewal in March of 2021, soon after the series premiered in Italy. But there's been little production news released since then. Star Aidan Turner (Poldark) is the only figure who is clearly a lock to return, though Carlos Cuevas (Smiley) seems pretty likely to be back as Da Vinci's assistant/lover Salaì. But whether we'll see characters like Freddie Highmore's (The Good Doctor) Giraldi again is anyone's guess. 
Reportedly, the series' second season will focus on Leonardo's time in Rome, encountering the other great artistic talents of the day, including Raphael and Michelangelo. (There have also been reports that a spin-off series centered on Michelangelo in the works, which would focus on his painting of The Last Judgment in the Sistine Chapel.) 
Unfortunately, we have no idea when Season 2 of Leonardo might see the light of day. Pandemic-related shutdowns and scheduling issues have plagued the series from the beginning. Since the renewal announcement, Lux Vide has been acquired by the Fremantle group as it looks to bulk up its roster of scripted dramas. None of that is bad news when it comes to a second season, per se; it just means that the fact that it's been slow to get off the ground is understandable. 
Furthermore, while Season 1 aired on The CW, there is no agreement yet for the network to broadcast Season 2 when it arrives in America. As it turns out, the CW has also recently changed ownership hands, so we'll have to see how that situation shakes out in the weeks and months ahead. However, given that Leonardo is now a known quantity, it's unlikely that Lux Vide and Fremantle would have too much difficulty finding the series another home should The CW decide not to air Season 2. (It has serious Starz vibes if you ask me.) But we'll have to wait and see. 
Leonardo Season 1 is currently streaming on The CW.
---
By
for on October 6th, 2022
More to Love from Telly Visions