By
for on November 29th, 2016
Get Your First Look at 'Poldark' Season 3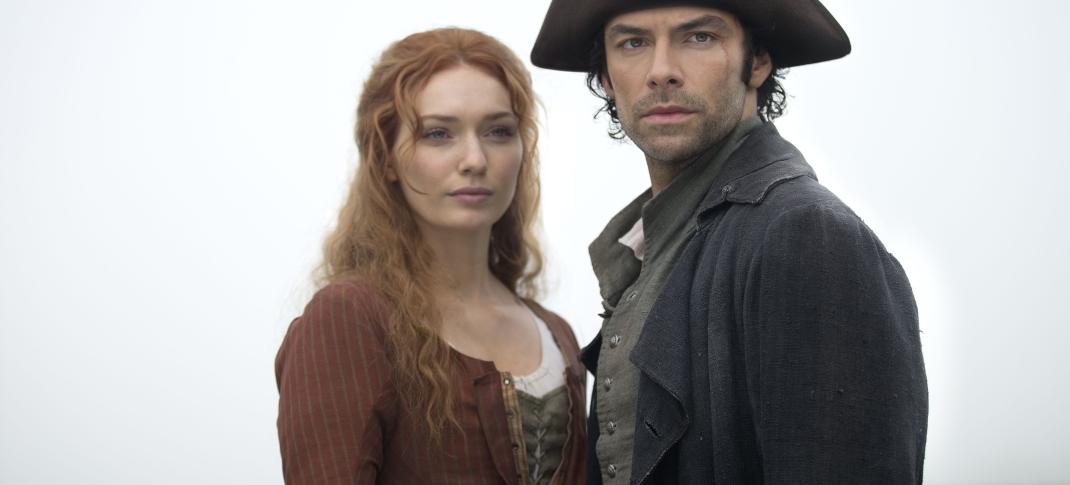 The second season of popular period drama Poldark just concluded, with a rather dramatic finale featuring romance, confrontations and an actual rioting mob. Happily, however, the series has already started filming on its third season, which was commissioned well back in July.
So, despite the fact that Season 2 has only just ended, there's already a new teaser for Season 3. (Yes, really.) 
The clip doesn't feature any dialogue just shots of our favorite characters and a bunch of new faces we don't yet know set to dramatic music. Ross and Demelza twirl in the beautiful countryside, because I guess everything is fine between them now. Caroline has acquired a dramatic and amazing new cloak. Dwight does rifle drills. Aunt Agatha glares judgily at someone. 
Oh and watch out, Aidan Turner, there's a new hot shirtless guy in town. We don't know who that is, of course, but my guess is, as always in these situations, there's some kind of love drama going on. (Those of you who have read the Poldark books by Winston Graham may have a better idea where the new season is going and who these people probably are.)
Poldark Season 3 is due at some point to be determined in 2017. 
---
By
for on November 29th, 2016