By
for on March 21st, 2013
Get Your First Look at the New Foyle's War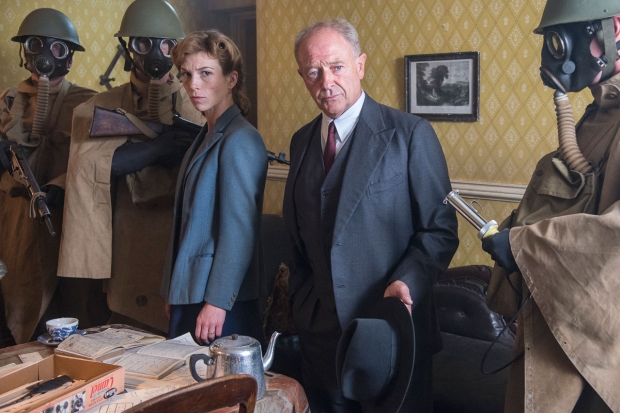 Popular mystery series Foyle's War is returning with new episodes for the first time in three years and fans everywhere are eagerly awaiting the chance to see stars Michael Kitchen and Honeysuckle Weeks back in action again.                       
The new season will be comprised of three new feature-length episodes, the first of which is apparently called The Eternity Ring. The trailer for the new series of Foyle's War has just been released by ITV, giving us our first real look at footage from the new episodes as well as a sense of what the show will be like now that Christopher Foyle has become a Senior Intelligence Officer for MI-5.
This trailer is, quite frankly, awesome. And just judging from what we can see in this minute-long clip, it doesn't look as though the drama is going to have any problems transitioning to a post-war setting. 
Oddly, Foyle's War is one of those shows that has different season numbers depending on where you are in the world. In the UK, these new episodes are technically Series 8 but since Series 4 and 5 were combined here in America, we're only on Series 7. But whatever we call it, it still looks to be pretty fantastic.
Foyle's War will transmit at the end of March in the UK – rumor has it that the new episodes will bow on Masterpiece Mystery in September.
Are you excited at the prospect of more Foyle's War? What did you think of the trailer?               
---
By
for on March 21st, 2013