By
for on October 4th, 2016
Get Your First Look at Joanne Froggatt as a Victorian Serial Killer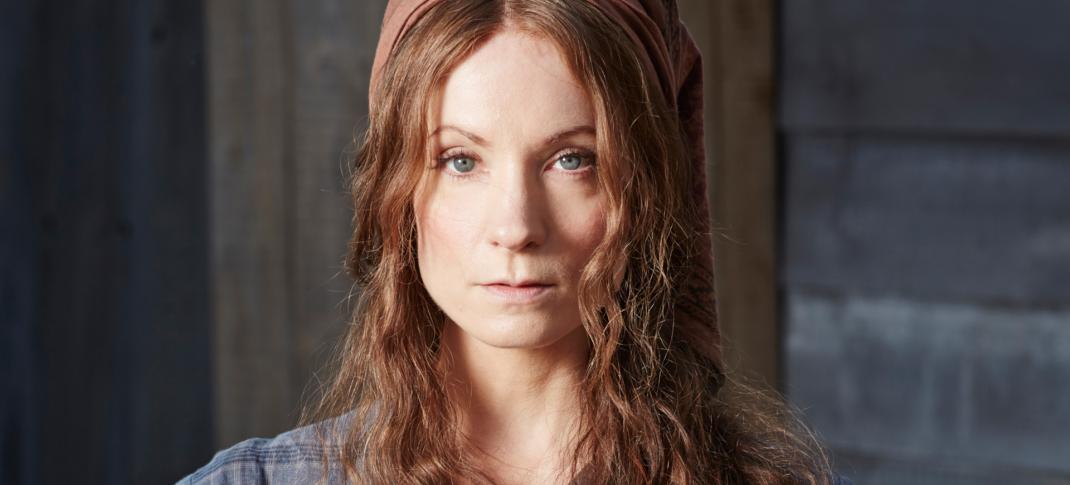 ITV has released the first teaser for upcoming drama Dark Angel, which stars Downton Abbey's long-suffering ladies' maid Joanne Froggatt as infamous Victorian poisoner Mary Cotton.
Inspired by the book Mary Ann Cotton: Britain's First Female Serial Killer by David Wilson, the series dramatizes the events that drew a troubled woman ever deeper into a career of casual murder, while her loved ones and friends, who were also her victims, never suspected a thing.
Born in North East England in 1832, a child of the coal fields, Mary Ann Cotton grew up in poverty with the dream of escaping the hard life of a miner's family, a goal she came tantalizingly close to achieving. Her chosen means were her good looks, sexual allure, and the dirty secret of nineteenth-century suspicious deaths: arsenic, which is tasteless and easily disguised in a cup of tea. Taking advantage of a society that was unable to conceive of a woman being capable of such crimes, Cotton insinuated herself into unsuspecting families, marrying and creating new families of her own before killing them and absconding with their money.
Though Cotton's total body count is uncertain, the best estimate indicates that she killed anywhere from 13 to as many as 21 people, including three husbands and several of her children and step-children. 
Yikes.
The first look teaser definitely turns up the creepy vibe to 100, featuring Mary taking out life insurance policies on her various family members and feeding them suspect-looking food and drink.
 Watch for yourselves below: 
That song that's playing in this clip is a haunting cover of Gnarls Barkley's "Crazy", and, wow, it's really really  weird to watch Anna Bates just casually killing people. 
Dark Angel has no firm release date as yet, though we know it will be making its way to America as part of PBS' Masterpiece​ slate. 
---
By
for on October 4th, 2016
More to Love from Telly Visions