By
for on May 12th, 2021
Get Your First Look at the Cast of Starz Period Drama 'Becoming Elizabeth'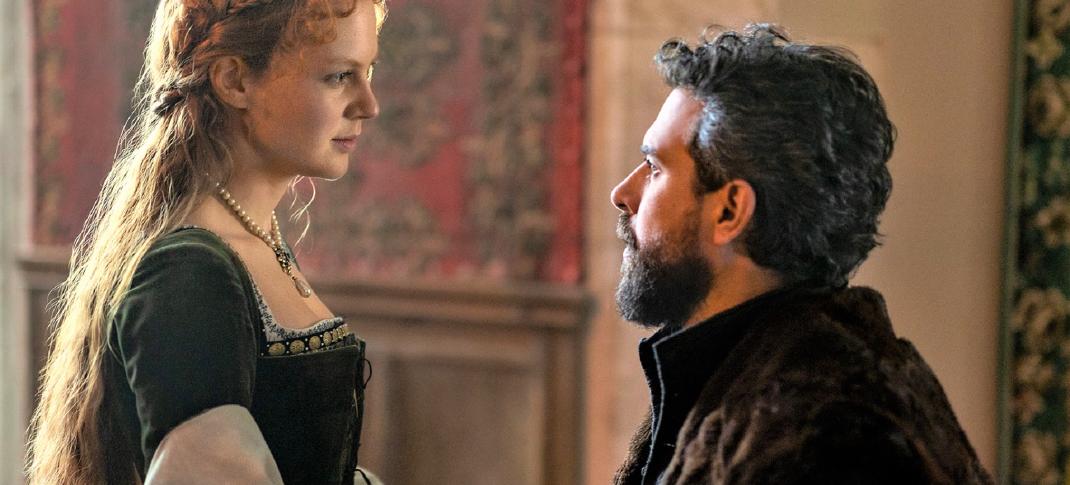 Premium cable network Starz has released the first look at its upcoming period drama Becoming Elizabeth, an eight-episode series that aims to explore an oft-ignored aspect of the famous Elizabeth Tudor's life: Her youth. 
The daughter of King Henry VIII and Anne Boleyn, Elizabeth saw her mother beheaded when she was just two years old. Though her parents' marriage was annulled and she was declared illegitimate, Elizabeth spent most of her childhood being alternately welcomed to and banished from court, living in a variety of royal houses and meeting what must have seemed like an endless stream of stepmothers.
The death of King Henry VIII sets into motion a dangerous scramble for power. His surviving children find themselves pawns in a game between the great families of England and the powers of Europe who vie for control of the country. Elizabeth watched warring factions struggle to claim influence over her sickly younger brother, King Edward VI, and found herself embroiled in a variety of schemes and intrigues in an attempt to secure her own place in the royal succession. Her sister, Queen Mary, even threw her in the Tower of London at one point as a result of her plotting, but the extent to which she was personally involved in any threat to either of her siblings' reigns is largely unclear and often depends on what history you read. (And how a particular historian may or may not have felt about Elizabeth when they were writing.) 
German actress Alicia Von Rittberg was tapped to play the young Elizabeth late last year, but this is our first information about who would be joining her in the series. And the cast is full of faces that will be familiar to Anglophiles everywhere. 
Watch Von Rittberg and several of these other new cast members give a behind-the-scenes introduction to the show below.
The Hour's Romola Garai plays Elizabeth's older sister Mary, daughter of Henry's first wife, the Spanish princess herself, Catherine of Aragon. Mary is equally devoted to her God and her little brother the King and it cleaves her in two that her twin devotions are entirely incompatible. For if she honors one, she dishonors the other. Oliver Zetterström plays Edward, Henry's youngest, but as a boy, the only one that matters in the brutal wars of Tudor succession. Determined to not be seen as a child, despite his overbearing Lord Protector, and to bring his country into a new Protestant age, by force if necessary.
Baptiste's Jessica Raine portrays Catherine Parr, Henry's widow. A clever, educated woman, who played the part of Regent once during Henry's illness and bitterly resents that she is not able to play it again. As the young King ascends to the throne, Catherine is left on the sidelines but is at last free to pursue her former lover, the King's uncle Thomas Seymour. Downton Abbey alum Tom Cullen plays Seymour, a man who is simultaneously charming and ambitious, playful and hotheaded, ambitious and forever scheming. After he is denied the role of Lord Protector by his older brother Edward, he marries his former love - but then his eye falls on her teenage ward - the Princess Elizabeth - and begins to contemplate a whole new pathway to power.
Other notable cast members include Game of Thrones favorite Bella Ramsey as Lady Jane Grey; John Heffernan as Edward Seymour, the Duke of Somerset; Jamie Blackley as the infamous Robert Dudley; and Jamie Parker as his father, John Dudley.
What do you think of the look of Becoming Elizabeth? Let's discuss in the comments.
---
By
for on May 12th, 2021
More to Love from Telly Visions