By
for on June 14th, 2022
'Gentleman Jack' Season 2, Finale Recap: "It's Not Illegal."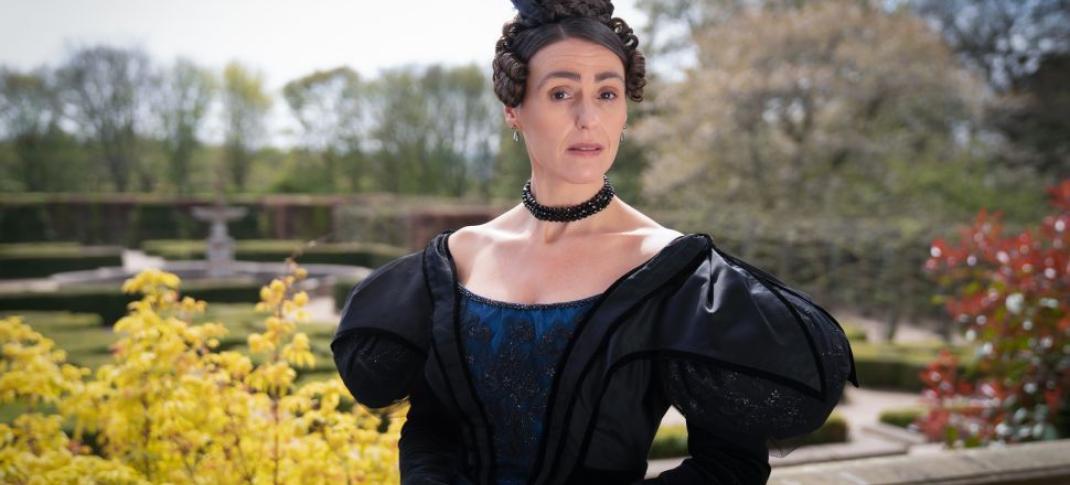 Gentleman Jack Season 2's finale begins with Lister and Ann arriving in London. Ann is furious, disappointed, and sulky. Lister promised to introduce her to her aristocratic friends, and now she won't! Lister asks her to pour her a cup of tea, and Ann's muted response is surprisingly rich in its choice of language. Lister pours her tea and explains how she doesn't want Ann to be overwhelmed by high society's mean girls. Lister, as we've seen, has doubts about her partner, although she's sensitive to Ann's insecurities and anxieties. It's not yet a marriage of equals, and although she's gently coaxed Ann to be more proactive in her own legal and business affairs, Lister still wants to run the show. Well, that's Lister.
Some familiar figures are at the dinner party, her old friend Tib and fangirl Lady Vere Cameron. They're still gushing over Lister's lecture from inside the whale's skeleton. Lady Cameron complains to Lister that she's regarded as a baby-making machine, but Lister surprises her — and us — by stating that children are a blessing. The conversation she and Ann had about children lingers in her mind. The couple visits a prestigious school in their search for a schoolmaster; this time Ann is upset that she didn't have the chance to get a word in edgeways, and Lister placates her by asking if she'll make a speech at the ceremony celebrating the building of the hotel-casino.
Ann worries about Sutherland and fears financial ruin. Lister responds if the worst happens, she'll sell Shibden Hall. Ann admits, "I'm still not convinced what we do is right. Lister responds that it's probably for the best if she can't make Ann happy. The following day, they are polite but guarded. Lister wants to make a short stop to visit a monument in a nearby church. The tomb is of a child, Penelope Boothby, who died at six. Lister is as profoundly moved as she was on her first visit. She was born when Penelope died and wonders if she is her reincarnation. It would explain why she feels so out of step with her family. She's embarrassed by her feelings, and Ann consoles her, but the episode creates a tentative peace between them.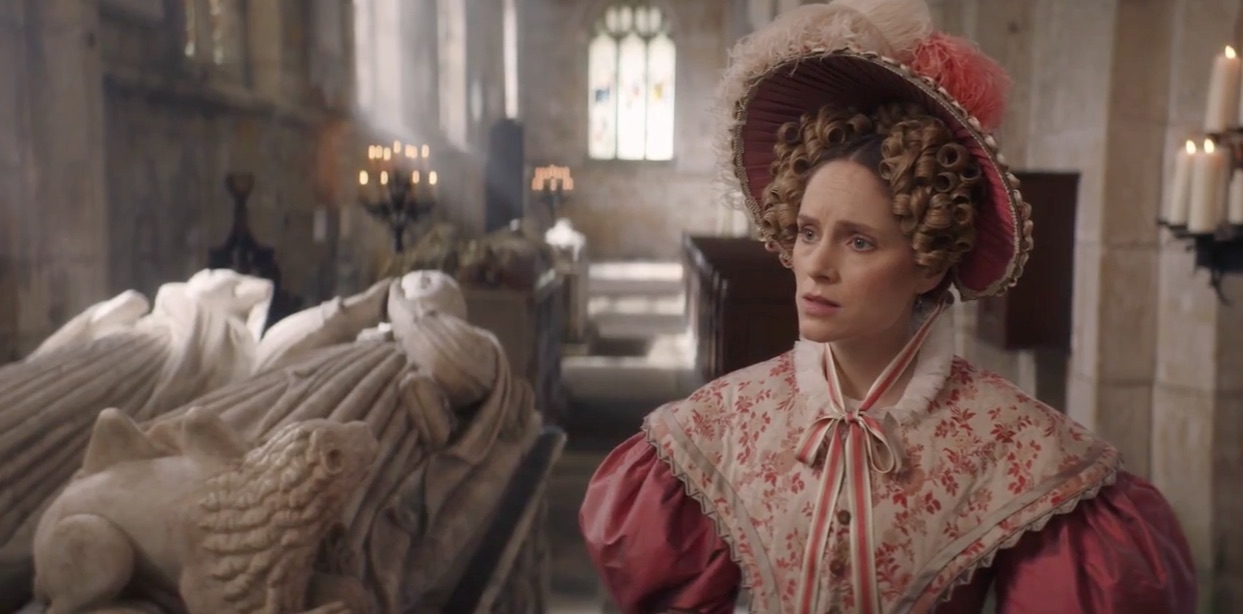 Meanwhile, the Sutherlands are on their way south to finalize the division of Ann and Elizabeth's property. Elizabeth is upset about leaving her baby with a nurse, and it's clear her husband bullies her. Captain Sutherland still has no intention of signing the agreement to release the land he now holds back from his wife and sister-in-law. He explains to his mother that Lister has an "unnatural hold" over Ann and continues, as his mother emits squeaks of outrage and horror, "Who would ever expect a woman of being a fortune hunter, a predator?"
On their arrival at Shibden Hall, things are a bit tense. There's some bickering between Lister and her sister Marian. When Lister invites them to the groundlaying ceremony, her father refuses, and Aunt Lister, who is not well, cannot attend. Ann, meanwhile, drinks too much, throws up when she and Lister retire to their bedroom, and passes out. Lister has been brooding about the possibility of ending their relationship: "There is danger in the first thought that it is possible to part. She is queer and little-minded, and I fear for her intellect. I will have to make the best of it for the moment, and perhaps I will be at large again." But she doesn't sound very optimistic about being single and on the prowl again.
The following day, Ann, pale and hungover, arrives for a week's visit to Cliff Hall, where the Sutherlands are staying. She's barely inside before Sutherland goes on a full gaslighting attack. He's concerned she's been coerced, and he knows Lister wrote "her" letters. It's his duty and responsibility to protect her, possibly from herself. And what about the Crow's Nest deeds? Is her lawyer Mr. Gray aware of her relationship with Miss Lister?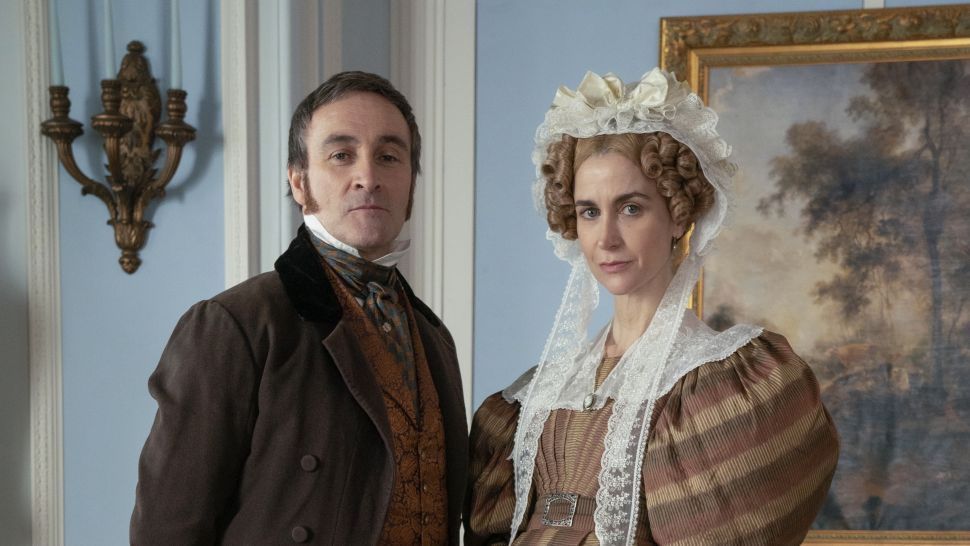 Ann stands up for herself. The Crow's Nest deeds are perfectly safe locked up at Shibden Hall, and she's determined to proceed with the signing. The Captain demands to talk to Mr. Gray, who, with great calm and good sense, totally eviscerates Captain Sutherland. The Captain dramatically declares Ann has a "weakness of mind" and is being taken advantage of. "By me?" Mr. Gray asks. Embarrassed, the Captain hints at a certain someone who has an unnatural hold over Ann and wants her money. Mr. Gray responds that Ann's doctor is very pleased with her recovery, and there are no medical reasons to deny her half of the estate. And, he adds, she's fortunate to have such a supportive, kind, and formidably well-informed friend in Miss Lister.
The Captain plays his trump card. He quotes a famous Edinburgh case against two women schoolteachers and announces: "Miss Lister has debauched Miss Walker!" Mr. Gray sets him straight. The two women brought the case against another young woman who had made the accusations. The case went to the House of Lords, where the two women were awarded £10,000 in damages. Even if such a thing were possible between two highly respected Englishwomen, the fact would remain that it's not illegal. Mr. Gray tells the Captain that he will send his assistant on Friday afternoon with the documents so the signing can occur.
On his return to Cliff Hall, the Captain has decided that it's all Elizabeth's fault, mainly because he needs someone to blame. When Lister visits, Ann tells her she's afraid the men — the Captain, Mr. Gray, and Lister's Halifax lawyer, Mr. Parker — are conspiring against her. Lister, radiating friendliness and good cheer, strides into the drawing-room and offers a hand to Sutherland, who's on the floor with his son, playing with toy soldiers. She hauls him to his feet and invites them to the groundbreaking ceremony with tea after at Shibden Hall. Lister and Ann take the estate documents to Mr. Parker's office, and her architect informs Lister that the landscaper, Samuel Grey, will shortly be arriving.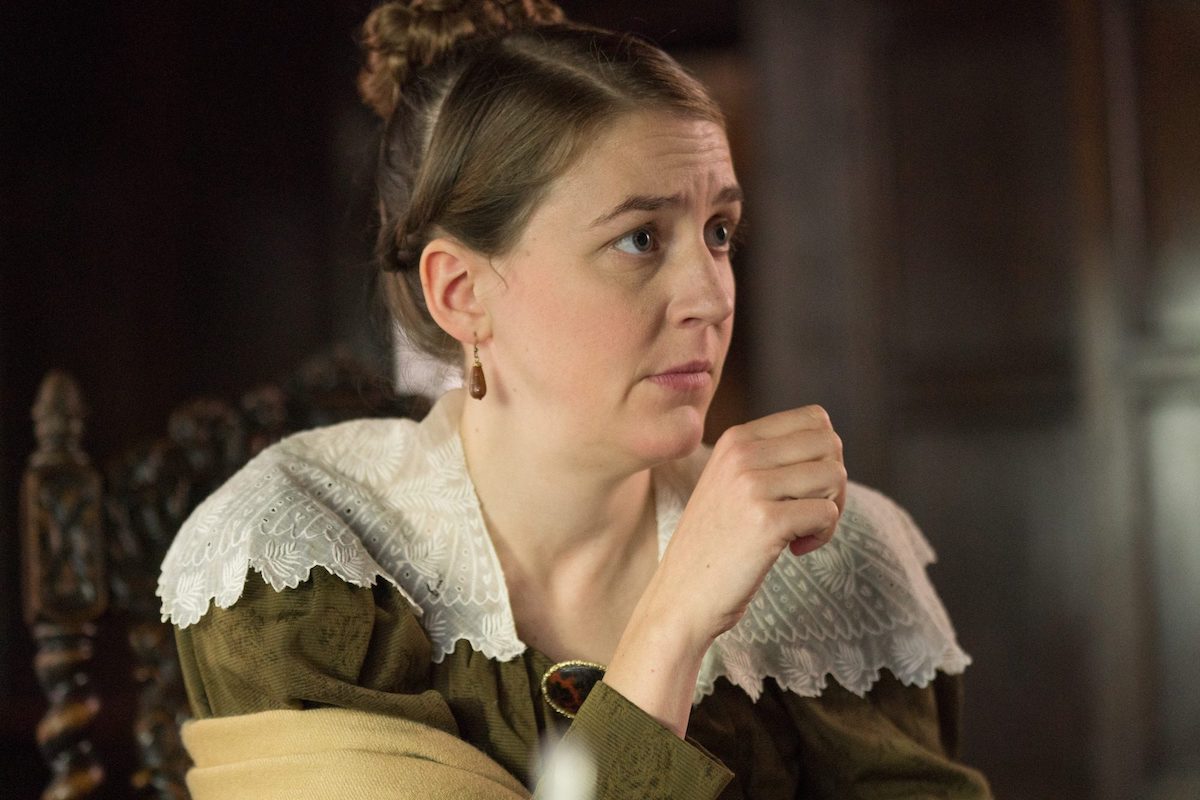 At Shibden Hall, Marian tells Lister she has been unable to find a replacement for Matthew, the footman who looks after their father. She confesses that she isn't happy. Managing the house and finances is too much, and she wants to move back to Market Weighton, where the family lived before Lister inherited Shibden Hall. She is no longer considering marriage. Lister receives a letter from her friend Tib with the sad news that her mother, with whom Lister was very close, has suffered a stroke. Marian tells her sister she cannot attend the groundbreaking ceremony. She's afraid that the crowd may make comments and throw things. 
Also, Marian's relationship with Mr. Abbott is over after he saw the fake marriage announcement and told Marian he could no longer associate with her. Their father tells Lister she's making a fool of herself, and he plans to move out with Marian. On the day of the groundbreaking, Samuel Washington has further news about Captain Sutherland. He's claiming that one piece of property has been omitted from the paperwork and refuses to sign. He and Ann know it isn't true, but Ann is also becoming concerned that the deeds are not safe with Mr. Parker, who she doesn't trust; this seems more of an obsession than anything based on his past conduct.
Ann aces her speech at the groundbreaking ceremony, and the crowd responds with cheers and applause while Lister beams with pride. But because Ann was concerned about Parker's motives, they take the carriage into town and visit his office. The Sutherlands' son is there with his toy soldiers, waiting for his parents while they speak to the lawyer. Behind the closed door, Captain Sutherland asks Mr. Parker to hand over the Crow's Nest deeds, and he refuses. The Captain, trying another strategy, asks Mr. Parker if he knew of Ann's suicide attempt. Elizabeth gazes at her husband in horror.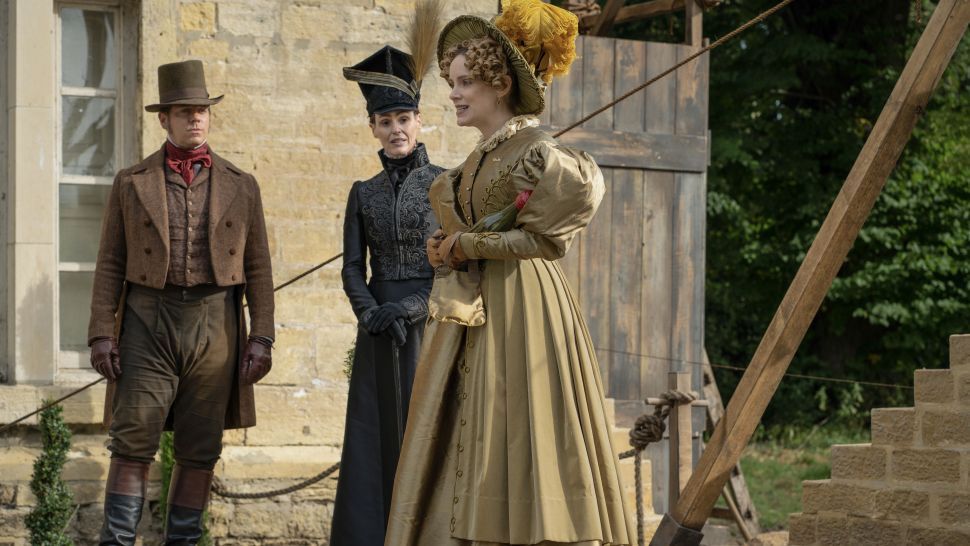 Lister and Ann return to Shibden Hall, where the scale model of the Alps is on display, and the Sutherland family arrives. Lister fills them in on the success of the groundbreaking ceremony and offers tea, but Ann, looking at the land division paperwork, is furious that the Captain picked on a minor error as an excuse not to sign. She confronts her brother-in-law, who tells her no, he's not going to sign and that both Mr. Parker and Mr. Gray agree with him. Ann's getting overwrought, he comments. He must protect her from Lister's malicious and unnatural influence and demands that she leave Shibden Hall and return home with them.
Lister's footman announces that Mr. Gray has arrived, and the Captain suggests he retire to another room. Why, Lister asks, since they got on so well before? Just before the newcomer is announced, Elizabeth speaks up. It's not true, she says. Neither Mr. Gray nor Mr. Parker recommended he should not sign. And then, the man shown in is not the lawyer, but the landscape architect, Samuel Grey. Lister tells the Captain, "I fear you have built me up in your mind, Captain, to be all manner of things I am not––and some that I am." Finally, the Captain, not at all happy, has no choice but to sign the document.
The following day Lister receives another letter from Tibs with the sad news that her mother is dead. Lister picks Ann up from the Sutherlands, and after a while, they link hands as they ride home in the carriage. Ann apologizes for her doubts and suggests they go to York and sort out their wills. It's a great ending to a terrific season, with Ann's newfound strength and Lister dropping her reserve and sharing her deepest emotions. As Ann says, it's not easy, and we know that life with Lister can be challenging. We feel Lister and Ann are our family too, and we'll miss them. What a brilliant series, with fine acting by Suranne Jones, Sophie Rundle, the accomplished cast, and Sally Wainwright's vision and wit.
Read more about Penelope Boothby.
Read more about that scandalous Edinburgh court case.
Read more about what happened to Lister's hotel and casino.
---
By
for on June 14th, 2022
More to Love from Telly Visions