By
for on December 26th, 2022
10 Best British Shows To Stream In The U.S. From 2022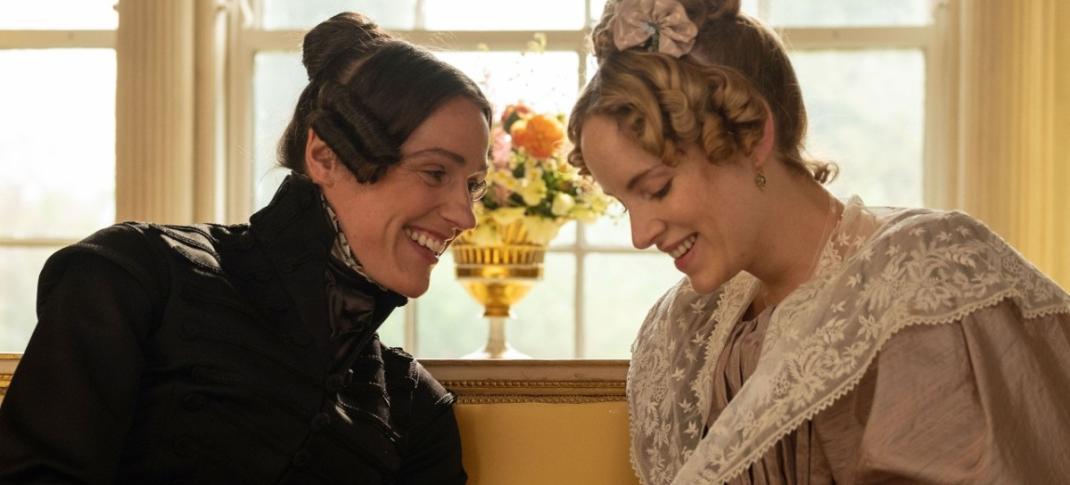 I was recently asked by someone why they could not just subscribe to one service in the U.S. and get all the British TV series and movies that cross the pond in one place. And while that may yet happen, as the BBC retreats and regroups for a new era in how we consume entertainment, the government-sponsored network has repeatedly said in interviews that's not on the table for now. Auntie Beeb has found the best way to maximize funds, at least at this juncture, is by playing the field. The morass of streaming services that have launched since 2019 all need content, and the BBC will sell to all of them, at least while the services are still out there making a go of it.
While that's good news for the cash-stepped network, which is again faced with TV license cuts and other threats to undermine its cultural legacy, it makes it difficult for anglophiles. On the one hand, there has never been so much British content in the U.S. that's legally viewable on our TVs without a VPN. On the other, it's everywhere; with a good baker's dozen different streaming services, fans would need to subscribe to get access to everything. We've rounded up the best across the board from nine subscription-based platforms (and one member based!) for fans to check out from this year.
10. The Serpent Queen (Starz)
The Serpent Queen shouldn't belong on this list, as it is neither British nor on streaming in an independent format, but it is going here anyway. One of the best period piece dramas, hands down, of 2022, Samantha Morton ruled this show as Catherine DeMedici with an iron fist (as did newcomer Liv Hill as the younger version of the character). Starz may be struggling in the new order, but when it hits a perfect period piece show, boy, does it do a good job. 
The Serpent Queen is available on Starz, which can be subscribed to as an add-on via several other services.
9. Slow Horses (Apple TV+)
Apple TV+ released not one but two seasons of Slow Horses in 2022. The British-based series features the incompetent remnants of MI-5 who keep accidentally saving the world and stars Gary Oldman and Jack Lowden as the heads of the "Slough Horses" division. While the show is not perfect, it can dither and lose track of threads and characters, it is one of the best spy series on streaming right now, and Season 3 is already greenlit for 2023.
Slow Horses Season 1 is streaming on Apple TV+. Season 2 is ongoing through the end of the year.
8. Heartstopper (Netflix)
If Bridgerton brought the sex to Netflix, Heartstopper brought the romance. Based on the comic by Alice Oseman, the series is the touching story of schoolboys Charlie and Nick discovering their sexuality and falling in love. Their struggles with teenage problems and hormones was one of the sweetest shows to debut anywhere in 2022 and was likened by more than one of my acquaintances as "a hug in show form."
Heartstopper Season 1 is streaming on Netflix. Seasons 2 and 3 are expected out in 2023 and 2024, respectively.
7. The Great Pottery Throwdown (HBO Max/Discovery+)
The good news for viewers is that streaming services are starting to merge, and HBO Max and Discovery+ will become one next year (and finally become identifiable from HBO). The streaming services were already reality-heavy in their original lineups, and that's probably only going to become more prominent once they are all under one umbrella. Of the offerings, HBO Max brings the best of the lot with The Great Pottery Throwdown, the spinoff of GBBO that is quickly becoming the superior series.
The Great Pottery Throwdown Seasons 1-5 are streaming on HBO Max. Season 6 is expected out in 2023.
6. Magpie Murders (PBS Passport)
PBS Passport isn't a subscription-based streaming service; it's the membership one you get for pledging $60/year, along with mug and tote bag. While there's an entire pile of British shows, from Walter's Choice to PBS's own acquisitions, Masterpiece still holds the crown as the best British content on public broadcasting. Andrew Horowitz's adaptation of Magpie Murders, based on his own novel of the same name, is a perfect example of why. A TV series adaptation of a mystery novel within a TV series adaptation of a mystery novel was also a meta-commentary on both mystery novels and why we read them interlaced with mystery series and why we watch them, featuring a stellar cast.
Magpie Murders is streaming on PBS Passport. 
Stream Now
Magpie Murders
A mystery author dies and a search for a missing chapter in his new book leads to murder.
Image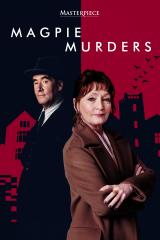 5. The English (Prime Video)
Neo-westerns are so big right now, even Helen Mirren is starring in one over on Paramount+. But for our money, the best of the genre is on Amazon. The English stars Emily Blunt as a windowed high-born lady out for revenge, who teams up with Sgt Eli Whipp (Chaske Spencer), a Native American who has watched these white men take everything from him. With gorgeous vistas and a well-paced plot, this one's worth saddling up for.
The English is streaming on Prime Video.
4. This Is Going To Hurt (AMC+/Sundance/Acorn)
One of those comedies that relies on you laughing because otherwise, you'll sob your heart out, This Is Going To Hurt is a brazen look at life as a resident working for the National Health Services on an ob-gyn ward. Adapted by TV writer Adam Kay, who quit being a doctor due to the trauma of the experience, and based on his own memoirs of that time, Ben Whishaw stars as Adam with newcomer Ambika Mod in her breakout role as his assistant Shruti Acharya. The show is brilliant, but I won't lie; watching it is going to hurt.
This Is Going To Hurt is streaming on AMC+, Sundance Now, and Acorn TV in some places as well.
3. Gentleman Jack Season 2 (HBO)
Sadly canceled before its time, Sally Wainwright's grant-funded series Gentleman Jack was adapted from the real-life writings of Miss Anne Lister (played by Suranne Jones), who was openly LGBTQ+ in the Regency era. This year brought the show back for Season 2 after a long pandemic delay, and the numbers were against it being renewed. But the show is brilliant and fascinating for anyone who wants to know more about the reality for queer people in the early 1800s. 
Gentleman Jack is streaming on HBO and HBO Max and may make it to the combined Discovery streaming service, but I wouldn't count on it.
2. The Capture Season 2 (Peacock)
My heart goes out to Peacock, the streaming service that no one is subscribing to. The home of Eurovision and the World Cup is working on improving, with multiple British shows which are all far better than most of its American fare. Trigger Point and Everything I Know About Love deserved to be bigger hits, but the real crime is that no one is watching The Capture, one of the most brilliant near-future takes on current technology anywhere on TV or streaming. Based on the idea that the government has a program to deep fake its CCTV surveillance state, this series is both terrifying in the question it poses and the answers they lead to.
The Capture is streaming on Peacock.
Every year, one or two shows stand head and shoulders above everything else I watch. Last year, I awarded both to a pair of American series (WandaVision and Yellowjackets, if you're curious). This year, one-half of that award* goes to the British show Sherwood, a show that is so remarkably good it is worth subscribing to BritBox to watch. The series is technically a police procedural to determine who killed an elderly resident of the titular small town. But in reality, it's a show about British politics, the collapse of union power, the Thatcherite years, the rise of Tories in the present day, and all the emotional crap one small town can hold stemming from a single incident 30 years prior. And the cast is just stunning; every TV A-lister you can imagine is in this thing. You gotta watch.
Sherwood is streaming on  BritBox. It has been renewed for a second season as an anthology, though Season 2 does not have an expected release window yet.
(*If you're curious what my other "Best Show Across the Board" is for 2022, it's Andor, one of those "British-ish" shows, the kind of sci-fi fantasy that stars a whole lot of Brits but is deffo Not British. It's streaming on Disney+, and it requires overlooking that it's a Star Wars branded series. It's so much better than that, I promise.)
---
By
for on December 26th, 2022
More to Love from Telly Visions