By
for on June 7th, 2022
'Gentleman Jack' Season 2, Episode 7 Recap: "What's All That Got To Do With Jesus?"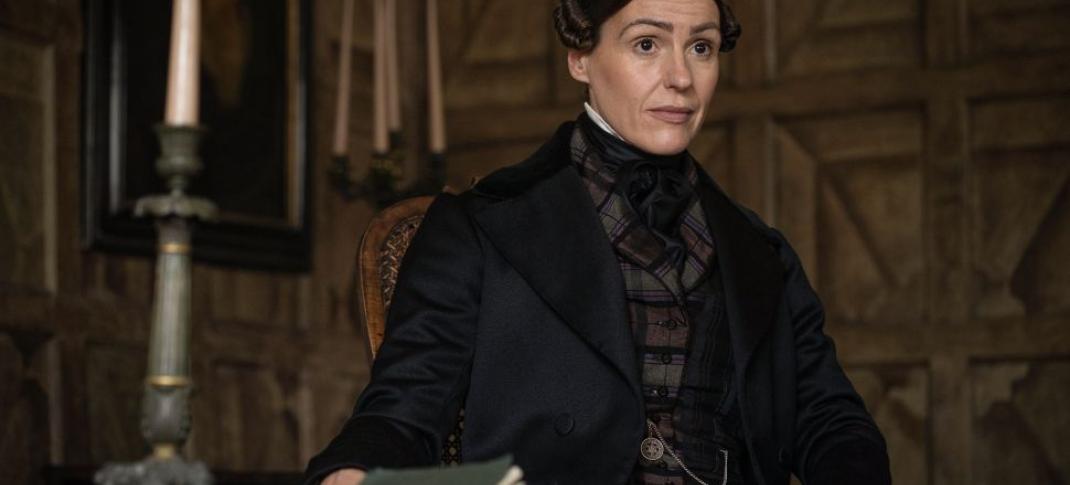 The penultimate episode of Gentleman Jack Season 2 starts with Eliza and William Priestley, Ann's cousins, who have invited Samuel Washington to their house to explain a letter they've received. Eliza Priestley cautions her husband William against being aggressive because they are good Christians and respectable. Washington calmly repeats the information in his letter — they no longer own the cottage that hosts the Sunday school or the premises where Eliza keeps a day school for tenants' children. They are not pleased, and when the business is concluded, Eliza rings for a servant to show Washington out, only restraining herself from booting him out the door. William grimly comments, "We all know who's behind this."
Meanwhile, Lister and Ann are in York, meeting with Ann's lawyer Jonathan Gray (Adrian Rawlins), to add the codicil to her will that names Lister as her heir; while the business is conducted, Lister sits aside, leafing through plans for her hotel. Gray mentions that he needs a copy of the deed of settlement in which Ann's sister Katherine deeded some of the lands to her husband, Colonel George Sutherland. Gray tells Ann he can get two properties returned with back rents. He also recommends an up-and-coming young architect, John Harper (Luke Newberry), for Lister's hotel-casino work. As Lister and Ann return to Shibden Hall, the young and personable Harper visits, and they are enthusiastic about working with him.
The Priestleys write to tell Ann that Mrs. Batty, the Sunday school teacher, who taught from her cottage, does not wish to continue, probably because she is being evicted, something no one seems particularly concerned by. Lister suggests she and Ann take over teaching Sunday school and search for a teacher and space for the day school.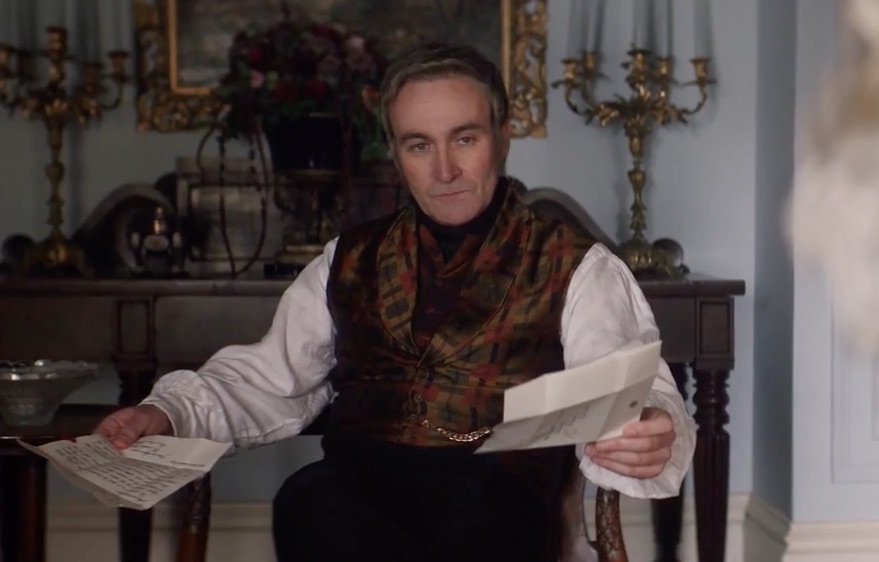 Ann writes to her sister, anxious to reclaim the property. But Captain Sutherland believes Lister is working behind the scenes — and she is, for all her protestations of keeping out of Ann's business. Surprisingly, Katherine takes Ann's side, pointing out that her sister sounds so much happier, and it's a good sign that she's interested in the world. The Captain does his best to undermine her anyway. It's not fair to upset Katherine with "usurious legal proceedings" while dealing with a newborn, and she certainly can't travel until the baby is weaned. Ann is disturbed by his letter, and Lister dictates a reply. Since he holds the property titles, Ann doesn't need to "bother" her sister, but she is ready to talk business. The Captain fumes.
Ann and Washington develop a series of proposals for the property division, hoping Captain Sutherland will become engaged, rather than obstructive, in the process. Although Washington keeps addressing questions to Lister, she directs him to Ann. 
Lister takes Ann to visit the hotel site, and they're excited. But when they visit a shop in town, one of the Rawson wives attacks Ann for creating conflict in the family and upsets her. Still, when architect John Harper visits Shibden Hall, he ingratiates himself with Lister, praising the house and its historic elements. He can start groundbreaking within a month and approves Lister's decision to hold a small ceremony for the town. He'll use local skilled labor. The downside is that costs will rise, meaning rents for the shops will increase from £300 to £400; can Halifax merchants support that sort of rent? Lister assures him that the coaching trade will remain strong in the town; despite her earlier hopes for a railway, it's too hilly to be practical.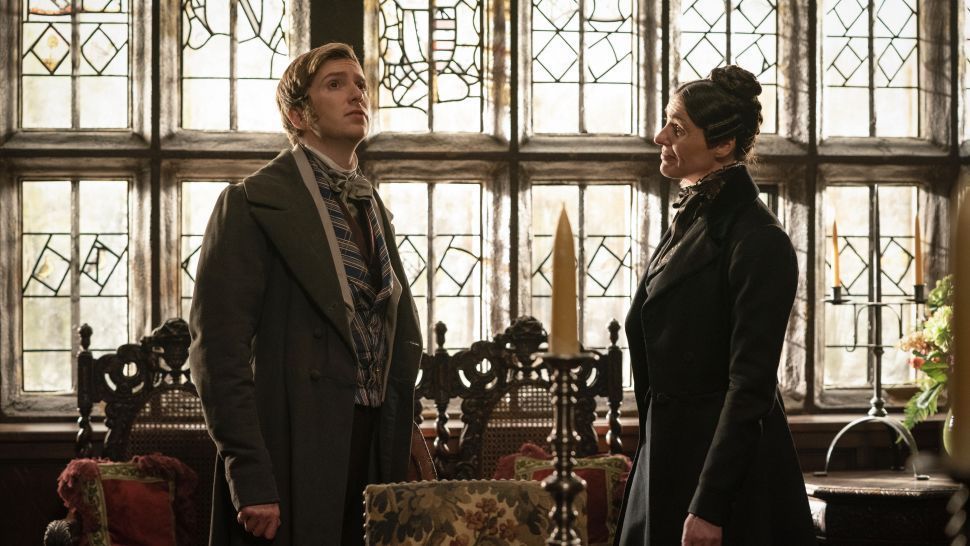 Both Lister and Ann take on teaching Sunday School, with Washington helping out. Reading the Good Samaritan parable, Ann is momentarily flustered when, at the point where the Levite refuses to stop to help the injured man, a little girl comments, "That bastard." Lister, meanwhile, goes well beyond the Sunday School brief by teaching mathematics.
"What's all that got to do with Jesus, sir ... miss?" A child asks. Lister is enthused and clearly loves sharing one of her favorite subjects. She explains that mathematics is God's plan and is everywhere in the world he created. As the class ends, Eliza Washington (Samuel Washington's daughter) tells the child next to her, "Me and Henry Hardcastle once saw her snogging Miss Walker."
As the two women walk back to Shibden Hall, they talk about a holiday in London. They can search for a suitably qualified teacher for the day school while they're in the city, and Ann wants to meet Lister's friends, enchanted by the idea of meeting "lords and ladies." But they realize they're not alone, and Lister explores the source of the strange noises. She finds footman Matthew and her maid Eugenie having sex; Lister is offended. Although she wants to fire Matthew, he's the personal servant to her increasingly frail father, and they may not be able to find a replacement quickly. Eugenie, however, is given a month's notice after conveying in shrugs that she isn't interested in marrying Matthew (who is eight years younger than her).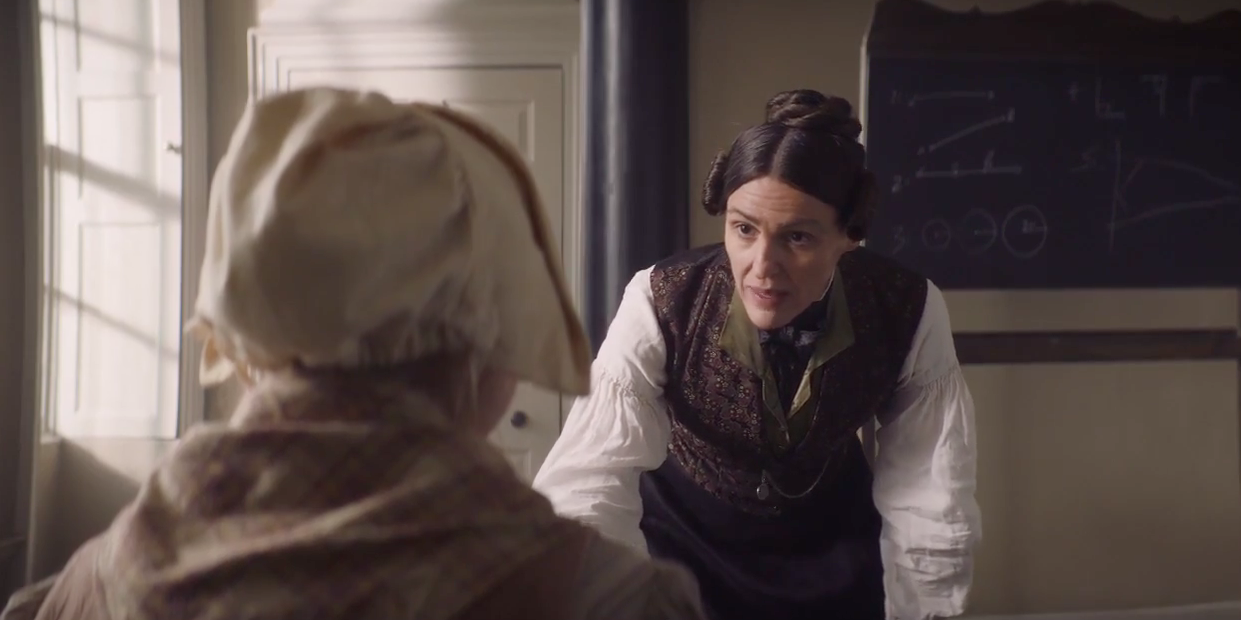 As a treat for the family, Lister arranges a show-and-tell of her hotel plans, but no one is particularly interested, or not for long. Her father is afraid it will ruin the family, although Aunt Lister is reasonably impressed. Lister is concerned that she may not get the two magistrates' signatures necessary for a license, thinking of the Rawson brothers. But there are other magistrates in town, and one of them, Colonel Dearden (Timothy Bentinck), is invited to visit. He and his son are happy to sign, but they should share it with the other magistrates as a formality. Dealing in a bit of bribery and corruption, Lister contributes to a political candidate Dearden supports, and the signatures are assured without input from his colleagues.
Matthew and Eugenie approach Lister again. Eugenie has decided she will marry Matthew, and they ask if she can work until he inherits his father's farm. Lister is very skeptical. How will the exquisite Eugenie survive in the mud and pigsties? What if she has to wait several years? Matthew produces a poorly-forged letter about the family farm. Lister is still adamant that Eugenie should serve her notice. Although she says little, Eugenie's shrugs and expressions suggest she is rapidly going off the idea of marrying him.
To everyone's surprise, Captain Sunderland accepts an offer on the first and best parcel of land from those Ann and Washington drew up. But — and this is typical of the Captain — he has decided to travel to Yorkshire to sign in person. And now he also claims Ann knew about the deed of settlement, which she vehemently denies.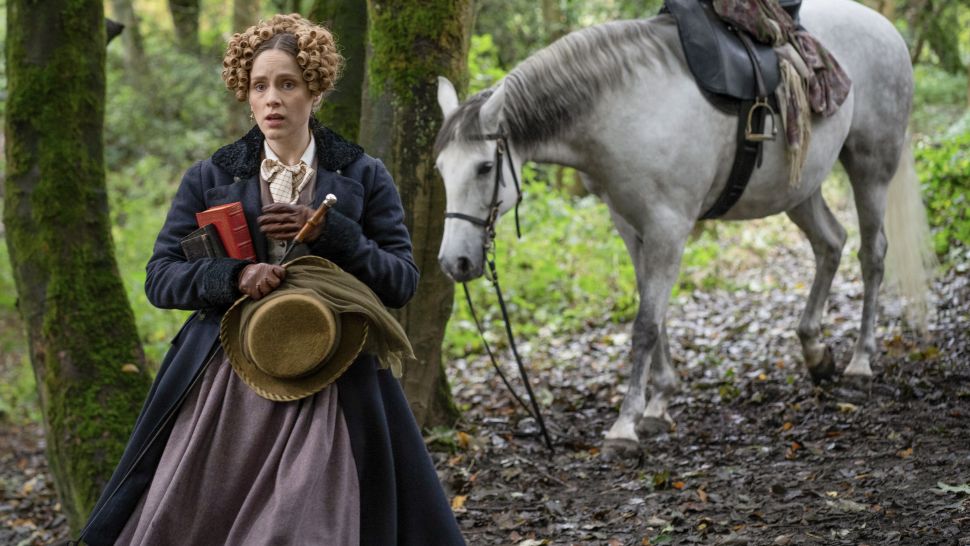 Mr. Parker, Lister's lawyer, visits Shibden with papers for her to sign. He is appalled at the amount of money Lister needs to raise. Of course, it's a risk, she tells him. She's selling some of her Navigation shares at a lower price than she wanted, but she's confident all will be well. He tells her that he has received a letter from Mr. Gray in York, Ann's lawyer, who has not yet received a copy of the deed of settlement, and another from Captain Sutherland. He asks Lister what he should do, reluctant to be involved in the increasingly vicious family quarrel. Lister, as always, distances herself from Ann's legal matters.
But Lister does dictate a letter to Ann, suggesting that the Captain can be sent the paperwork for his signature if he and Katherine are reluctant to travel. The Captain,  becoming very angry, discovered that the deeds to Crow's Nest, Ann's property, are being kept at Shibden Hall and not in the bank. It's sinister! He was trying to protect Ann! He writes to Parker, complaining that the deeds have been taken out of the bank for "selfish, wicked and unnatural motives" and implying that Parker was involved in the decision. Worse, the Captain now seems to blame his wife Elizabeth for everything going wrong, and she's been caring for a sick child in addition to her newborn. She looks worn out.
How on earth will all of this resolve next week?
---
By
for on June 7th, 2022
More to Love from Telly Visions