By
for on November 15th, 2022
'Game of Thrones' Star Sophie Turner to Lead British True Crime Drama 'Joan'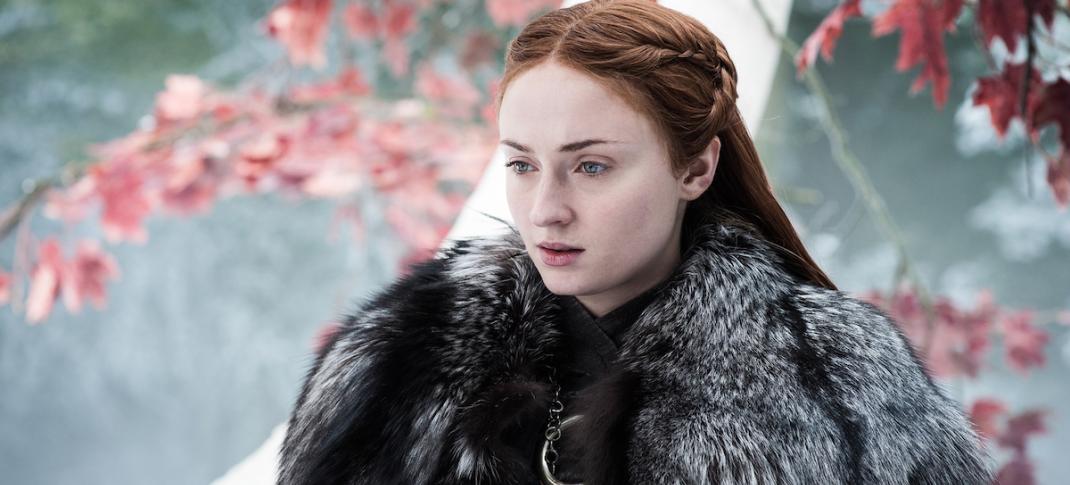 Television fans owe a lot to Game of Thrones. The series wasn't just compelling drama; it made prestige fantasy popular, even cool, in a way we're still seeing play out on our screens today. (See also: The rise of His Dark Materials, The Wheel of Time, The Lord of the Rings: The Rings of Power, and Thrones prequel House of the Dragon.) But it also launched many of its young and lesser-known cast members into the stratosphere, including Emilia Clarke, Kit Harrington, Richard Madden, Gwendoline Christie, and more. 
Actress Sophie Turner was part of the series' younger cohort who essentially grew up onscreen while playing the eldest Stark daughter Sansa. She's since gone on to star as a young Jean Grey in the X-Men: First Class franchise and had a handful of smaller roles, including the recent Netflix teen hit, Do Revenge, and HBO true crime drama The Staircase.
Next, she's set to lead the cast of Joan, an upcoming ITV thriller about Joan Harrington, the notorious British jewel thief, and criminal mastermind. Their exploits earned her the nickname 'The Godmother' in London underworld during the 1980s. The six-part series has been developed and written by The Essex Serpent's Anna Symon and is based on Hannington's memoir; I Am What I Am: The True Story of Britain's Most Notorious Jewel Thief. 
Joan will see Turner play Hannington from her days as a young mother in her twenties trapped in a disastrous marriage to a violent man. When he disappears, she decides to do whatever it takes to make a better life for herself and her daughter Debbie. This ultimately transforms her into a professional diamond thief and criminal mastermind.
"I'm so excited to be bringing Joan Hannington's fascinating life story to screen in Joan," Turner said in a statement. She is one of the most notorious figures in the criminal underworld of London, earning her the nickname "The Godmother." A woman who goes between her thriving and daring career as a jewel thief, all whilst trying to get her daughter back from social services, we see a mother in despair swept up in the exhilarating world of crime." 
"From penniless single parent to accomplished diamond thief, Joan Hannington's life story is a thrilling, rags-to-riches rollercoaster," Symon said. "I couldn't be more excited to watch the stellar talent Sophie Turner step into Joan's shoes. Ever since I first read Joan's explosive memoir, I have been desperate to bring her story to screen, and I am thrilled to be collaborating once again with the incredibly talented teams at Snowed-In Productions and ITV. With the brilliant Richard Laxton at the helm, I cannot wait to get started."
The series is set to begin filming in early 2023 in London. There's no word yet on any potential U.S. distributor for the drama as yet. Still, with its buzzy true crime connection and an actress of Turner's name recognition attached, it's likely the series will easily find a Stateside broadcast home next year.
---
By
for on November 15th, 2022