By
for on December 4th, 2021
The 'Landscapers' Trailer Teases True Crime Intrigue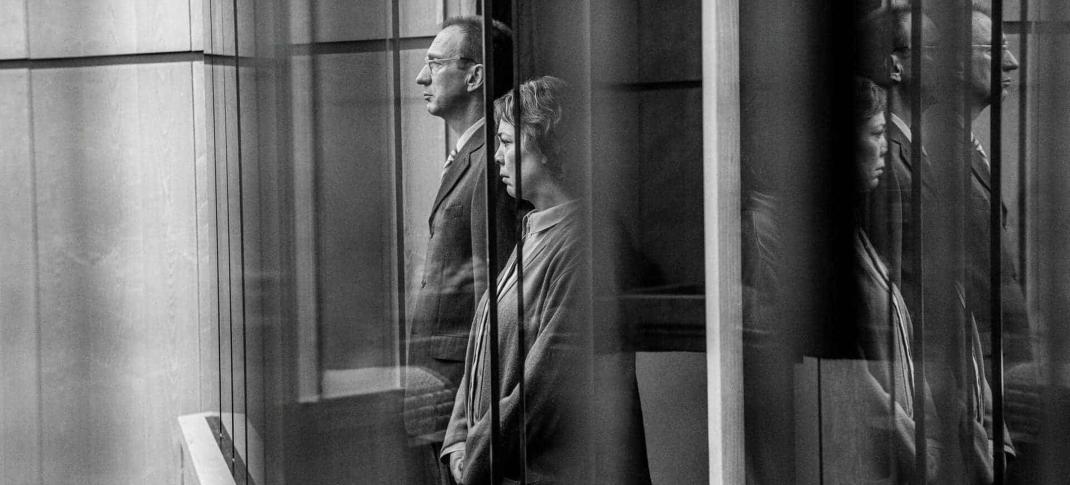 HBO's dramatization of the real-life Nottinghamshire murders, the long-gestating Landscapers, is finally about to bloom. Based on the real-life 1998 double murder of William and Patricia Wycherley, the project was initially announced back in December 2019 as Olivia Colman's first project after concluding her turn as Queen Elizabeth II on The Crown. She would play Susan Edwards, who, along with her husband, was convicted of murdering her parents and burying them in the backyard, where they remained undiscovered for over a decade. The series is a co-production between SkyAtlantic and HBO.
But, as with just about everything announced in December 2019 and January 2020, those plans were upended. Filming was delayed due to the shutdowns and lockdowns that plagued most of 2020. It also led to a change in director. Alexander Payne, who was coming off his Emmy triumph with Chernobyl for HBO and Sky, was initially attached to the project. But he had to leave due to scheduling conflicts and was replaced by Will Sharpe, best known for the quirky comedy Flowers and the Netflix/BBC co-production Giri/Haji.
Filming finally got underway a year later than scheduled, in March 2021, with Colman finally gaining a co-star in David Thewlis (Harry Potter) playing her husband and co-conspirator, Christopher Edwards. The series will debut starting next week on Dec. 6, airing first in the states on HBO and then in the U.K. on Sky a day later. The trailer suggests the series will be a bit more of a darkly comic take on the material than a straightforward true-crime dramatization. However, considering the wave of true-crime series that have been arriving since 2020, a different take on the genre might be exactly what audiences are looking for.
The four-part series is billed as "an exploration of love and fantasy." The series synopsis is as follows:
Thewlis and Colman star as husband and wife Susan and Christopher Edwards. Inspired by Susan's obsession with old Westerns and classic cinema, the fantasists cast themselves as Hollywood heroes in narratives of their own invention. Powered by Susan's extraordinary imagination, Susan and Chris's fantasy world provides a much-needed sanctuary from real-world horrors and their own clawing guilt but also threatens to undo them completely.
A high-profile supporting cast joins Colman and Thewlis for the project. Their co-stars include Kate O'Flynn (Brexit), Dipo Ola (We Hunt Together), Samuel Anderson (Doctor Who), Karl Johnson (Mum), Felicity Montagu (The Durrells), and Daniel Rigby (The Electrical Life of Louis Wain). The project marks the first series co-produced by South of the River Pictures, the new production company established by Colman and her husband, Ed Sinclair, who created and wrote the series.
Landscapers premieres on HBO on Monday, Dec. 6 at 9 p.m. ET, with episodes streaming on HBO Max directly following, and will be released on a weekly schedule. It will follow in the U.K. with debuts on Tuesdays at 9 p.m. BT beginning Dec. 7.
---
By
for on December 4th, 2021