By
for on September 20th, 2018
The Full Trailer for 'Doctor Who' Season 11 Highlights Jodie Whittaker's Groundbreaking Role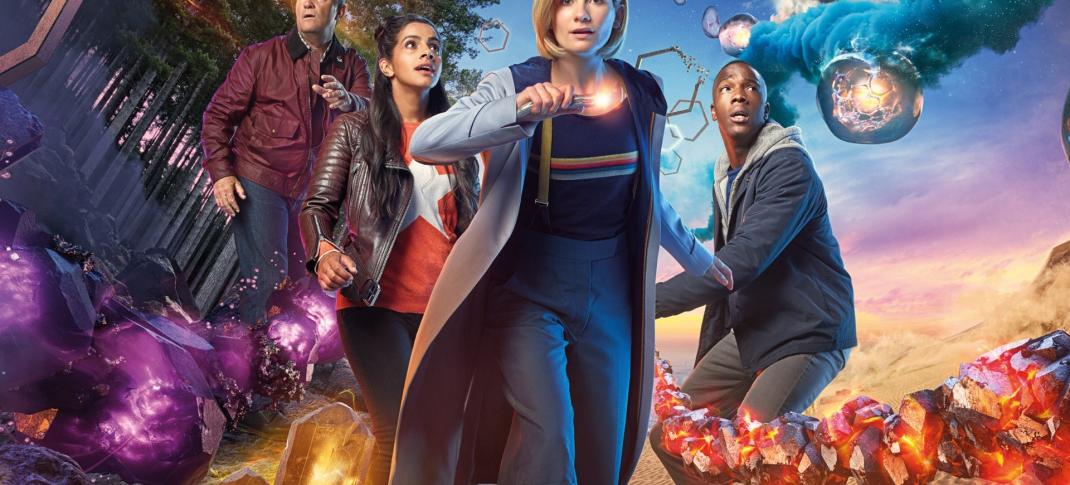 BBC America has released the full trailer for Doctor Who Season 11, the landmark season which will introduce a female Doctor to the 55-year old sci-fi franchise for the first time.
(Spoiler alert: It looks amazing.) 
The clip, which features Jodie Whittaker's Thirteenth Doctor alongside her new companions Bradley Walsh, Mandip Gill and Tosin Cole. There's unfamiliar scenery, bizarre spaceships some creepy but totally unrecognizable new monsters. All of which completely fits in with new showrunner Chris Chibnall's promise that this is going to be an extremely accessible season for new viewers of the show. (Sorry if you were hoping for more Daleks or Cybermen folks. Maybe next season.
The trailer also features an extremely unnecessary usage of the song "Glorious" by Macklemore, and let's be real I much prefer my Doctor Who ads without recent pop hits involved, no matter how apropos the lyrics might be.
But, to be fair: Whittaker does look pretty glorious in the part.
Watch the trailer for yourselves below:
It's been rather lovely to see how enthusiastically the BBC and Doctor Who production folks have leaned into the historic and groundbreaking nature of this season. From embracing the "It's about time" tagline promoting a female Doctor to doubling down on every line highlighting and celebrating her gender in the series' trailers, it seems clear that the powers that be are really aware of the importance of this whole enterprise.
And I have to say that, as a female viewer who has loved Doctor Who for years, this is awesome to see.
However, in addition to promoting the long-awaited arrival of the first female Doctor, the trailer also makes sure to emphasize the fact that she is the Doctor, after all. This isn't a new version of the character or a reboot of the Doctor Who world we know.
Thirteen simply is the Doctor, the same as every iteration of the character that has come before her, whether she was called Five, Nine or Twelve. That means she's still just as into having adventures and helping those in need as ever. While her gender may be different now, those characteristics of the Doctor will always be the same.
Season 11 of Doctor Who kicks off on October 7 with a UK and US simulcast and an official move to a brand new broadcast night. Are you ready to meet the new Doctor? Let's discuss in the comments.
---
By
for on September 20th, 2018