By
for on September 6th, 2018
'Doctor Who' Season 11 to Air Sundays Beginning in October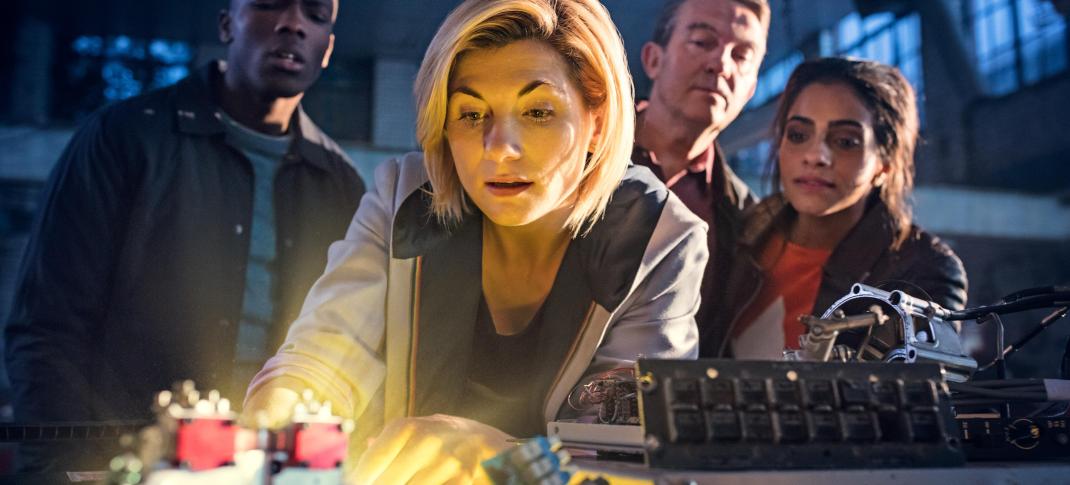 After virtually a year of speculation, we finally (f i n a l l y) have a release date for Doctor Who Season 11.
The historic outing, which will mark the first time a woman has played the Doctor, will kick off with a global simulcast on October 7. The premiere will air simultaneously in the U.K. and America – with a U.S. primetime broadcast to follow later that evening.
For the calendar-focused fans out there: That's a Sunday. Not a Saturday night, as history and tradition have generally dictated Yes, that's right, Jodie Whittaker's Thirteen will dash about the galaxy on a whole new night this time around.
Who moving to Sundays is a bit surprising, given the franchise's long-running and well-established position as Saturday evening fare for children and adults. But Doctor Who's ratings were in decline throughout the Peter Capaldi era, and by its conclusion sat well below the series' recent heyday around its 50th anniversary back in 2013. Perhaps incoming showrunner Chris Chibnall and the powers that be at the BBC figured that switching the beloved series to a new night might help with that problem. Or maybe they just wanted to shake things up even more than they already had.
Season 11 was already set to feature the franchise's first female Doctor, alongside three new companions, a new showrunner, a bunch of new writers and a series of episodes that are reportedly all about new adventures and stories, rather than classic sets and monsters. What's a new broadcast night on top of all that?
(Admittedly, I feel kind of weird about this. But I'm an old lady when it comes to this stuff, and I fear change.)
Whittaker's inaugural installment will be titled "The Woman Who Fell to Earth", which I've just decided is basically a David Bowie shoutout whether the series means for it to be or not.
Chibnall wrote the season premiere himself, and seems pretty chuffed about the series' new night, if the press release announcing the change is anything to go by.
"New Doctor, new home! Jodie Whittaker's Doctor is about to burst into Sunday nights — and make the end of the weekend so much more exciting. Get everybody's homework done, sort out your Monday clothes, then grab some special Sunday night popcorn, and settle down with all of the family for Sunday night adventures across space and time. (Also, move the sofa away from the wall so parents can hide behind it during the scary bits). The Thirteenth Doctor is falling from the sky and it's going to be a blast."
Are you excited for the debut of Doctor Who's first female Doctor? What do you think of the series moving to Sundays? Let's discuss in the comments.
---
By
for on September 6th, 2018
More to Love from Telly Visions