By
for on November 30th, 2013
'Foyle's War' to Return for Another Season!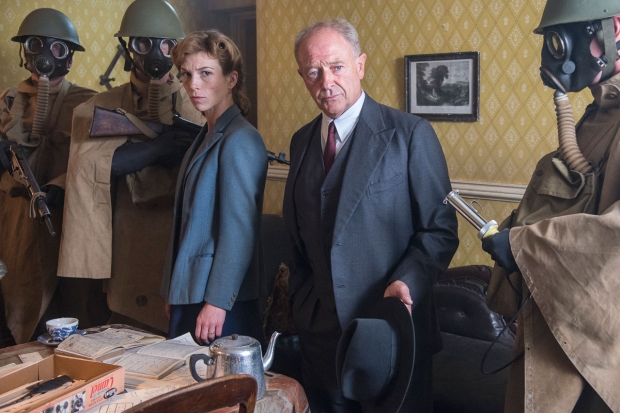 Good news, mystery fans –
Foyle's War
will return!
ITV, Acorn Productions and Eleventh Hour Films have commissioned an additional three feature-length episodes of the popular period crime drama.
Michael Kitchen will return as scrupulous widower Christopher Foyle, now a Senior Intelligence Officer with MI-5. Honeysuckle Weeks will also be back as Foyle's loyal sidekick Samantha Stewart. The new season will once again be written by novelist and screenwriter Anthony Horowitz.
The most recent series – which aired on Masterpiece Mystery this past Fall – was set immediately after the war, but the three upcoming episodes will focus more squarely on the Cold War and are inspired by real events.
The new season will explore powerful American and German industrialists, the latter from the chemical giant I G Farben, accused of fuelling Hitler's War Machine, and reflect on the tangled web of promises to the Jews to create a state of Israel in British Palestine, according to the press release. The major blight of post war Britain, the Black Market, will also feature with the focus on some of the darkest secrets from operations conducted by the British secret service during WW2.
Filming is tentatively slated to begin in January of 2014, with an eye to a broadcast date sometime in 2015. We'll keep you posted as we hear more specifics. For now, it's just good to know we'll see more of Foyle!
Are you excited about the prospect of more Foyle's War? 
---
By
for on November 30th, 2013
More to Love from Telly Visions