By
for on December 20th, 2014
The First Trailer for 'Mr Selfridge' Series 3 Has Arrived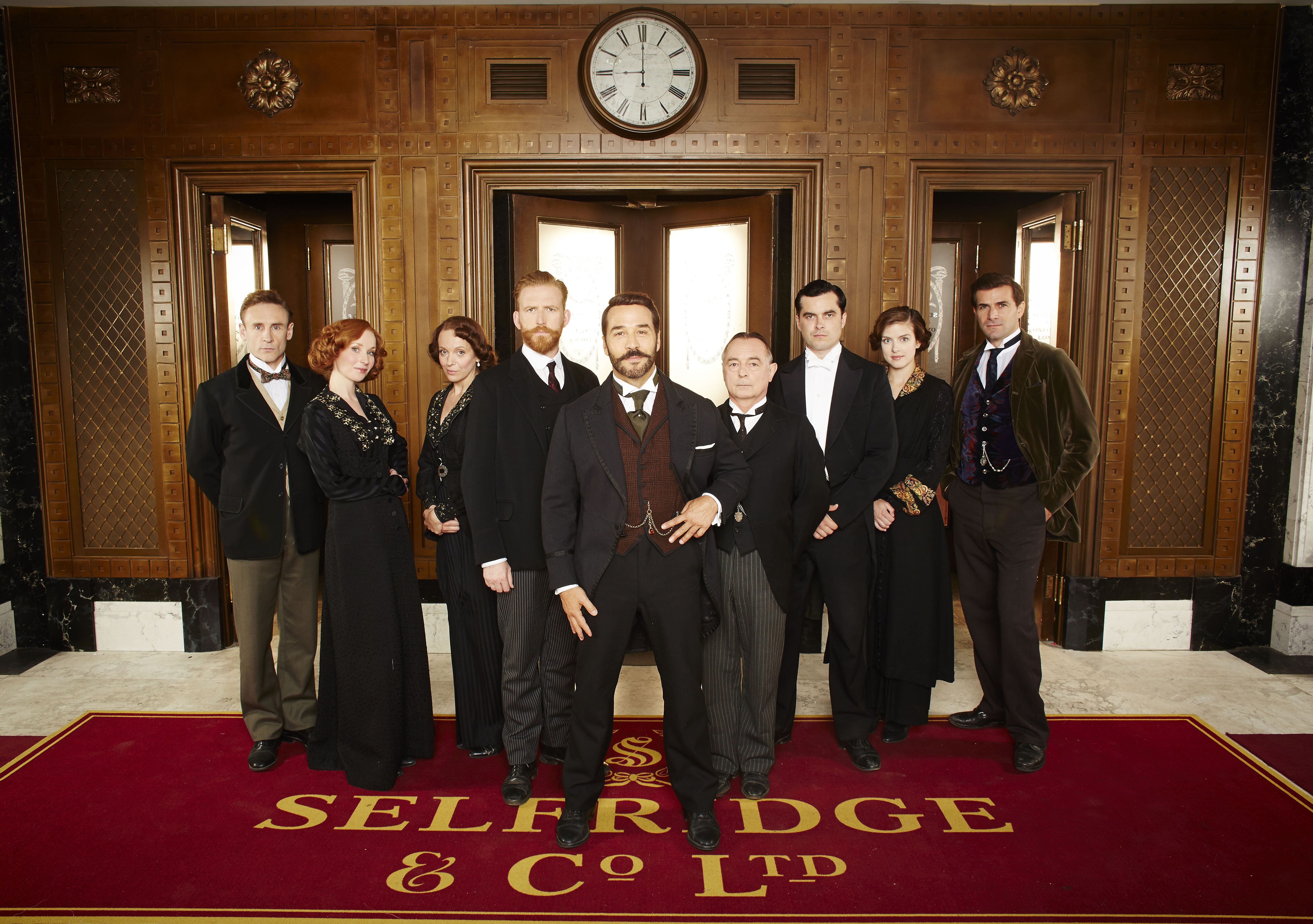 ITV has officially released the first trailer for popular period drama Mr. Selfridge and, if this clip is anything to go by, the new season is going to be quite a bit darker than its predecessors. 
The drama is inspired by the story of charismatic American entrepreneur Harry Gordon Selfridge, whose famous department store in London's Oxford Street changed shopping forever. (If you missed any of the drama up to this point, or need your memory refreshed on what happened - we recapped both Series 1 and Series 2. So go read up.)
Series 3 has jumped forward in time again, and will take place in 1919, just after the end of World War I. As was hinted at last season, Harry Selfridge has lost his beloved wife Rose, and his behavior is becoming increasingly erratic as he continues to spiral after her death. 
"His story was a roller coaster ride that ended rather tragically," said ITV executive producer Kate Lewis. "We pick up [in 1919] at the point at which his life really begins to unravel.
New faces will also be part of Series 3, as Poirot's Zoe Wanamaker joins the cast as Russian princess Marie de Bolotoff.  EastEnders actress Kara Tointon and her real-life sister Hannah Tointon have also been cast as aged up versions of Selfridge daughters Rosalie and Violette.
In short: There's going to be a lot going on.  Get your first look at Series 3 below: 
Sadly, it looks as though Lady Mae's vile husband is still alive. What a shame.
And, as heartbroken as I am over the loss of Rose Selfridge – and if you've read the recaps you know what a painful absence this will be for me – the fact that everything looks extra dark and dramatic is kind of exciting.  At the very least this looks like Selfridge is about to start making the worst decisions ever about virtually everything, which should at least be fun to watch.
The third season will once again be comprised of ten episodes. It's currently slated to screen this January in the UK and will air on PBS's Masterpiece here in the US this Spring.
Creator Andrew Davies has said that he has planned for the drama to end after four seasons.
"It was always conceived of as four series - that is, if people liked it enough," he explained to Digital Spy earlier this year. "People seem to love it, so I think we can do the four series."
What do you think of the new trailer? Are you looking forward to more Selfridge in 2015?
---
By
for on December 20th, 2014