By
for on December 23rd, 2022
British Actors You Should Know: Samuel West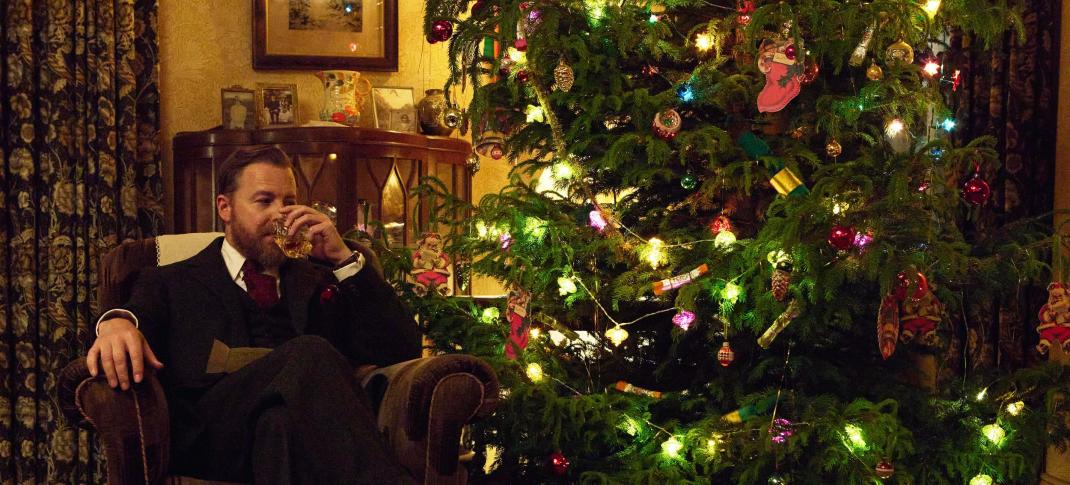 It's no surprise the subject of this installment of British Actors You Should Know has such a long and impressive list of credits. Samuel West does have acting in his blood, after all. His paternal grandfather, Lockwood West, is best known for appearances in 1952's Pride and Prejudice and 1983's The Dresser. West's parents are Prunella Scales (Fawlty Towers) and Timothy West (Gentleman Jack). The younger West made his screen debut with his father at nine years old, playing Prince Albert Victor Eddy in the 1975 historical miniseries Edward the King.
In 1988, West graduated with a degree in English literature from Oxford University. Over the years, he has published articles on playwrights from William Shakespeare to Harold Pinter. At Oxford, he was also the president of the Experimental Theatre Club. Deciding to forgo further drama training and get his acting career off the ground, West was soon racking up television and film roles. And though he quipped in a Guardian interview that "on-screen I mostly play evil members of the white establishment or Victorian perverts," his CV of over ninety credits shows quite a bit more range.
Below we look at the variety of characters Samuel West has played over the past three decades.
Prince Caspian and the Voyage of the Dawn Treader
Straight out of university, West was cast as the titular Caspian in the 1989 BBC television series Prince Caspian & the Voyage of the Dawn Treader based on the C.S. Lewis Narnia stories. Joined by Lucy (Sophie Wilcox) and Edmund Pevensie (Jonathan R. Scott), the crew sails off to the end of the world on a quest to find seven lords who were allies of Caspian's late father.
Howard's End helped make 1992 a breakout year for West, who earned critical acclaim (and a supporting actor BAFTA nomination) for his performance as the intellectual but ill-fated clerk, Leonard Bast, in Merchant-Ivory's adaptation of the classic E.M. Forster novel. Also starring Emma Thompson, Helena Bonham Carter, and Anthony Hopkins, the Oscar-winning film combines romance with the brutal reality of class divisions in Edwardian England.
The 2001 Academy and BAFTA award-winning biopic Iris was about the esteemed author and philosopher Iris Murdoch and gave us two Wests for the price of admission. Samuel West played Iris's friend and aspiring lover from Oxford, young Dr. Maurice Charlton. His father, Timothy West, played Maurice as an older man who is concerned for Murdoch as she battles Alzheimer's. Kate Winslet portrayed young, vibrant Iris, while Judi Dench was the confused author in decline.
The 2012 historical dramedy Hyde Park On Hudson focuses on a weekend in 1939 when King George VI (West) and his wife Queen Elizabeth (Olivia Colman) visited President Franklin Roosevelt (Bill Murray) at his upstate New York estate. While the purpose behind this meeting is for the King to request America's assistance in the coming war against Germany, the Royal couple finds themselves trying to navigate the First Family's eccentric ways.
West appeared in all four seasons of the Masterpiece hit series Mr. Selfridge. He plays Frank Edwards, a seasoned London newspaper editor who takes American entrepreneur Harry Gordon Selfridge (Jeremy Piven) under his wing and introduces him to London highflyers who can help him financially and socially. However, over the twenty years the series covers from 1908-1928, these shrewd businessmen are not always on friendly terms.
In the 2015 Regency-era mystery Frankenstein Chronicles, Inspector John Marlott (Sean Bean) investigates a series of grisly crimes that he suspects have been committed by a mad scientist hell-bent on re-animating the dead. West portrays Sir William Chester, chief surgeon at London's St. Bart's Hospital, who has more than a passing interest in experiments on dead human tissue and shares a dark secret with Mary Shelley (Anna Maxwell Martin). Fun fact: Samuel West made a cameo appearance as Dr. Victor Frankenstein in the 2004 monster flick Van Helsing.
The 2017 drama On Chesil Beach tells the story of a young couple's failed wedding night. Florence (Saoirse Ronan) and Edward (Billy Howle) are doomed, not only by their differences in class and background but also by the repressed attitudes towards sex in early 1960s Britain. West plays Florence's father, Geoffrey, a well-to-do businessman who has likely dominated his daughter in inappropriate ways that contribute to her repulsion towards intercourse.
The Season 3 premiere of the popular Netflix series The Crown in 2019 featured West as the art historian and Surveyor of the Queen's Pictures, Sir Anthony Blunt. It is revealed in the episode that Blunt had been one of a group of Cambridge-educated spies working for the Soviet Union from the 1930s to the 1950s. Perhaps he was cast for consistency's sake since West had played Blunt in the 2003 BBC miniseries Cambridge Spies alongside Toby Stephens, Tom Hollander, and Rupert Penry-Jones.
All Creatures Great & Small
Since the new TV adaptation of All Creatures Great & Small began airing on Masterpiece in 2020, West has been playing veterinary surgeon and owner of a busy practice in Skeldale, Siegfried Farnon. Siegfried's life is chaos personified as a supportive employer to James Herriot (Nicholas Ralph) and constantly perplexed by his younger brother Tristan (Callum Woodhouse). The third season of All Creatures is set to return to PBS on January 8th, 2023.
Stream Now
All Creatures Great And Small
James Herriot's adventures as a veterinarian in 1930's Yorkshire get a new TV adaptation.
Image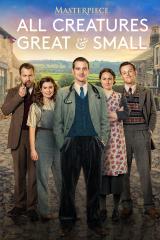 ---
By
for on December 23rd, 2022
More to Love from Telly Visions