By
for on November 8th, 2018
First Trailer for Benedict Cumberbatch Brexit TV Drama Released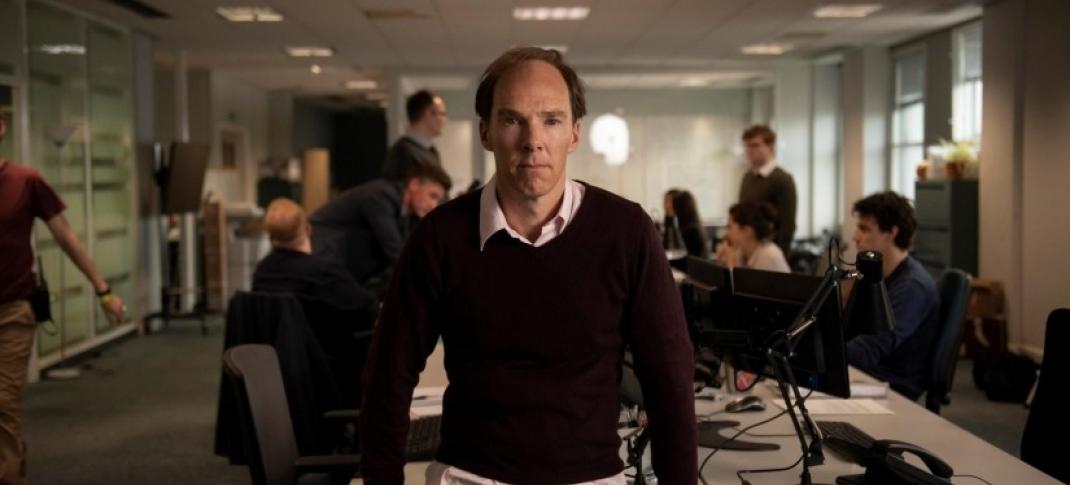 British broadcaster Channel 4 dropped a first look clip at their upcoming new Brexit-focused drama starring British acting heavyweights Benedict Cumberbatch and Rory Kinnear.
Currently titled Brexit: The Uncivil War, the drama aims to tell the behind-the-scenes story of the infamous and controversial Brexit campaign, from the perspective of both the Leave and Remain camps.
Cumberbatch plays Dominic Cummings, the lead strategist and campaign director behind the Vote Leave campaign. Kinnear plays Craig Oliver, Prime Minister David Cameron's Director of Communications, overseeing the Remain campaign's communications strategy.
The official synopsis of the one-off drama reads as follows:
At a time when explosive revelations about the mining of personal data and the corrosive effect of fake news and micro-targeted advertising through social media feeds are at the forefront of the news agenda, Brexit explores how modern data-driven campaigning techniques contributed to one of the most unexpected, highly-charged and controversial decisions in modern political history.
Watch the trailer for yourselves below:
So, it has to be said, considering that I'm someone who generally thinks Cumberbatch both is and looks amazing: He looks horrible here. Which surely illustrates his dedication to this character as that dreadful receding hairline is terrifying. Way to go for that method actor-esque living? He honestly looks like a guy that might show up to try and fix your cable, not someone who's pretty much brought about the destruction of the United Kingdom's economic prospects for the near term.
Cumberbatch is perhaps best known for his performance in Sherlock, but he's been keeping himself plenty busy since the mystery series wrapped its fourth season in January of 2017. More recently, he's starred as Marvel hero Doctor Steven Strange in Avengers: Infinity War, the title character in Showtime drama Patrick Melrose and a heartbroken father in Masterpiece feature The Child in Time. He's also the voice of the infamous title character in the new animated retelling of The Grinch that's about to hit theaters this holiday season.
Brexit: The Uncivil War is currently listed as "coming in 2019", and will likely be timed to coincide with the U.K's planned official departure from the E.U. in March. No word yet on whether we can expect to see this series in America, particularly given how explicitly U.K.-focused the subject matter is. But that's why the drama could be appealing, I suppose! Plus, Cumberbatch is generally always a plus for U.S. broadcasters, so keep your fingers crossed….
What do you think of the look of Cumberbatch in this clip? Is Brexit a show you would watch?
---
By
for on November 8th, 2018
More to Love from Telly Visions