By
for on July 5th, 2018
Benedict Cumberbatch Has Unexpected New Look in First Image from New 'Brexit' Drama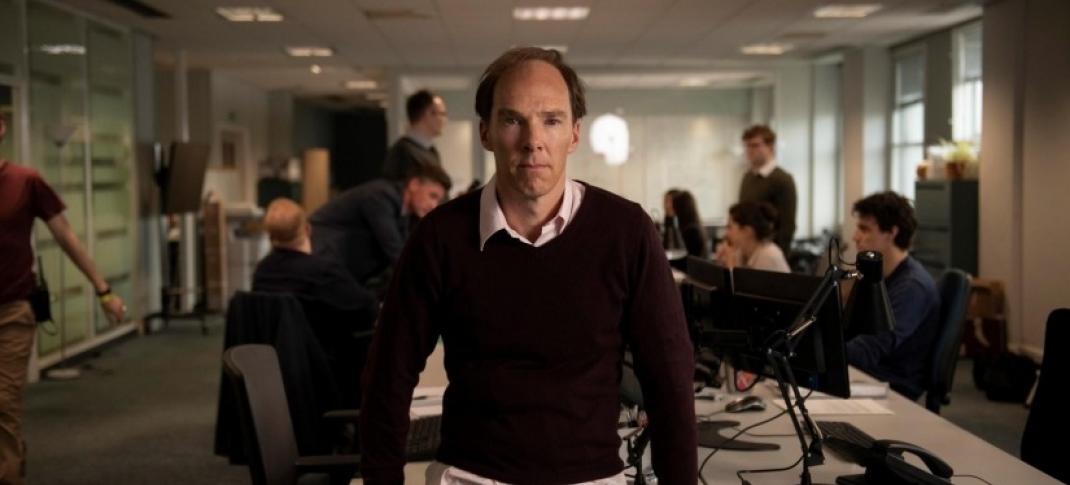 Despite the fact that the whole mess surrounding Britain's impending departure from the European Union hasn't even been properly sorted out yet, there's already a TV adaptation in the works about it.
Upcoming Channel 4 drama Brexit aims to unpack the often stranger-than-fiction true life story of the run up to the landmark vote into a one-off television drama. And this is actually much less of a hot mess than you might expect, given the subject matter.
The feature is being written by playwright Jason Graham. Black Mirror's Toby Haynes is on board to direct. And they've tapped Benedict Cumberbatch to star in it.
The Sherlock star will be playing Dominic Cummings, the leading strategist and campaign director behind the Vote Leave campaign. The film will reportedly follow perspectives from both the Leave and Remain sides, but Cumberbatch is certainly one of the biggest names involved with this project.
He's also…really not looking great in the role. Aesthetically speaking.
If you have followed us here at Telly Visions for literally any length of time, you know how much it pains me to say this. I was an early adopter of the Cumbercraze, and in addition to appreciating his appearance, I also happen to think he's quite a fine actor. But this is too much, even for me.
Channel 4 has released the first official image of Cumberbatch-as-Cummings and you can decide for yourselves if the resemblance is there or not. But that receeding hairline kiiiind of looks like the stuff of nightmares.
Filming begins, and further cast announced, on #Brexit (w/t) https://t.co/Dknk5tZn6U pic.twitter.com/oymrb7C4ql

— Channel 4 Press (@C4Press) June 25, 2018
If you have followed the Brexit saga at all, you're probably already aware of how patently nuts it is. There are currently reports that Russia attempted to interfere with the Brexit vote; the campaign's largest donor is being invested by the National Crime Agency; and Cummings himself has apparently referred to the process as "a trainwreck" and called for the sacking of British Prime Minister Teresa May.
You'd be forgiven for thinking that real life  was actually the fictional TV drama, I suppose. 
Cumberbatch is perhaps best known for his performance in Sherlock, but he's been keeping himself busy enough since the mystery series wrapped its fourth season a little over a year ago. More recently, he's starred as Marvel hero Doctor Steven Strange in Avengers: Infinity War, the title character in Showtime drama Patrick Melrose and a heartbroken father in Masterpiece feature The Child in Time.
Filming on the upcoming drama kicked off at the end of June. Brexit is tentatively scheduled to air early next year, in time for U.K.'s official departure from the E.U. in March. No word yet on whether we can expect to see it broadcast here in America as well. The Brexit topic is very U.K.-specific, obviously, but Cumberbatch is generally catnip to U.S. broadcasters so…
Does Brexit sound interesting to you? What do you think of Cumberbatch's new "look"? Let's discuss. 
---
By
for on July 5th, 2018
More to Love from Telly Visions