By
for on January 20th, 2022
The First Teaser for 'Sanditon' Season 2 Recaptures the Seaside Magic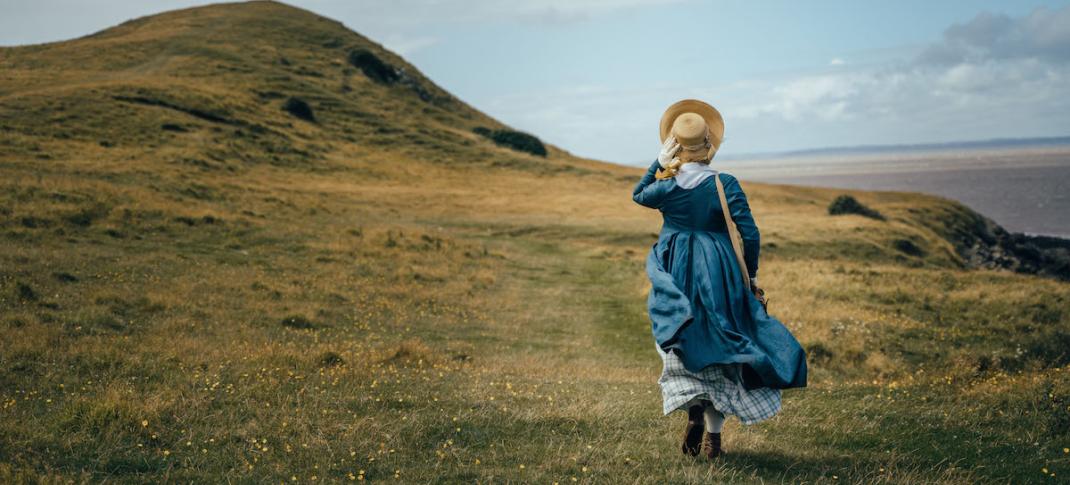 PBS Masterpiece has released the first trailer for the wildly anticipated second season of period drama Sanditon and though the clip is very brief - just 30 seconds long - it still offers us some tantalizing glimpses of many of our favorite characters, some quick looks at new faces, and much of the colorful sweetness of the eponymous Jane Austen seaside town. 
Of course, there are more than a few things about the drama's second season that will look very different. As most viewers will remember, Sanditon Season 1 ended on a dramatic cliffhanger, after which the series was summarily canceled, leaving us all to wonder what might happen to kind-hearted heroine Charlotte Heywood (Rose Williams) after she had her heart shattered in front of us. But after a massive outcry from Austen and period drama fans, the show found a second life, suddenly renewed for not one, but two new seasons. Just...without its two primary leading men. 
In the interim between Sanditon's cancellation and its miraculous renewal, both Theo James and Leo Suter, who played Charlotte's love interests Sidney Parker and Young (James) Stringer, respectively, had gotten other jobs (on HBO drama The Time Traveller's Wife and Netflix adventure series Vikings: Valhalla). Therefore much of Season 2 will naturally be devoted to watching our heroine pick up the pieces and find a way to emotionally heal in the wake of Sidney's decision to marry someone else. (And James' apparently very definitive choice not to return.) 
But, she won't be doing it alone. Season 2 will not only see Charlotte's return to the famous seaside resort town and her reunion with her BFF Georgiana Lambe (Crystal Clarke), but the arrival of her starry-eyed younger sister, Alison (Outlander's Rosie Graham), a hopeless romantic on the hunt for a love of her own. And, this being an Austen tale, she's going to have plenty of eligible bachelors to choose from. 
Watch the first teaser for yourselves below.
Per the official press release, there's going to be a lot going on in Season 2, including the arrival of a bevy of handsome military men and Georgiana's involvement in a story that explores the sugar trade's dark connection to slavery.
Season 2 of Sanditon continues Jane Austen's classic quandary of how independent-minded young women can make their way in patriarchal Regency-era England. Society insists that they take a husband, and some women, such as Charlotte's sister Alison, can't wait to find one. But others, notably Charlotte and Georgiana, have mixed feelings about matrimony.

Another Austenian theme is the allure of military men. During the Napoleonic Wars, young officers moved around the country with their troops, providing eligible women dashing dance partners, who were usually more romantically experienced than the local lads. Sanditon features just such an enticing encampment of potential husbands and heartbreakers.

Sanditon is filled with other delights as well as pointed social commentary. As the series depicts, English ladies really did organize a sugar boycott to protest the evils of slavery connected to the sugar trade. In Sanditon, Georgiana has more than enough reasons to lead the banner in this cause.
Season 2 will include returning Season 1 stars Anne Reid (Lady Denham), Jack Fox (Edward Denham), Charlotte Spencer (Esther Denham), Lily Sacofsky (Clara Brereton), Kris Marshall (Tom Parker), Kate Ashfield (Mary Parker), Turlough Convery (Arthur Parker), Kevin Eldon (Mr. Hankins) and Adrian Scarborough (Dr. Fuchs).
New faces include Ben Lloyd-Hughes (Industry) as Alexander Colbourne, a handsome and enigmatic local recluse; Tom Weston-Jones (Shadow and Bone) as dynamic Colonel Francis Lennox;  Frank Blake (Normal People) as diffident Captain Declan Fraser; Maxim Ays (Still So Awkward) as Captain William Carter; and Alexander Vlahos (Versailles) plays Sanditon's Bohemian artist, Charles Lockhart.
The new six-episode second season will officially premiere on Sunday, March 20, 2022. Sanditon Season 1 is now available to stream in full on PBS Passport.
---
By
for on January 20th, 2022