By
for on November 23rd, 2019
The First Look at 'Doctor Who' Season 12 Has Cybermen, Stephen Fry and More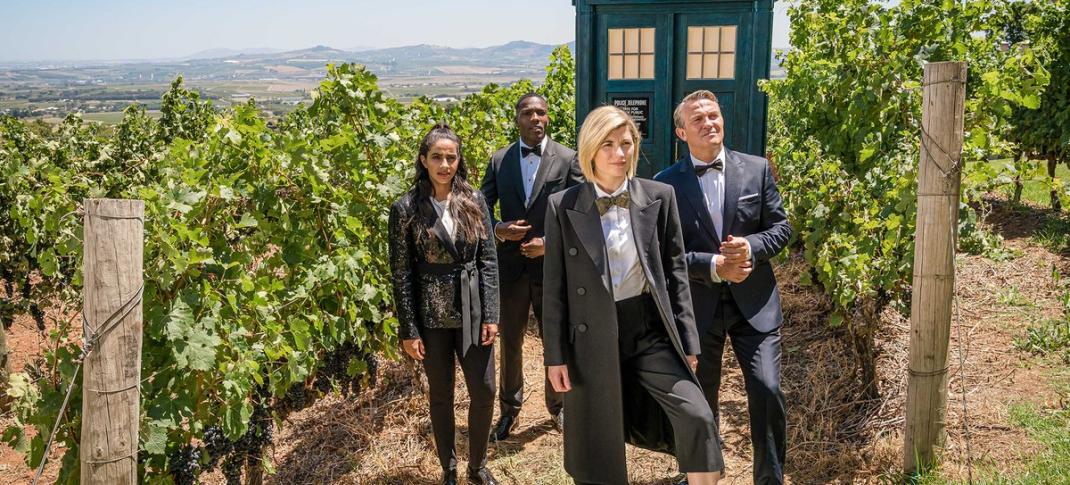 After what feels like forever, we finally have our first look at Doctor Who Season 12. And if the one minute clip is anything to go by, Jodie Whittaker's second season in the TARDIS is going to be worth the wait. 
The BBC celebrated Doctor Who's 56th anniversary by giving fans what they've been clamoring for for months - actual information about Season 12, and an idea of when we might see it. Whovians worldwide have been (im)patiently waiting for what feels like forever to see Whittaker's Thirteen again.  In 2019, just one episode of Doctor Who aired, the New Year's Day special "Resolution," which saw Whittaker's Doctor battle Daleks for the first time and then disappear for the rest of the year.
Subsequently, any solid information about Season 12 was pretty much non-existent. The show skipped San Diego Comic-Con over the summer, as well as New York Comic Con in the Fall, both traditionally solid venues for at least a sneak peek clip or two. Nope, nothing. We learned the Judoon were returning, and that's...about it. Until now. Now, we finally have a real clip, and honestly, it looks great. 
What's not to love? There's Whittaker looking incredible in an extremely fabulous tuxedo, guest star Stephen Fry imparting a dire warning to the Doctor, the promised Judoon, a creepy ghost-like creature who appears to be able to phase through the doors of the TARDIS and something that appears to be a giant robot spider. 
There's also the small problem of the Cybermen. Who are most definitely back. And apparently (maybe?) coming for the Doctor. Somehow. Though, the Cybermen we see briefly in this trailer have the same design we saw back in the "Dark Water/Death in Heaven" two parter that closed the Twelfth Doctor's first season. (Not the Mondasian variety we saw during Peter Capaldi's final adventure.) 
The trailer, sadly, doesn't include an airdate for the new season, promising only that the Doctor will return in "early 2020". Now, does that mean that we could still get a surprise New Year's Day special this year? It's certainly not outside the realm of possibility, and weirder things have happened. January 1 is technically early 2020 after all. Or it could mean that the new season is still several weeks (or heaven forbid, months?) away. 
Sadly, we'll all have to wait and see. But now that the floodgates of information about the new season appear to have opened - maybe it won't have to be for that long.
What do you want to see in the new season of Doctor Who? Are you excited for Whittaker's return? Let's discuss in the comments.
---
By
for on November 23rd, 2019