By
for on November 14th, 2019
'Doctor Who' Teases New Season: Watch This Space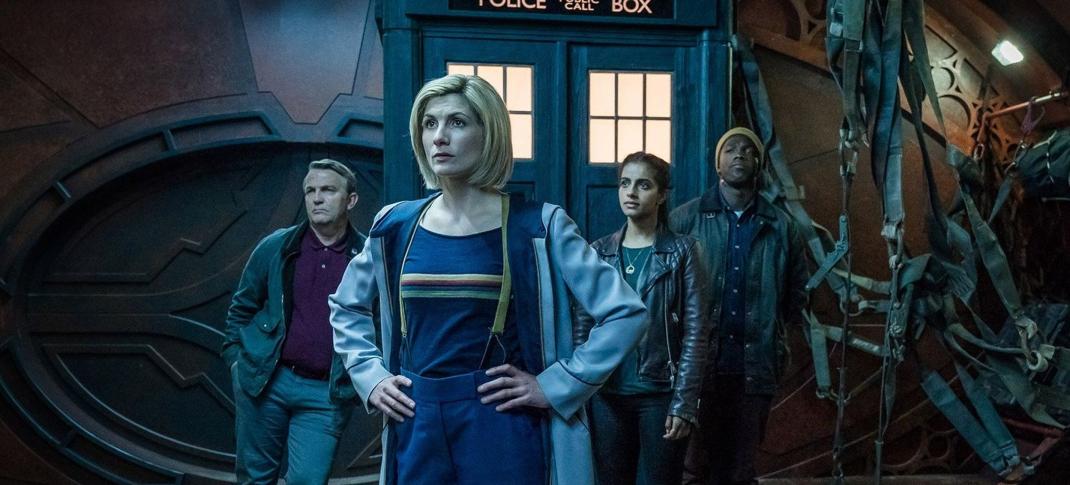 Doctor Who is gearing up for a return. But details are still scant, other than a promise that fans should "Watch This Space." With the show having been off the air for nearly a year, it's natural for viewers to be antsy. But, seriously, the lack of information is killing us.
Season 11 ran in the fall of 2018, ending in December, followed by a "holiday special" on New Year's Day, the first time the show had moved from the Christmas Special slot since its return in 2006. From then, fans were told, there we be no more episodes for 2019, as the filming schedule was such that the show would not be ready until "2020." Exactly when in 2020, no one could say. Did that mean a second New Year's Special?  (After all, that would technically be 2020.) Or would the show skip the tradition altogether?
It's not the first time Doctor Who has taken a full year off. Season 9, Peter Capaldi's second season as the Twelfth Doctor, aired in the fall of 2015, once again ending in December. Season 10, on the other hand, didn't air until the spring of 2017, starting in April. The only episode that aired in 2016 was the Christmas special. Considering that schedule, it would not be wrong for fans to wonder if a Holiday Special will once again kick off the New Year, followed by a Season 12 a few months later. 
What fans can be sure of is that a Christmas special is definitely off the table. At the New York Comic Con in October, Titan Comics Senior Creative Editor David Leach introduced the first Christmas/Holiday special issue of the Doctor Who comic by joking that the series wasn't doing one this year, so the comic was filling in to honor the tradition. Cute, to be sure, but also an accidental confirmation for those holding out hope that the Doctor would stop by for Christmas that they should let it go.
It has become a tradition for shows to teaser the trailer like this, to help cut through the static of a very crowded media landscape. While there are shows that can drop a trailer without warning, Beyonce-style, even Star Wars and Game of Thrones felt it necessary to give everyone a heads up 24 hours in advance when they were going to air a trailer to maximize audience turnout. In such an atmosphere, Doctor Who giving us two weeks' notice is quite decent of them, as everyone has time to make plans.
Watch this space... #DoctorWho pic.twitter.com/nOwplNpQY9

— Doctor Who Official (@bbcdoctorwho) October 31, 2019
While the BBC did not say precisely when on the 23rd, it's a pretty good guess that BBC One will run it after something highly rated, or as a lead-in to a brand new season of something. Lucky, the 23rd has both, with Strictly Come Dancing at 7 p.m. BST followed by the premiere episode of the new season of Michael McIntyre's Big Show at 8:10 pm. A Doctor Who trailer would tuck in nicely right between them.
But will it be a trailer for a New Year's Special or for Season 12? Or could fans get lucky and get both? As the show says, watch this space.
---
By
for on November 14th, 2019