By
for on September 19th, 2022
The First Images from 'The Wonder' Promise An Eerie Historical Tale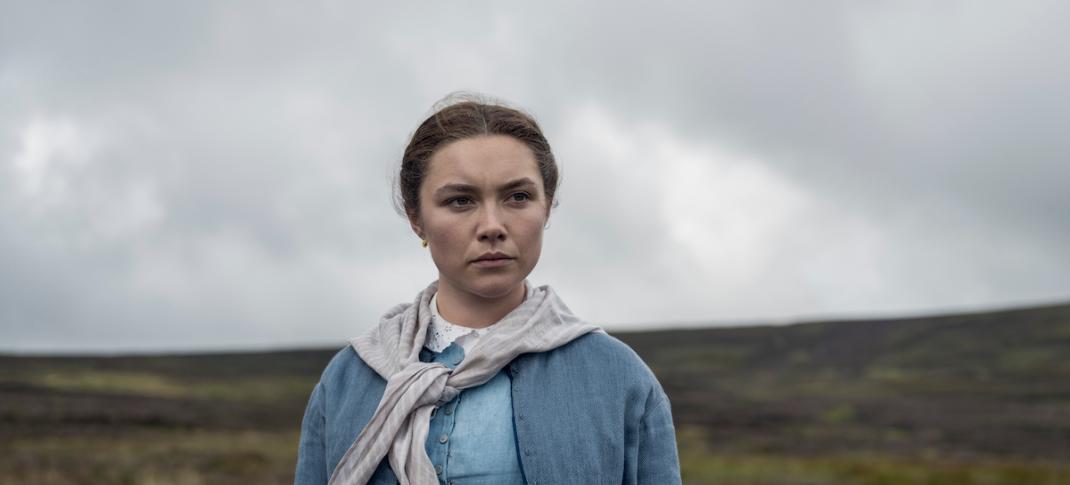 Netflix has announced an official premiere date for buzzy period drama The Wonder, a psychological thriller about the tension between science and faith and what happens when desperate people are primed to believe in miracles.
The film stars Academy Award nominee Florence Pugh, probably best known for her role as Yelena Belova in the Marvel Cinematic Universe. However, she has starred in projects as diverse and varied as Midsommar, Little Women, Lady Macbeth, and Don't Worry Darling. It's directed by Oscar winner Sebastián Lelio, who took home Best Foreign Language Film of the Year for A Fantastic Woman in 2018.
Based on the novel of the same name by Emma Donoghue (Room, Haven), The Wonder aims to explore the story of the infamous nineteenth-century "fasting girls," young women who supposedly stopped eating for months or even years at a time without dying or even suffering significant ill health effects. In addition to refusing food, fasting girls often claimed to have particular religious or other near-magical powers. (Several Catholic saints during the Middle Ages were said to be able to survive without nourishment, including Catherine of Siena and Lidwina of Schiedam, and these acts were categorized as miracles and a sign of holiness at the time.)
Numerous cases of fasting girls were reported in the late nineteenth century, the most famous one being a young Welsh girl named Sarah Jacob, who died of starvation in 1869.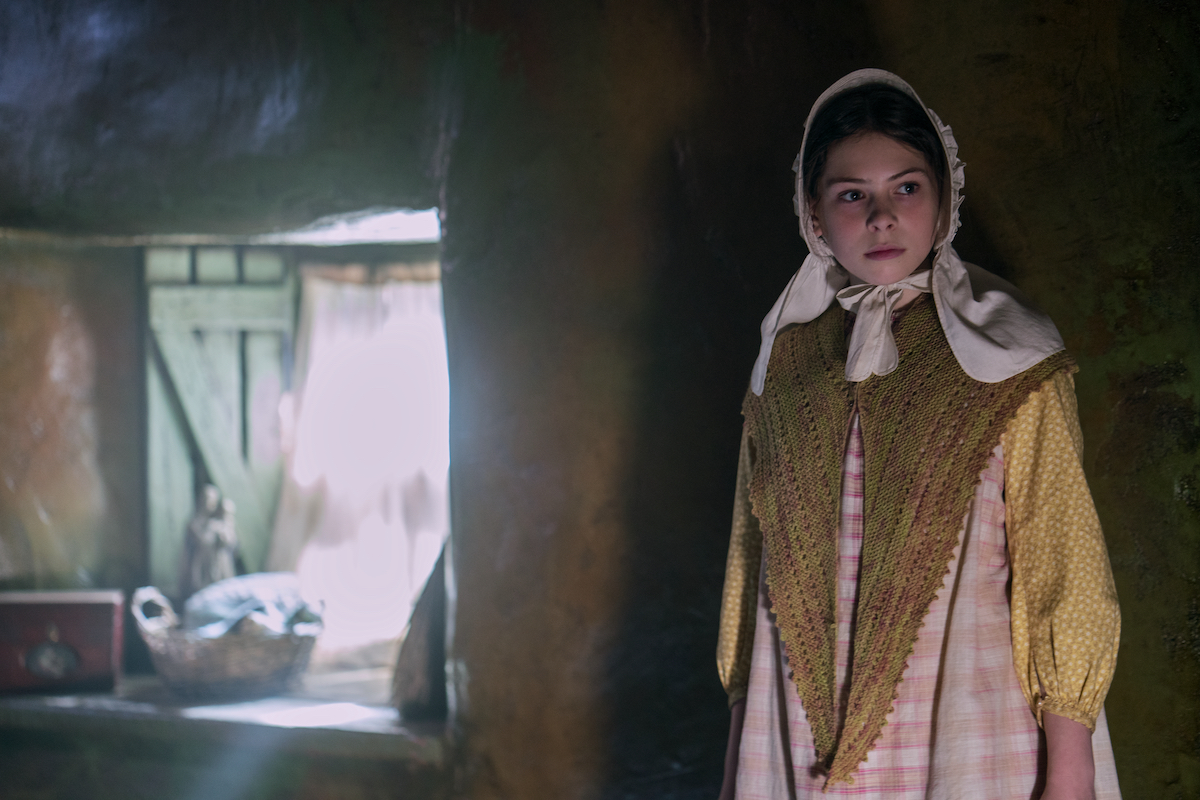 The Wonder is set in the rural Irish countryside in the wake of the Great Famine that devastated the country a decade prior, a choice that Donoghue once said was deliberately meant to contrast "the idea of voluntary starving against the appalling context of involuntary starving." 
It follows the story of an English nurse named Liv Wright (Pugh), who is brought to a tiny Irish village to observe eleven-year-old Anna O'Donnell (Kila Lord Cassidy), who has reportedly stopped eating and is said to have survived without food for months. Anna's seemingly miraculous survival has many in the countryside convinced that she's touched by God, and word of her abilities has spread enough that her presence is drawing pilgrims and other tourists to her side, eager to see the apparently saintlike child.
Lib, however, is a sensible young widow who tends to err on the side of science rather than faith and begins to suspect that something sinister or manipulative may be at work. Is Anna a real-life saint? Or is someone willing to work hard to make her look like one?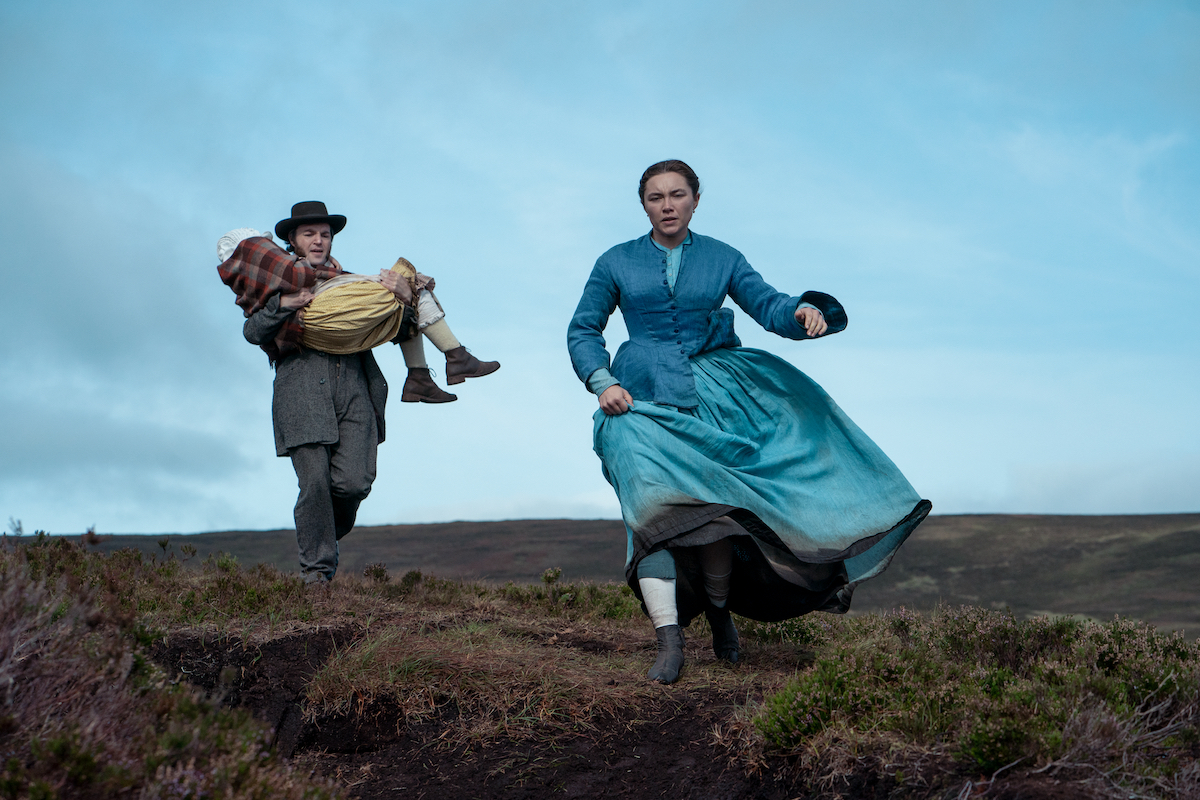 "Lib was an incredibly realistic and open-minded character to play," Pugh said in an interview with Indiewire. "While that was easy morally to understand, it was also tricky to find that balance. The instinct for her to push back had to be tame and discreet, which is always tricky for me."
The initial images from the film highlight a bleak, grim landscape with sweeping vistas and no small amount of foreboding, gothic vibes.
The official synopsis describes the film as follows. 
The Irish Midlands, 1862 - a young girl stops eating but remains miraculously alive and well. English nurse Lib Wright is brought to a tiny village to observe eleven-year old Anna O'Donnell. Tourists and pilgrims mass to witness the girl who is said to have survived without food for months. Is the village harbouring a saint 'surviving on manna from heaven' or are there more ominous motives at work?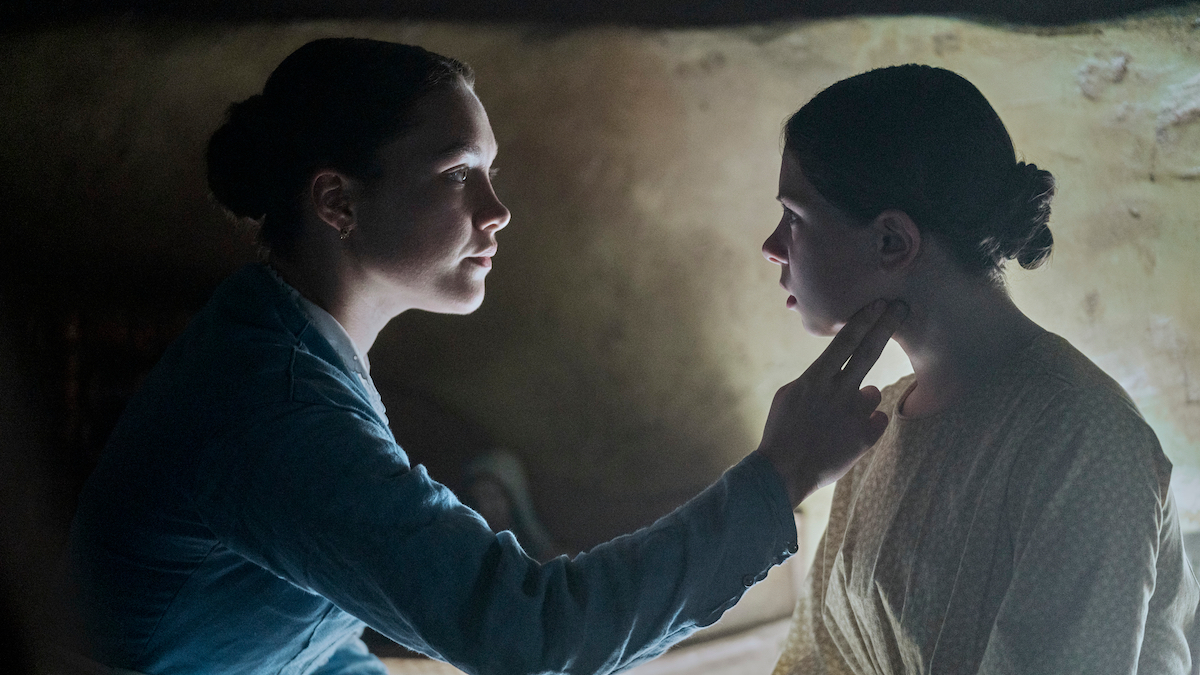 The film's ensemble cast includes Tom Burke (The Musketeers), Niamh Algar (Raised By Wolves), Elaine Cassidy (A Discovery of Witches), Toby Jones (The English), Ciarán Hinds (The Dry), Dermot Crowley (Luther), Brían F. O'Byrne (The Magicians) and David Wilmot (Station Eleven).
Following its showings on the festival circuit, The Wonder will receive a brief theatrical release before arriving on Netflix on Friday, November 16.
---
By
for on September 19th, 2022