By
for on September 29th, 2021
The First Images From 'The Great' Season 2 Show Catherine in Power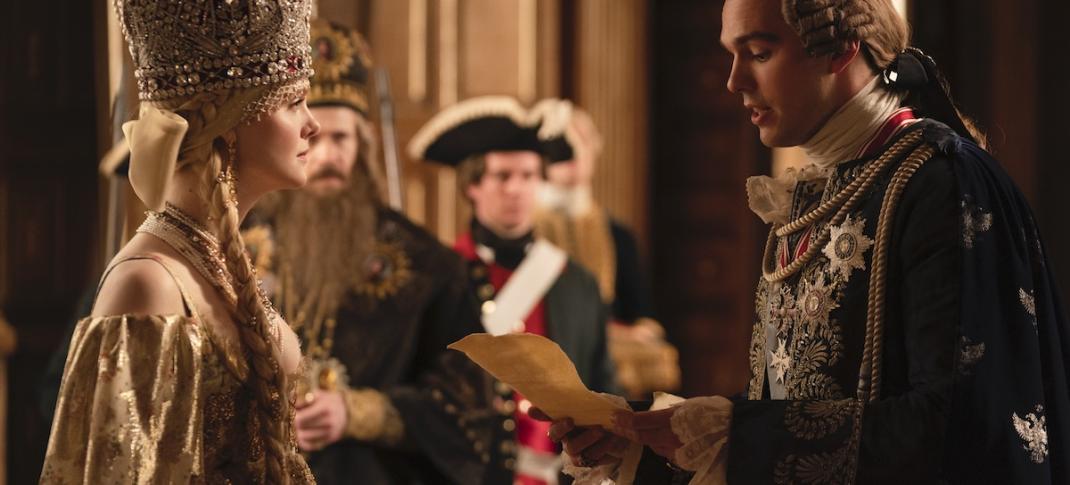 The first batch of images has been released from the highly anticipated second season of Hulu's period comedy-drama The Great and it looks like Catherine's rise to power is all but complete. 
A wildly entertaining if not exactly historically accurate take on the life of a young Catherine the Great, the Hulu series chronicles her journey from outsider to Empress, and eventually the longest-reigning female ruler in Russia's history. Season 1 saw Catherine and her supporters plotting a coup against her husband, Emperor Peter III, though the finale concluded without confirming whether or not she was successful. 
Given that one of these images features Catherine wearing coronation garb and sporting Russia's imperial crown, that question now seems to have been answered.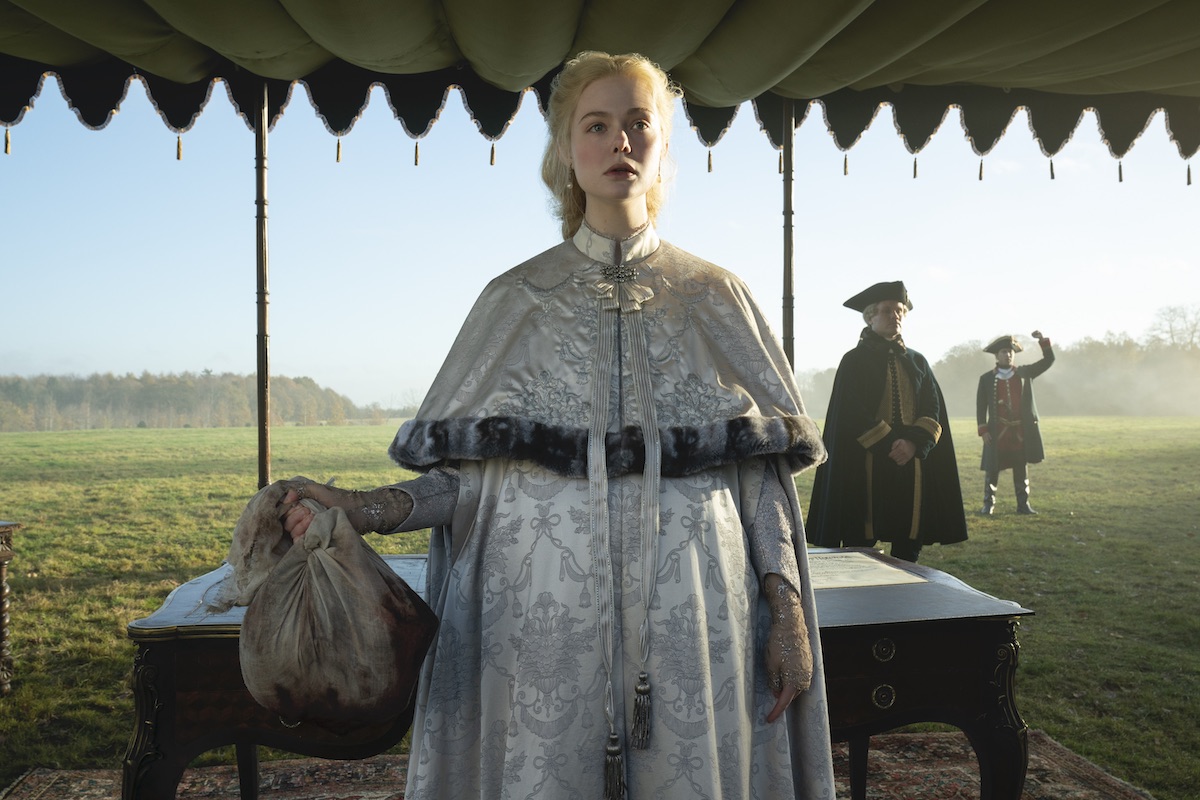 The ten-episode second season will premiere on Hulu on Friday, November 19.
Elle Fanning will return as Catherine in Season 2, alongside Nicholas Hoult, who plays Peter. Phoebe Fox will also be back as Catherine's maid, Marial. Adam Godley returns as Archbishop Archie, Gwilym Lee is Peter's BFF Grigor Dymov with Charity Wakefield as his wife, Georgina. Douglas Hodge returns as General Velementov, Sacha Dhawan as OG Catherine supporter Count Orlo, Bayo Gbadamosi as Arkady, and Belinda Bromilow as Aunt Elizabeth.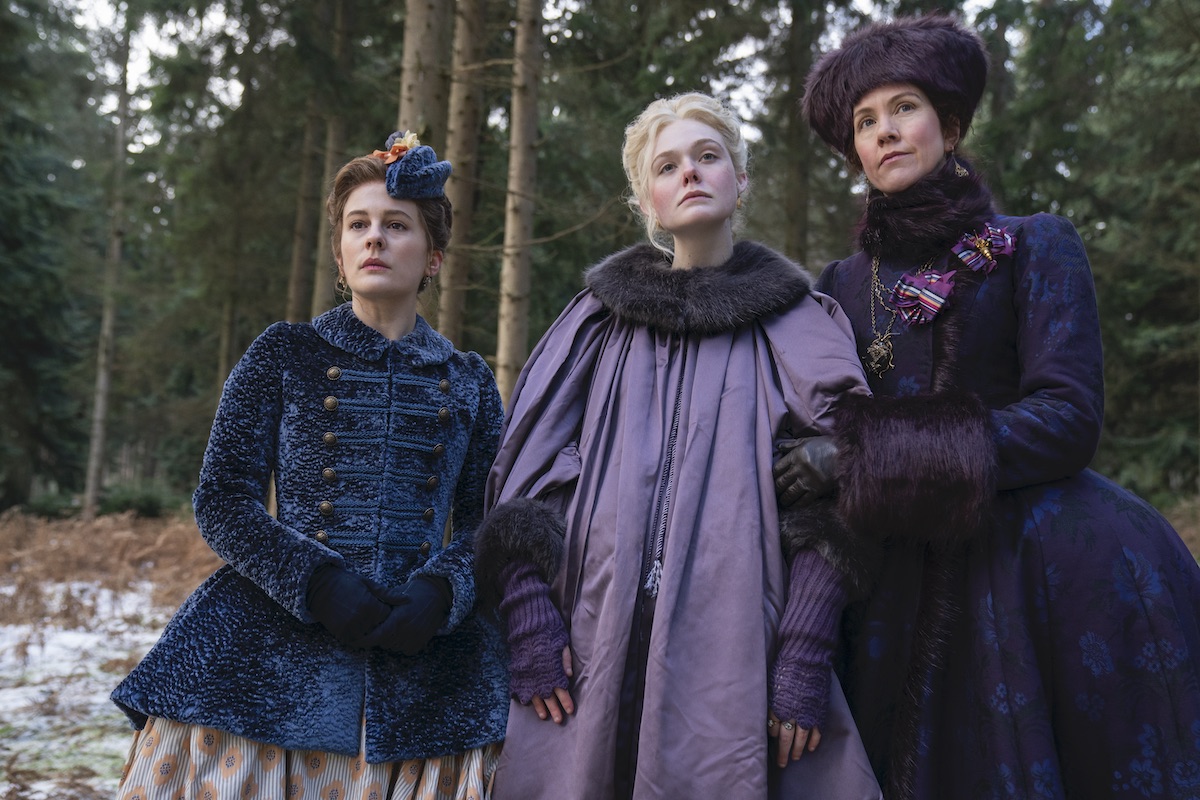 The synopsis describes the second season as follows. 
In season two of The Great, Catherine finally takes the Russian throne for her own—but if she thought coup-ing her husband was difficult, it's nothing compared to the realities of liberating a country that doesn't want to be. She'll battle her court, her team, even her own mother in a bid to bring the Enlightenment to Russia. Meanwhile, she'll also battle her heart as Peter slowly transitions from a much-hated husband to a prisoner? Ally? Lover? Ultimately, Catherine will learn that to change a country, you must let it change you, that there is a fine line between idealism and delusion, and that becoming "Great" will ask more of her than she could have imagined.
Creator Tony MacNamara indicates that Catherine's journey won't necessarily get any easier just because she's now the one in charge. 
"For Catherine, it was like that was the job, taking power," he told Entertainment Weekly. "And she didn't really focus on how she might use power or how hard it would be to exercise power, or what sort of country she'd be taking over... So it's really the next part of the journey of once you get power, what do you do with it?"
The images show also show a Catherine who is heavily pregnant, presumably with her son Paul, and a lot of conflicted-looking glances between the new Empress and the former Emperor. Given that, in real life, Peter was thrown into jail and died (or was murdered depending on who you believe) shortly after Catherine came to power, it's clear that The Great is going in a...let's just call it a slightly different direction.
But, since Fanning and Hoult have such fantastic chemistry - and the show's done such a great job making its Peter simultaneously loathsome and pitiful, this is the kind of historical revisionism that I can get behind. (Plus, it's not like the rest of the show is exactly keeping it real when it comes to facts - just look at Aunt Elizabeth, who should be Empress herself right now!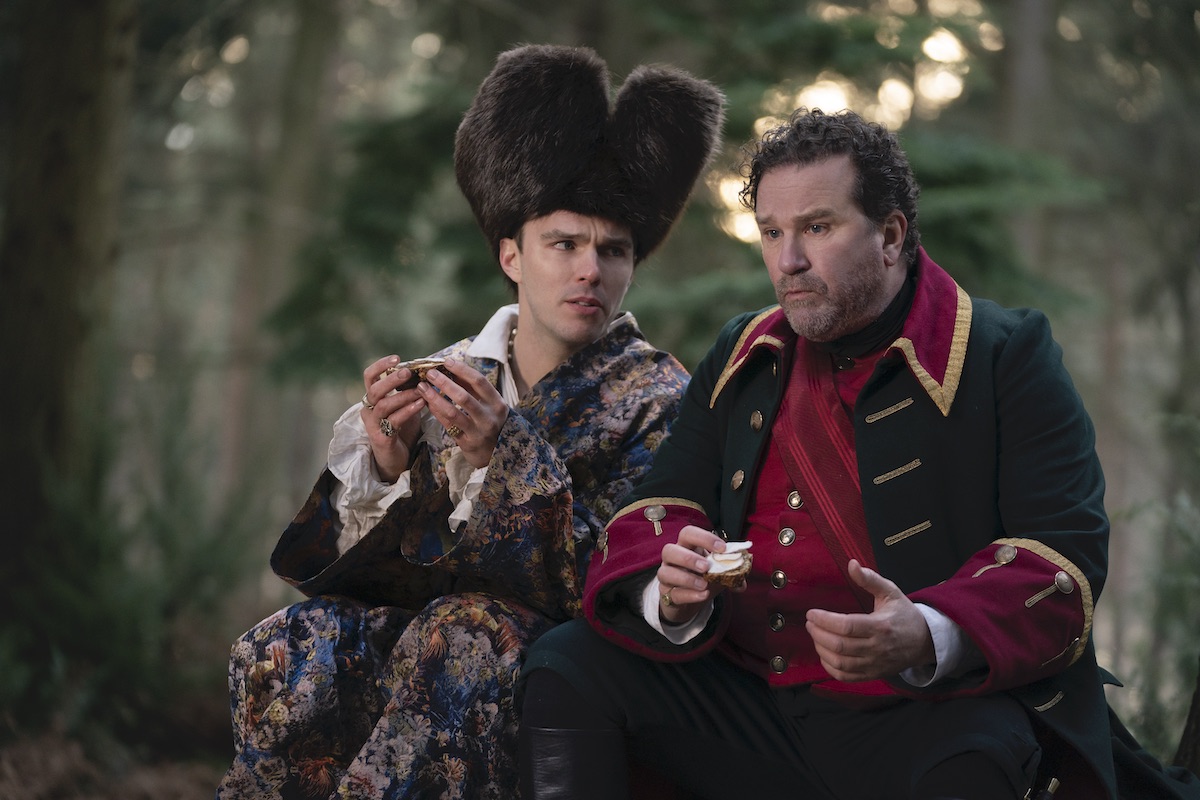 Sadly, the one thing these new Season 2 images don't show is a glimpse of highly anticipated guest star Gillian Anderson. The recent Emmy winner will play Catherine's mother, Johanna Elisabeth of Holstein-Gottorp, who will reportedly arrive in Russia on a mission to save her family's reputation.
Now, the real Johanna was banned from Russia when Catherine married and died well before she and Peter ever assumed the throne, I... have absolutely no idea how they're going to work her into the story. (She did have a rather scandalous affair with Count Ivan Betskoy, who plotted against then-Empress Aunt Elizabeth, but that might be a lot to set up in the two episodes during which she's slated to appear.)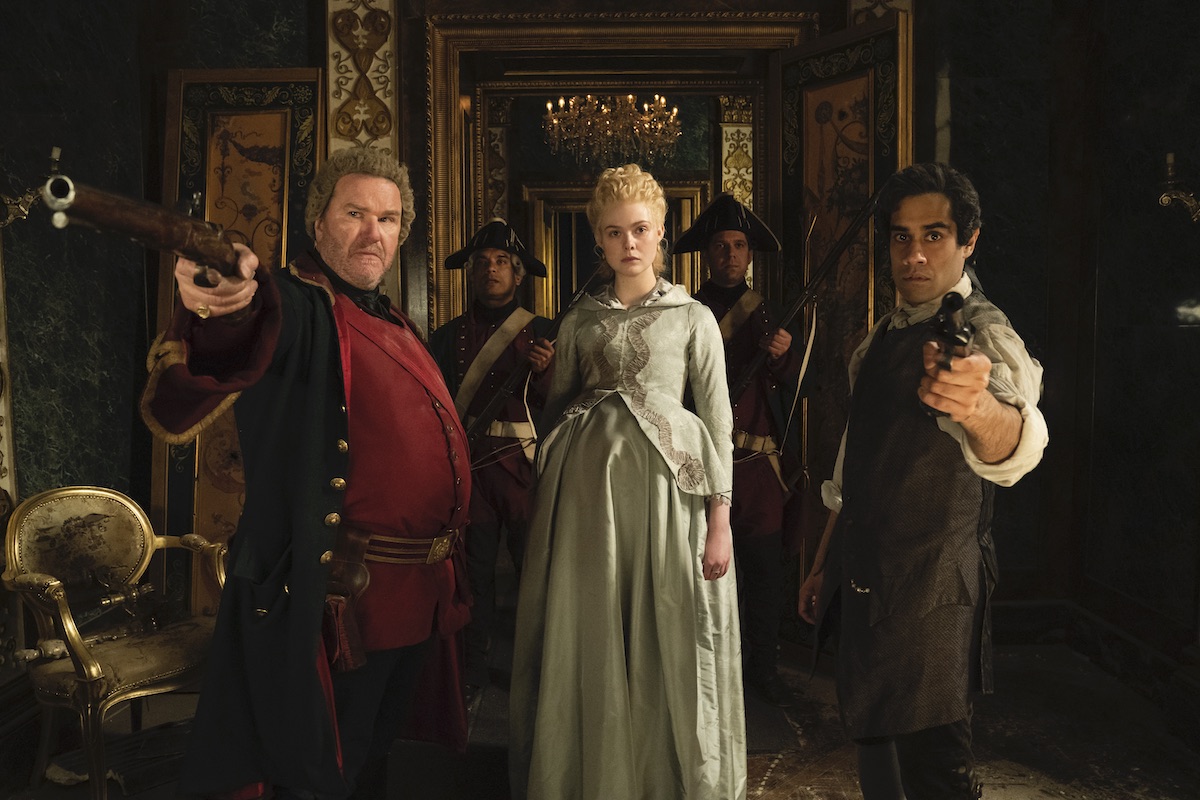 Are you looking forward to The Great's return? Let's discuss in the comments. 
---
By
for on September 29th, 2021
More to Love from Telly Visions