By
for on August 21st, 2013
Finally the First Trailer for 'Doc Martin' Series 6 is Here!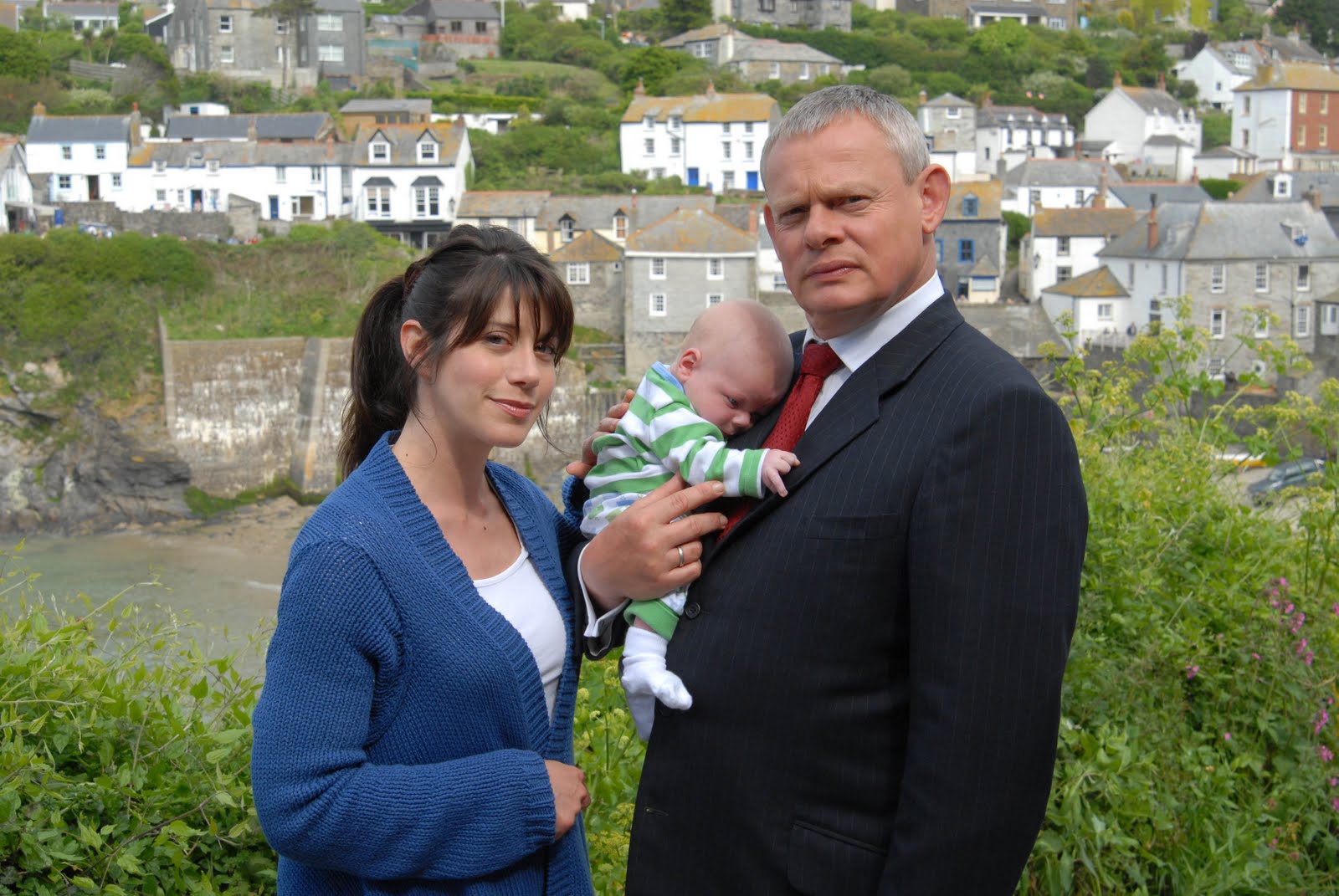 The wait is almost over – or, at the very least, we can see the light at the end of the tunnel! Yes, really, a first look trailer for Doc Martin Series 6 has been released – giving us our first new footage of Martin Ellingham and the wacky residents of Portwenn in well over a year. (Possibly over two years if we're counting on UK time? But let's not make ourselves feel worse, shall we?)
Stars Martin Clunes and Caroline Catz are both back, alongside Dame Eileen Atkins, Ian McNeice, John Marquez and more, as Martin and Louisa appear to be settling back into both raising a baby and working together. Oh, and maybe actually getting married finally.
At any rate, following the dramatic and difficult events of Series 5, it looks as though things have reverted a bit more to form in the new season – this trailer has the same kind of quirky, communal feel as Doc Martin's first couple of seasons and already seems an improvement in tone over Series 5. (It certainly seems to have found its charm again, at least!)
See for yourselves below. 
Series 6 will be comprised of eight new episodes, and is reported to be the comedy's final run. (Though that's yet to be confirmed by anyone official, so cross your fingers that maybe it's not true!)
"I'm thrilled to be going back to the beautiful North Cornish coast to shoot series six of Doc Martin," Clunes said when the new series was announced. "Our challenge this season will be to force Louisa and the doctor to live together with baby James, which as far as I can see has disaster written all over it…"
Doc Martin Series 6 is slated to air on ITV this Fall. No word yet on when we might see it air in the States, but odds are that public television will screen it at some point in early 2014.  
Thoughts? Who's excited to get back to Portwenn?
---
By
for on August 21st, 2013