By
for on December 10th, 2016
Final Episode Title of 'Sherlock' Season 4 Revealed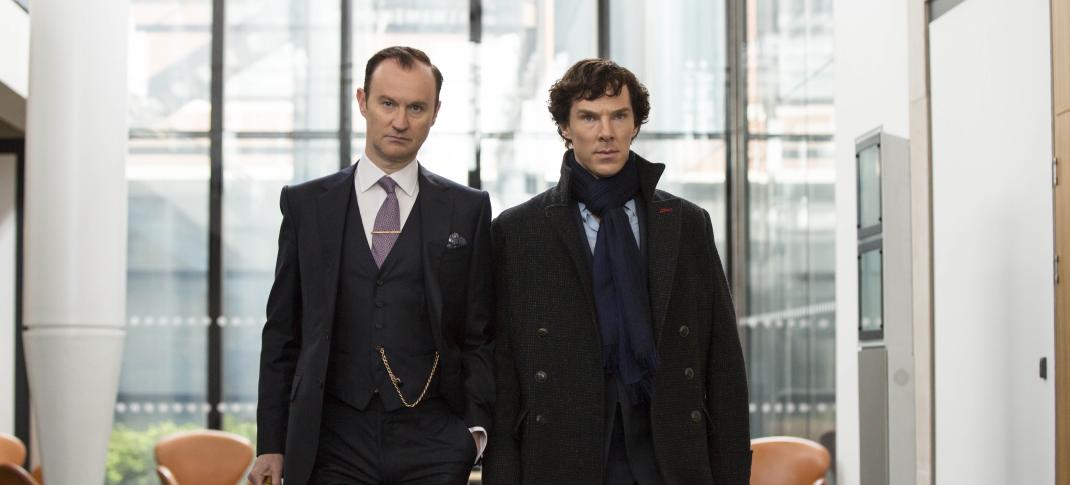 A brand new season of Sherlock is almost here, and we finally have one of the biggest pieces of information we're likely to get about it. The title of the third episode in Season 4 has been announced. The first two episode titles were revealeed back in September at the Sherlocked UK fan convention: "The Six Thatchers" and "The Lying Detective". And now we know the title of the season finale. It's "The Final Problem".
This is an interesting choice, for serveral reasons. Sherlock has already used pieces from the original Sir Arthur Conan Doyle story The Final Problem during previous episodes, most notably Season 2 finale "The Reichenbach Fall". (Conan Doyle's Final Problem is the story that originally killed off Holmes before he was resurrected due to public outcry.) Whether we're meant to take "The Final Problem" as a hint that we'll be revisiting the elements or themes of that particularly canon story further, is anyone's guess. There's also the fact that the title feels a bit... shall we say conclusive?  Or at the very least like some kind of ending? Rumors have been flying for a while that Season 4 of Sherlock will be an ending of sorts for the show. It seems unlikely that the series will end completely following this season - it's too big of a hit for everyone involved - but it seems like a fairly safe bet that it may be quite a long time before we see it back on our screens again. (Yes, maybe even longer than the two year waits we're already accustomed to. No one can say for sure yet.)
Here's the official word from the Sherlock Twitter handle. 
We can reveal that episode 3 of #Sherlock series 4 will be titled 'The Final Problem'. pic.twitter.com/YDNTBoxoSw

— Sherlock (@Sherlock221B) December 9, 2016
"The Six Thatchers" likely tracks to the original Conan Doyle story The Six Napoleons, a Lestrade-heavy story that involves a bunch of tiny busts of the diminuative French leader and the search for a missing pearl. (Will there be tiny busts of former Prime Minister Margaret Thatcher everywhere? That might be fun.) "The Lying Detective" seems like a pretty obvious update of The Dying Detective, a tale that features Holmes faking a terminal illness as part of a case. Conveniently enough, that's also the story that features the villainous Culverton Smith, a character that guest star Toby Jones has been confirmed as playing this season in promotional photos. 
Sherlock Season 4 will begin on January 1, 2017 in both the US and the UK. On a level of one to screaming incohernetly, how excited for new episodes are you? And do you have any theories about what "The Final Problem" is likely to be about? Hit us up in the comments and let's discuss. 
---
By
for on December 10th, 2016