By
for on September 27th, 2023
Everything British Coming to PBS Passport in October 2023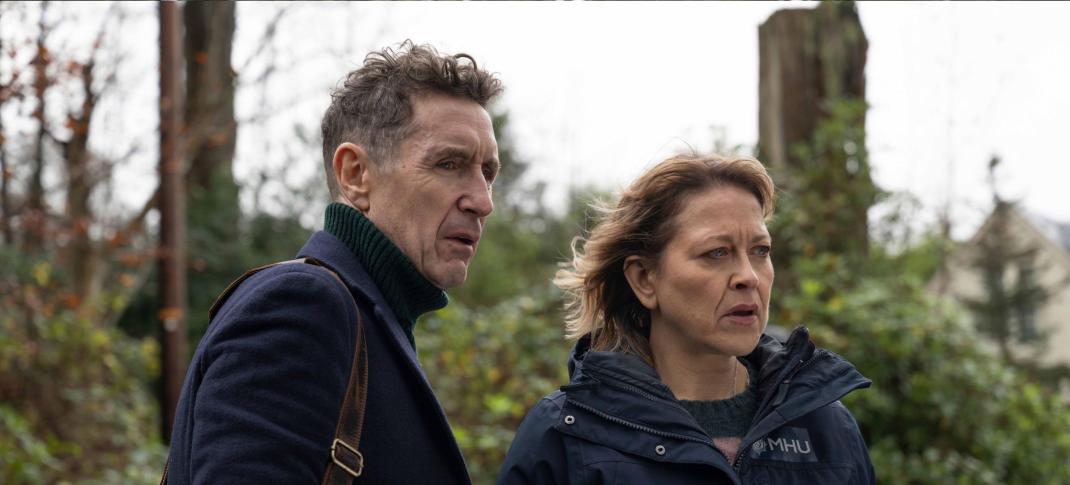 We've reached October, and the television season is in full swing here at PBS and on PBS Passport. Sunday nights are packed with British mysteries; Thursdays (for some local stations) have debuted the Canadian Midsomer Murders, while Walter Presents continues to experiment with airing some of its most popular offerings alongside it. All of these series will continue to stream on PBS Passport: the full seasons of Professor T Season 2, Unforgotten Season 5, and Van der Valk Season 3 will be available to members through October, along with all episodes of Midsomer Murders Season 22, the first time the show has ever streamed via public broadcasting's member benefit.
But this is just the first wave of shows. When Professor T Season 2, Unforgotten Season 5, and Van der Valk Season 3 conclude in the coming weeks, there's a new trio of Sunday night shows to follow, plus more Canadian goodness to come on Thursdays.
But the shows that hit the airwaves aren't the only things streaming on PBS Passport for October. (Though they are the ones you'll hear the most about on most local stations.) As always, PBS Passport members get exclusive access to other series and debuts, including brand new Walter Presents shows every week, and this month will have multiple debuts mid-month, bringing mysteries from France, the Netherlands, and Denmark, plus a historical drama period piece delayed from last spring.
'Carmen Curlers' Season 1
Originally slated to debut at the end of April 2023, Carmen Curlers Season 1 was delayed from the Walter Presents lineup after we went to press. Inspired by real events, the series focuses on entrepreneur Axel Byvang (Morten Hee Andersen), who recruits women from neighboring farms to produce electronic hair curlers. The period piece that focuses on the forging of modern Denmark was a smash hit in its home country; Season 2 will be out on Demark's DR network later this year, with Season 3 greenlit for 2025.
All episodes of Carmen Curlers Season 1 will arrive on Friday, October 6, 2023.
'Little Bird'/'Coming Home'
It's rare for a Ken Burns-related series to wind up on a Telly Visions listicle, but Little Bird and the accompanying documentary Coming Home aren't just any series. Part of the reckoning with the Canadian "Sixties Scoop," where Indigenous children were forcibly taken from their parents and adopted out into middle-class white families in some misguided effort to "give them better lives." Little Bird stars Darla Contois as Bezhig Little Bird, hunting for her birth family, dramatizing that story from the perspective of the Indigenous people who lived through it. Coming Home explores the real lives affected by the Sixties Scoop, as experienced through the series' creatives, crew, and advisors.
Little Bird and Coming Home are part of a slate of Indigenous programming inspired by Ken Burns' American Buffalo and arrive on PBS Passport on Thursday, October 12, 2023.
'Lord & Master' (Heer & Meester) Season 1
Wealthy orphans searching for their pasts are a staple of period pieces. Wealthy gentlemen playing detectives are a staple of mystery series. Leave it to the Netherlands to combine the two into Lord & Master (Heer & Meester). Valentijn Rixtus Bentinck (Daan Schuurmans) was lovingly raised by a Catholic priest in a boarding school, where he received an exemplary education and a sizable inheritance. Now a private detective and charming eccentric, he has a talent for unraveling mysteries – except for the mystery of his own past.
The series ran two seasons of ten episodes each from 2014-2016; the first season lands on PBS Passport on Friday, October 13, 2023.
'Hotel Portofino' Season 2
As the second season of Eagle Eye Drama's English remake of Professor T ends, the second season of its first original drama arrives to take over the slot. Hotel Portofino returns to the titular location for the summer of 1927 as Bella Ainsworth (Natascha McElhone) is still devoting all her energy into making it a success with her new gentleman friend, while her children's lives collapse and her husband inconveniently returns. Between the messy private lives of her and an imminent visit from a travel guide that could make or break the hotel's future, Bella has her work cut out to keep all the plates spinning.
All six episodes of Hotel Portofino Season 2 arrive on PBS Passport on Sunday, October 15, 2023.
Stream Now
Little Bird
Follow the story of Bezhig Little Bird to uncover the hidden truth of her past.
Image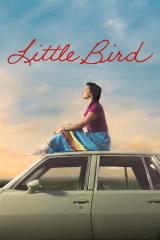 After a deeply inconvenient pandemic-induced delay of three and a half years, the BBC-Masterpiece World War II series World on Fire finally returns to PBS for Season 2. The delay means it lost several high-profile key cast members, including Sean Bean and Helen Hunt, but the war marches on, and Lesley Manville will do her damnedest to make sure the show is still worth watching without them. 
All six episodes of World on Fire Season 2 will debut on PBS Passport on Sunday, October 15, 2023.
Stream Now
Hotel Portofino
Step into the 1920s at the Italian Riviera for drama and mystery in the aftermath of WWI.
Image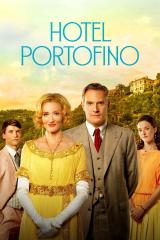 Unforgotten is getting on just fine without Nicola Walker, and Nicola Walker is getting on just fine without Unforgotten. Instead, she's starring in her new show, Annika, where Walker gets to play a more literary, less uptight detective and gets to date a therapist played by Paul McGann (Hottest McGann). Annika Season 2 will debut as soon as Unforgotten Season 5 wraps up, with six new mysteries of the week and perhaps a bit of needed confessional about who Morgan's father is, at least to the man himself. 
All six episodes of Annika Season 2 arrive on PBS Passport on Sunday, October 15, 2023.
'The Mystery of Manon' (Jugée Coupable)
The title The Mystery of Manon is a bit misleading, as Walter Presents radically altered the name of this limited miniseries for British and American audiences from the original French title Jugée Coupable (literally Found Guilty). Garance Thénault (Nina, Profileage) plays Lola Brémond, who discovers that her biological mother was savagely raped and killed 25 years previous, when she was only a newborn. As Lola hunts down her mother's killer, she finds herself on a journey towards the origin of a dark family secret. 
All six episodes of The Mystery of Manon arrive on PBS Passport on Friday, October 20, 2023.
Stream Now
Annika
Nicola Walker (Unforgotten) stars as DI Annika Strandhed who juggles cases and a daughter.
Image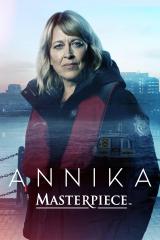 The only non-mystery series other than Carmen Curlers from Walter Presents this month is the four-part Danish miniseries Finding Home (Håbet), a nineteenth-century story about an orphan girl determined to find her father who has been lost at sea. Fifteen-year-old Marie's father is a sailor, lost for three years and presumed dead by all but her. When her younger siblings are adopted, Marie disguises herself and signs on as a deckboy on the ship they are boarding to avoid being left alone. Can she find her father and reunite her family?
All four episodes of Finding Home arrive on PBS Passport on Friday, October 20, 2023.
'Back to the Island' ('L'isola di Pietro') Season 1
Listen, y'all, and I say this quietly, at the end of the list, where most of you won't have read all the way anyway, and half of y'all never clicked to begin with. But sometimes I wish I could show you just how much detective work goes into making these lists, especially when all you're given is a painfully generic title like Back to the Island, and there's no synopsis, no actors, no language, no episode count (or length), not even the year it was released. Of course, this show was never called "Back to the Island," either in its home country or the UK; Walter Presents has nothing under that name. It actually took an accidentally right answer in a generative AI blurb when I googled the Apple TV synopsis of an episode to give me a single supporting actress that led me to IMDb and the real title, the three-season Italian series L'isola di Pietro.
The series ran from 2017-2019 on Canale 5; the blurb on Apple, which I assume is the same for PBS Passport, matches the plot description for Season 1, which ran six episodes and will arrive on Friday, October 27, 2023.
You're welcome.
Stream Now
World On Fire
Emotionally gripping World War II drama World on Fire premieres on Sunday, April 5, 2020.
Image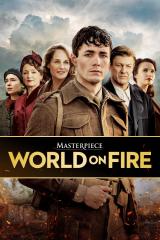 ---
By
for on September 27th, 2023
More to Love from Telly Visions