By
for on June 20th, 2019
Everyone Looks Incredible in These New 'Downton Abbey' Movie Posters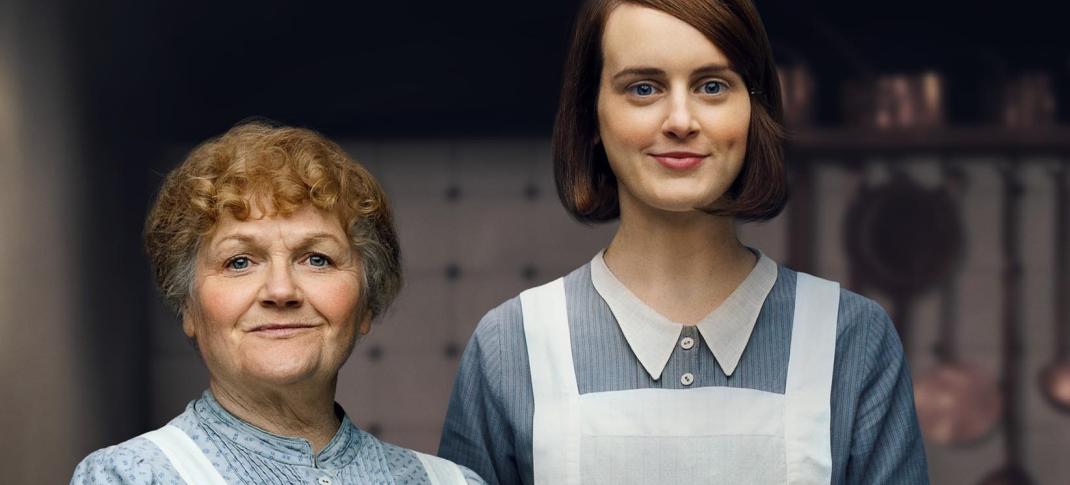 Thank goodness for Downton Abbey.
In a world that can often feel like it's gone mad from general awfulness, the cast of everyone's favorite period drama can always be counted upon to look amazing in promotional materials. And, thankfully, we've got some more of them, as a whole new set of character photos have dropped in advance of the highly anticipated feature film's September release.
The previous round of character posters only featured four cast members, and each image was artfully minimalist, with each not even showing a full face. (Though it was terribly easy to guess who was who.)
This time, no such vagaries are necessary. Sixteen characters appear across this set of posters, paired off in ways that make sense for their storylines. Everyone is fully visible, stunningly attired in their late 1920s fashions and pretty much look like models. (Even Daisy has a stylish new hairdo! Get it, girl!)
It's hard to explain the sort of swoony emotion that comes along with seeing all our favorite characters done up like this again. But,     if you're a Downton fan, you probably know what I mean already. (I got emotional when the trailer came out too, don't judge me.)
The most striking image of the bunch is Maggie Smith and Michelle Dockery's poster, which features our first real look at the Dowager Countess (that dress!), as well as Mary's fabulously on-point new hairstyle.
And Matthew Goode certainly looks great opposite Allen Leech, a fitting pairing since we know that the two men were going into business together at the end of Season 6.
As for the story of the film itself, we know it will be set in 1927, just a few short years after the series' television finale. The plot itself  – at least what we know of it – sounds pretty straightforward. King George V and his wife Queen Mary plan a royal visit to Downton, and Mary and the rest of the family must get the Crawley estate ready to receive them, even though the great house appears to be on something of an austerity budget these days.
As you can see from these posters, the entire main cast – save Lily James, whose Lady Rose went off to America with her new husband – is back. But there will also be new faces set to join the cast, including the great Imelda Staunton, Simon Jones, David Haig and more.
Of course, we don't exactly know who any of these folks are playing yet. But isn't that half the fun?
At least this smashing shot of Edith is enough to make up for her dismal placing on the actual theatrical one-sheet, yeah?
The Downton Abbey movie will hit theaters on September 20 here in the U.S., a week after its premiere in the U.K.
Are you excited to see the Crawley family again? What do you hope will happen in this feature film? Let's discuss in the comments.
---
By
for on June 20th, 2019
More to Love from Telly Visions