By
for on May 4th, 2022
'Endeavour' Season 8 To Premiere Before 'Grantchester' Season 7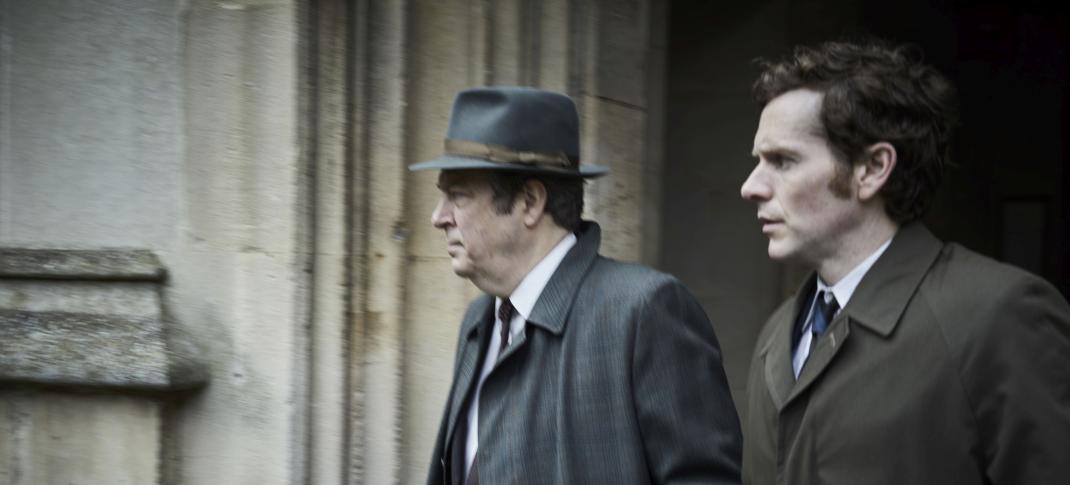 It's been almost two years since Endeavour Season 7 aired on PBS in August 2020. The three-episode season brought the long-running series into 1970 and was a welcome return to the shorter format of the show after the Season 6 six-episode banner season. Unfortunately, it would be a while before the series got back behind the camera to film Season 8, with the Hollywood shutdown and U.K. lockdowns keeping it from filming until well into 2021. While other spring and summer favorites, like Grantchester, Unforgotten, and others, managed to find their way to air on PBS in the late summer and fall, Endeavour languished off-air all year.
The good news is that Season 8 now has a release date, set to arrive in June alongside the new period drama Hotel Portofino. Since Endeavour first came over in 2012 and Grantchester followed in 2015, the two series have switched off, which led the summer mystery block on PBS, with Endeavour Season 3 leading into Grantchester Season 2, and then Grantchester Season 3 leading into Endeavour Season 4 the following year. Endeavour Season 7 followed Grantchester in 2020, but for the return of Season 8, it seems the series will premiere first. (Grantchester does not have an official release date as yet for 2022.)
As for what fans can expect for Endeavour's return, the show will move fully into the 1970s, with the new set of three episodes covering 1971 and the fallout from Morse's Italian adventure. Though Thursday stepped up and rescued his younger colleague from Ludo's revenge for Morse sleeping with his wife Violetta, shooting him in Venice, and dumping him in the river, their relationship hasn't actually been repaired. As the new year plays out, instead of finding their way back to each other, Thursday and Morse will continue their snippy behavior while Morse slides further into the bottom of a bottle.
Here's the Season 8 synopsis:
After Violetta's tragic death at the end of Season 7, Endeavour has spiraled deeper and deeper, struggling with the loss, guilt, and love weighing heavy on his heart and mind. But crime doesn't stop for heartache, and the trouble in Oxford is bigger than ever. As tensions rise outside and inside the team, Endeavour and Thursday find themselves continually at odds. The question is, will their relationship withstand the strain?
Shaun Evans and Roger Allam return for Season 8 as DS Endeavour Morse and DI Fred Thursday, with their usual co-stars in tow. That includes Anton Lesser (Wolf Hall) as PCS Reginald Bright, Sean Rigby (Gunpowder) as DS Jim Strange, James Bradshaw (Primeval) as pathologist Dr. Max DeBryn, Abigail Thaw (I Want My Wife Back) as journalist Dorothea Frazil, Caroline O'Neill (Last Tango In Halifax) as Fred Thursday's wife Winifred, and Sara Vickers (Watchmen) returning as Fred's daughter and Morse's BFF, Joan.
Endeavour Season 8 will premiere on Sunday, June 19, 2022, at 9 p.m. ET on most PBS stations, and all three episodes will stream on PBS Passport starting the same day. As always, check your local listings.
---
By
for on May 4th, 2022
More to Love from Telly Visions