By
for on May 22nd, 2020
'Endeavour' Season 7 to Premiere on Masterpiece in August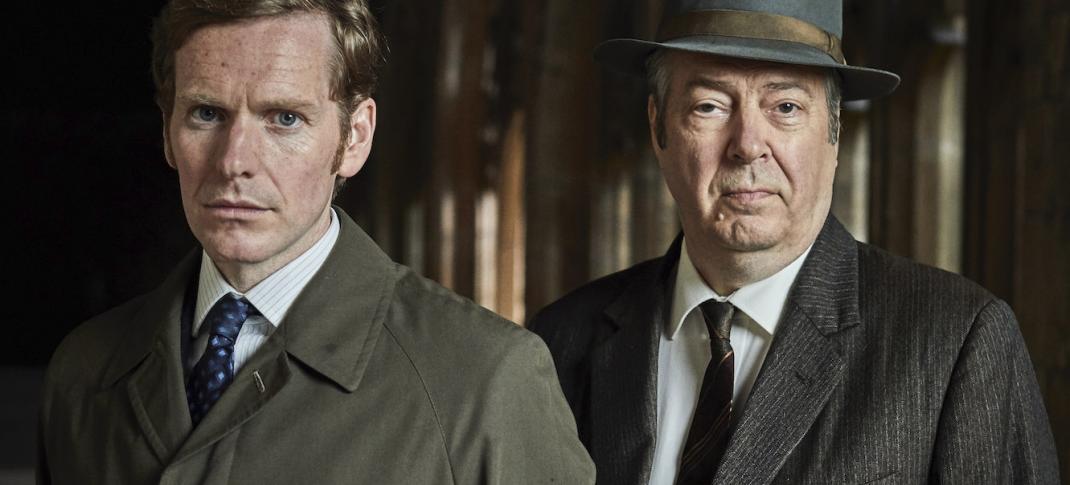 Popular Inspector Morse prequel series Endeavour will indeed return for its seventh season this summer, albeit a little bit later than it has in the past. 
Fans in the U.S. have largely gotten accustomed to seeing Endeavour hit our screens in June, as a kick off of sorts to the new season of Masterpiece Mystery programming. This year, Grantchester is taking that slot, and its fifth season will begin on June 14. Consequently, the young Morse prequel will slide a few months down the calendar. 
Endeavour Season 7 will officially begin on Sunday, August 9. And it's slightly shifted premiere date isn't the only thing changing this season.
Where Season 5 of the series featured six feature-length installments, Season 6 returned to the show's more traditional four-episode format. Unfortunately, Season 7 will have just three episodes, entited "Oracle," "Raga," and "Zenana". (Plus side? The show's already been renewed for Season 8, so this isn't the end of things, even if it's probably considerably less story than fans would like.)
Set in 1970, this season of Endeavour sees Morse established in the station that will ultimately become home to his character in the Inspector Morse series, and facing a time of turbulent political and social change. This is the year in which the Beatles broke up, when the age of majority was reduced to 18, and when a pair of children went missing in the woods near Waltham Abbey. There's certainly plenty of real life emotion and news for Endeavour's stories to draw from. 
Star Shaun Evans is back as the young detective, and once again returns to the director's chair for the season's first installment. In it, a body is discovered in Oxford on New Year's Day, and the only clue is the whistling heard by a witness.
The official press release describes the season as follows.
The new trilogy of films mark Endeavour and his colleagues entering a new decade and era of change. Opening on New Year's Eve 1970, normal order has been resumed, and the team reunited at Castle Gate CID, with Chief Superintendent Bright back in charge. However, the events of the past year have left their mark, and the new series will see old friendships challenged and new relationships blossom. 

In the dawn of women's liberation, social progression and scientific growth, the 1970s begin for Oxford's finest with the discovery of a body at the canal towpath on New Year's Day. With the only clue in the investigation a witness who heard whistling on the night of the crime, the team have their work cut out to uncover their culprit.
Are you looking forward to more Endeavour? What do you hope to see in Season 7? Let's discuss in the comments.
---
By
for on May 22nd, 2020
More to Love from Telly Visions