By
for on December 4th, 2022
The 'Empire of Light' Trailer Gives Olivia Colman A Theatrical Romance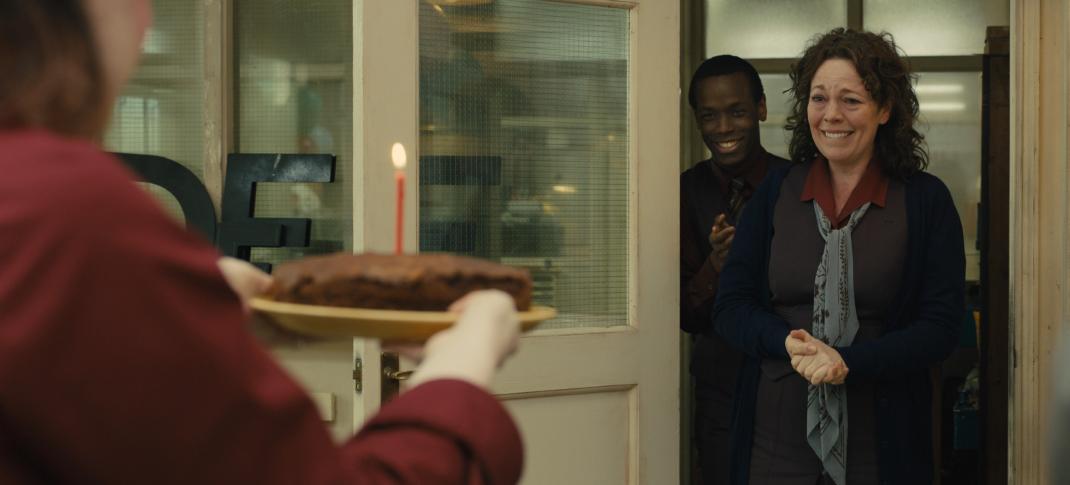 There is a small coterie of directors who can set their next projects and have the production studios come to compete. Sir Samuel Mendes, CBE, happens to be one of them, ever since making his name on the Oscar powerhouse film American Beauty in 1999. That the film has not aged well is of no consequence, as since then, Mendes has made a few that did stand the test of time (at least so far), including Road to Perdition, Skyfall, and 1917. So when he announced his next project would be his most personal Empire of Light, a love letter to cinemas starring Olivia Colman (The Favourite), the competition was on, with Searchlight Pictures coming out on top.
The movie pulled a who's who of a cast, with everyone from Colin Firth to Toby Jones joining the film's cast and Michael Ward (Top Boy) as Colman's co-lead. Even Trent Reznor and Atticus Ross came aboard to compose the film's score. These are the hallmarks of films shortlisted for the Oscar campaign trail, even before a single shot has been filmed. 
The trailer for the movie, which already debuted on the film festival circuit in London last month, certainly looks like the sort of Oscar contender one might expect. However, our film critic, Rory Doherty, saw the film at the LFF premiere and was utterly unimpressed. Not that anyone over at the Academy Awards listens to us, but one should take this very well-cut trailer with a large grain of salt.
Here's the film's synopsis:
Empire of Light is set in and around a faded old cinema in an English coastal town in the early 1980s. Its protagonists are Hilary, a cinema manager struggling with her mental health, and Stephen, a new employee who longs to escape this provincial town where he faces daily adversity. Both Hilary and Stephen find a sense of belonging through their unlikely and tender relationship and come to experience the healing power of music, cinema, and community.
Colman plays Hilary, and Ward co-stars as Stephen, her eventual beau. Firth plays Mr. Ellis, the theater's owner, while Jones is the theater's cranky projectionist. The rest of the cast includes Tom Brooke (The Crown), Tanya Moodie (Ten Percent), Hannah Onslow (Ridley Road), Crystal Clarke (Sanditon), Monica Dolan (The Thief, His Wife, and the Canoe), Sara Stewart (Unforgotten), Ron Cook (The Salisbury Poisonings), and Justin Edwards (The Thick of It).
Empire of Light will debut in theaters in the U.S. on December 9, 2022, and go into wide release in the U.K. in January 2023.
---
By
for on December 4th, 2022