By
for on July 25th, 2021
'Doctor Who' Season 13 Trailer Promises A Return Later This Year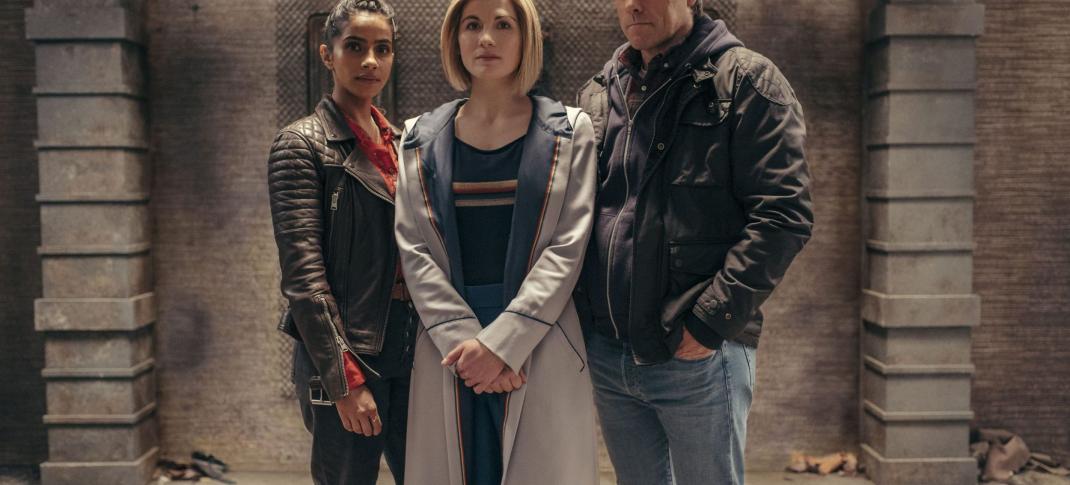 Doctor Who Season 13 has been beset by delays ever since the coronavirus pandemic shut down the TV industry in March of 2020, not long after Season 12 ended. Since the New Year's Special, "Revolution Of The Daleks," which aired in January 2021, we've seen neither hide nor hair of the Doctor (Jodie Whittaker) or her now-reduced-to-Yaz fam. There've been promises of a new companion in actor John Bishop, who plays Dan Lewis, but otherwise little to go on as filming has happened in stops and starts in the U.K.
Doctor Who has made a point of presenting at San Diego Comic-Con for several years now, and the final day of this year's virtual edition promised a major panel event with news of the new season. SDCC also hyped the panel would also introduce a special guest star joining Bishop and Mandip Gill's Yaz as a significant figure in the Doctor's life. But despite rumors of everyone who might appear ran rampant, from David Tennent's Tenth Doctor to the new actor playing the eventual Fourteenth Doctor, it turned out the guest was not quite what people expected. Instead, Game of Thrones actor and DJ Jacob Anderson, who most fans will remember as Greyworm, turned up.
Anderson couldn't tell fans much about his new character, Vinder, other than he has his own spaceship. Most of the cast couldn't say much of anything about the new season. But showrunner Chris Chibnall did explain that the new season will be different from what fans usually encounter and offered up a trailer so fans could see their first glimpse of the show's return.
The big news that Chibnall shared was that, partly due to filming under pandemic conditions, the series opted to forego the traditional monster-of-the-week format. For the first time since its debut in 1963, Doctor Who will go fully serialized, with a single story arc spread across the show's shortened episode count. That partly explains Anderson's prominent role this year, along with a promised several other well-known names who will recur over multiple episodes. Rather than bringing in notable guests for one-shots, the show has opted to bring in a roster of people to live in the bubble for the duration.
Doctor Who has attempted to be semi-serialized before, but only in the Classic Who series. Fans will point to the Fourth Doctor's "The Key To Time" arc, which popped up regularly over several episodes in Season 16, or Colin Baker's "The Trial of a Time Lord" in Season 23. But neither of those were deliberately designed to fill an entire season at the time and in the latter's case, it was part of the show's death knell. Former showrunner Steven Moffat did give Season 9 something of a loose arc with Maisie Williams' Me character, but it too wasn't a single story encompassing all episodes.
As for a premiere date, the Doctor Who panel did not give a specific return, only promising that fans would not have to wait until New Year's for their next dose.
Doctor Who will return in 2021. Doctor Who Seasons 1-12 is streaming on HBO Max. Fans can find all Classic Who episodes on BritBox.
---
By
for on July 25th, 2021
More to Love from Telly Visions