By
for on January 3rd, 2021
Comedian John Bishop to Join 'Doctor Who' in Season 13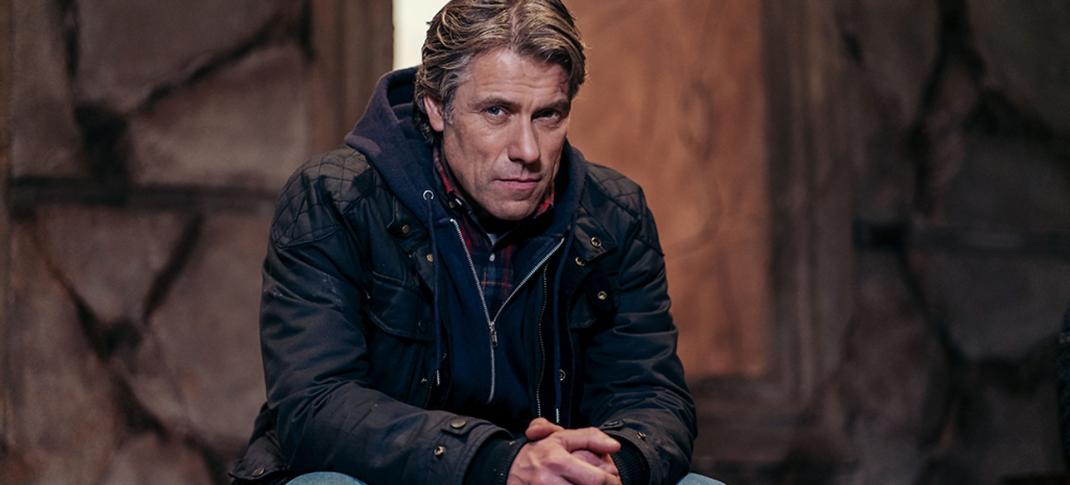 Following the events in Doctor Who New Year's special "Revolution of the Daleks," we all knew changes were headed our way in the next season of the show.
Stars Tosin Cole and Bradley Walsh exited the TARDIS, to make a life for themselves on Earth - and maybe help save the world a little bit in their spare time. Many of us hoped that their departure meant Mandip Gill's Yaz might take center stage at last. (The show has struggled with what to do with her character over the past few seasons and making her a solo companion would at last force the show to give her something like a narrative arc of her own.) Alas, that is not to be, and a second companion will join the TARDIS when Doctor Who returns for Season 13. 
Actor and comedian John Bishop has been announced as new companion Dan. As he becomes embroiled in the Doctor's adventures, Dan will quickly learn there's more to the Universe(s) than he could ever believe. Traveling through space and time alongside the Doctor and Yaz, he'll face evil alien races beyond his wildest nightmares.
(The more petty-minded among us - cough cough yours truly cough - might wonder if the show simply couldn't stomach the thought of a TARDIS full of nothing but women, but I will do my best to squash that urge and welcome Dan with an open heart. After all, I wasn't a believer when Walsh's casting was announced either, and Graham turned out to be one of my favorite things about this current era.)
Bishop himself certainly sounds thrilled with the news. 
"If I could tell my younger self that one day I would be asked to step on board the TARDIS, I would never have believed it," he said in a statement. "It's an absolute dream come true to be joining Doctor Who and I couldn't wish for better company than Jodie and Mandip."
Apparently, his casting has been in the works for some time, and the character was specifically written with him for a while.
"It's time for the next chapter of Doctor Who, and it starts with a man called Dan," said showrunner Chris Chibnall. "Oh, we've had to keep this one secret for a long, long time. Our conversations started with John even before the pandemic hit. The character of Dan was built for him, and it's a joy to have him aboard the TARDIS."
Dan won't join the show properly until Season 13, but the new character popped up at the end of "Resolution of the Daleks" during a post-credits sequence. We don't know anything about the character, beyond the fact that he appears to have working-class roots. 
Production on Season 13 began in November, and the BBC seems confident the show will return in late 2021 even with its coronavirus pandemic-related delays and sadly shortened episode count. (The next season will clock in at just eight episodes, rather than the usual ten that has been standard for Chibnall's run.) Whether that means we'll see the full Season 13 arrive next year, or another festive special isn't clear, but let's cross our fingers for the best, shall we?
What do you think of John Bishop joining the TARDIS team? Did Thirteen need a new companion or would it have been better to give Yaz the spotlight on her own? Let's discuss in the comments.
---
By
for on January 3rd, 2021
More to Love from Telly Visions