By
for on December 28th, 2021
The 'Doctor Who' New Year's Special Trailer Is Stuck In A Time Loop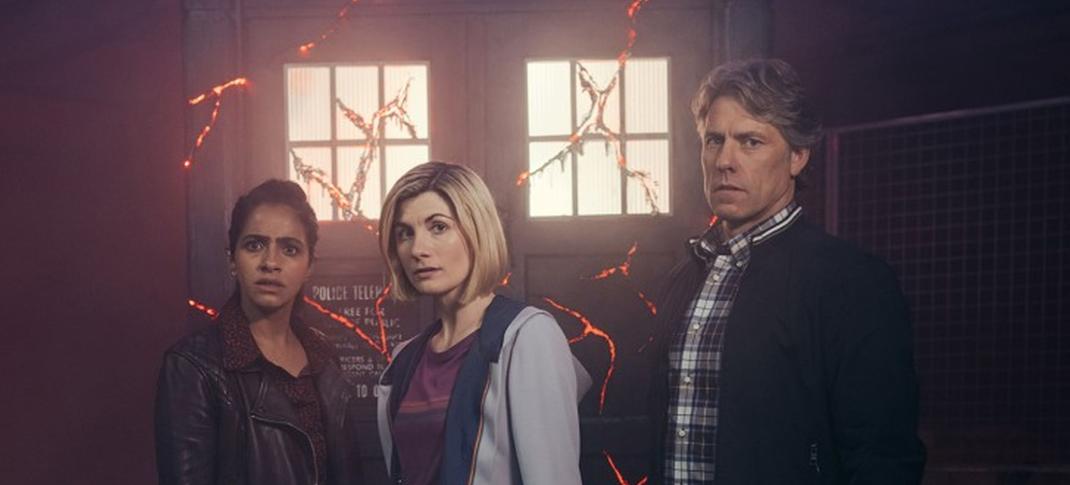 In its final season with Jodie Whittaker as the 13th Doctor, Doctor Who has gone downright experimental. Season 13, known as Doctor Who: Flux, may have wound up a wild failure, but so are many experiments run on long-running series like this, and one cannot blame them for trying. With the actress leaving the role at the end of 2022, the show will now move into a series of one-off specials, not unlike David Tennant's final episodes as the 10th Doctor in 2009. First out of the gate is the New Year's Special, which looks to be something of its own experiment, or at least it is in the marketing.
Since showrunner Chris Chibnall took over, the Christmas specials have migrated to New Year's Specials. It was not a terrible choice, as the showrunner before him, Steve Moffat, had gone wholly Christmas with them. Moving the date served as a way to de-holiday the specials and try something new. And as fans have noted, not all the New Years specials have even been stand-alone adventures; the "special" for Jan. 1, 2020, was, in actuality, the first half of a two-part premiere for Season 12, where the second half ran on the following Sunday three days later.
But the New Year's Special for 2022 will be a one-off involving Daleks, much like Chibnall's 2019 special did. And if you're feeling a little deja vu in watching the trailer, it's not you. However, this is not a throwback to that 2019 adventure, but a brand new one, which just happens to keep happening over and over and over. 
....just like the trailer does.
Here is the synopsis for the episode:
The episode features Sarah, who owns and runs ELF storage, while Nick is a customer who visits every year on New Year's Eve. This year, they will have to join the Doctor, Yaz, and Dan, in their fight against the Daleks. They are trapped in ELF storage and get stuck in a time loop from which there is seemingly no escape – but the Doctor always finds a way... doesn't she?
Maybe the Doctor will have to find a way and is stuck in a time loop until she does? It's Groundhog Day all over again. Whittaker is once again joined by companions Mandip Gill as Yaz and John Bishop as Dan. Guest stars for this New Year's Day Special include Aisling Bea (This Way Up), Adjani Salmon (Dreaming Whilst Black), and Pauline McLynn (Last Night In Soho). Bea plays Sarah, the owner of ELF storage, while Salmon plays her love interest, Nick. McLynn's role has not been revealed, but we can always hope for a Russian Doll-type part where the character dies creatively every few minutes.
The Doctor Who 2022 New Year's Day Special premieres Saturday, Jan. 1, 2022, at 6:25 p.m. BT on BBC One and at 8 p.m. ET on BBC America. The special will then move to streaming on HBO Max and AMC+ here in the states.
---
By
for on December 28th, 2021
More to Love from Telly Visions