By
for on September 24th, 2020
'Doctor Who' Alum Peter Davison Joins 'Call the Midwife' for Christmas Special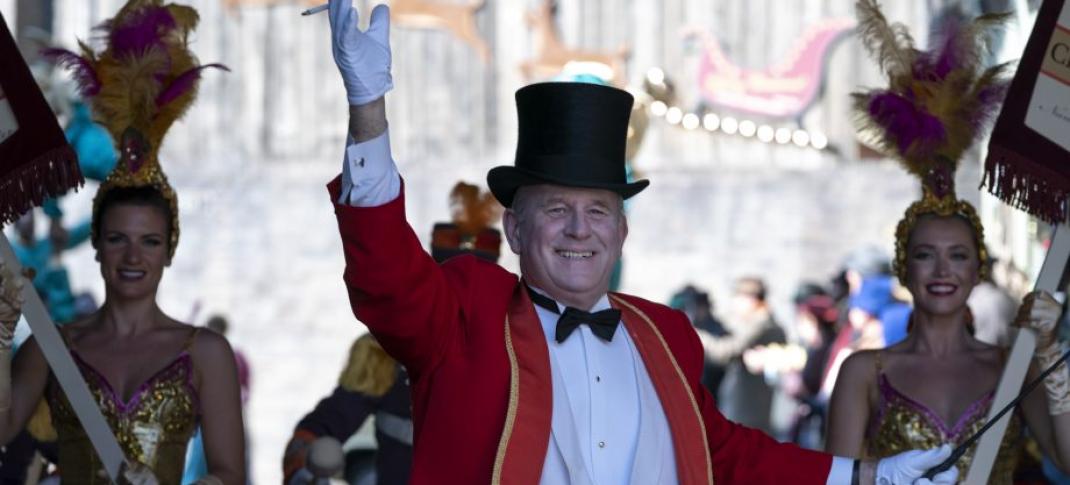 The Fifth Doctor is heading to Poplar for the holiday season - former Doctor Who star Peter Davison will be appearing in this year's Call the Midwife Christmas special.
According to the series' official Facebook page, Davison will be playing Mr. Percival, the ringmaster of Percival's Circus, a traveling group that arrives in the East End neighborhood of Poplar just in time for the festive season. 
This year's feature-length holiday installment will take place in December of 1965, and though everyone at Nonnatus House is looking forward to traditional celebrations with all the trimmings, nothing goes quite to plan. Sister Monica Joan is rushed to the hospital, and Trixie is incensed to receive a subscription to a Marriage Bureau as a Christmas gift.
Meanwhile, a surprise reunion for Shelagh involves her in a deeply moving birth, and the circus arrives in Poplar, bringing new friendships, new experiences, and an exciting adventure for Nurse Crane. (Spoiler alert: I already hope Nurse Crane and Peter Davison's character hit it off, just saying.)
Like pretty much every other production, filming on Call the Midwife has halted earlier this year thanks to the coronavirus pandemic that swept across the world. Happily, shooting on the holiday installment and upcoming tenth season resumed in mid-August, with a detailed plan in place to protect everyone involved. (Just look at these masks!)
NEWS!! Filming commences on the #CallTheMidwife Christmas Special and tenth series!!

FULL STORY HERE: https://t.co/YBom4OcqAw pic.twitter.com/7qE7emoJ0R

— Call the Midwife (@CallTheMidwife1) August 18, 2020
"Everyone is overjoyed to be whisking the dust sheets off Nonnatus House and getting back to filming after lockdown," creator Heidi Thomas said in a statement. 
"It is a particular thrill to be able to deliver the Christmas Special on time, just as we promised at the start of the pandemic. We are very much a family at Call The Midwife, and like families everywhere, we have missed each other. We will now be putting more love and energy into our work than ever and can't wait to share Series 10 with our fantastic, loyal audience."
The Call the Midwife holiday special will air on Christmas Day in the U.K. - and likely the U.S. as well, as PBS has done for the past few years. 
Are you looking forward to more Call the Midwife? Let's discuss in the comments. 
---
By
for on September 24th, 2020