By
for on February 7th, 2017
'Doc Martin' Will End After Two More Seasons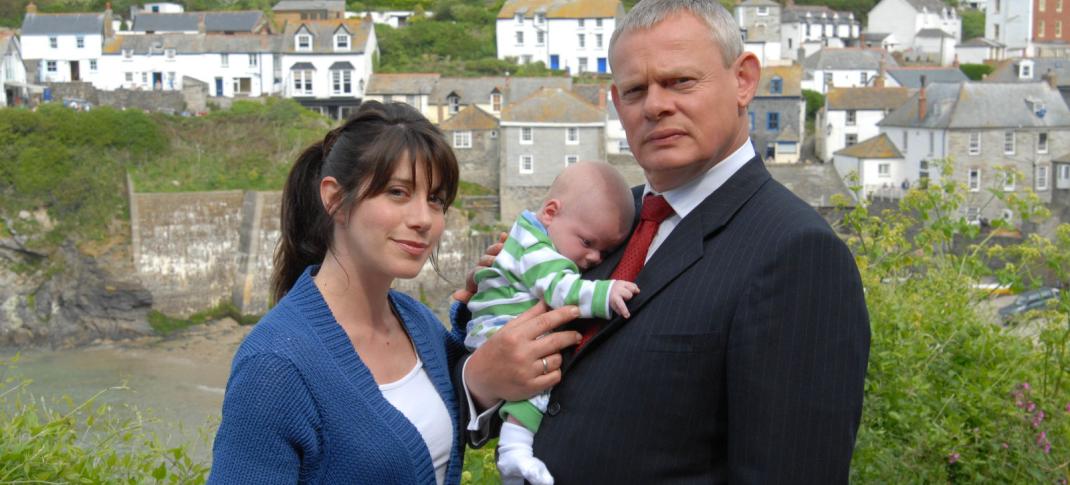 There's good news and bad news for fans of mega-popular British comedy Doc Martin.
Good news: The show's coming back for two more seasons!  Bad news: The show will also come to an end after that time, meaning that our adventures in Portwenn will conclude with Season 9. 
In a way, it's good to finally know for sure about the show's future. Since some time around Season 4, almost every single season of Doc Martin has been rumored to be its last. And given the average two-year production cycle between seasons, fans have been left hanging for information about the series' fate for months at a time at various points over the course of its thirteen-year run.
Plus, nine seasons is a pretty respectable run for any show.
The last time we saw new Doc Martin here in the U.S. was when Season 7 aired in early 2016.
American Public Television, which distributes the show in America, confirmed these plans for the series' end at January's bi-annual Television Critics Association event. Producers Mark Crowdy and Philippa Braithwaite, wife of series star Martin Clunes, explained that Season 8 will shoot in the U.K. this year, while Season 9 will likely be shot in 2019.
"We are very excited to be able to confirm that we will be making two more seasons of Doc Martin. Season 8 will shoot and be broadcast in 2017 [in Great Britain], then we'll be taking our usual year off to plan, write and tune the scripts," the producers said in a joint statement. "Season 9 will shoot and be broadcast in 2019 [in Great Britain] and air around the world in 2020."
According to the folks at APT, American audiences will likely see Season 8 in late 2017 or early 2018. As for Season 9, we'll likely see it in late 2019 or early 2020.
But then, the bad news. After Season 9, "it's then our intention to bring the series to an end," confirmed the producers.
"We've had the most incredible time making this show that we love and care deeply for, and feel very privileged," their statement added. "We'd like to thank our audience around the world for coming on this great journey with us, and really hope you enjoy these next two seasons and think they're the best yet."
There's no word yet on what fans can expect to see in either Season 8 or 9. And there probably won't be for some time. Though certain aspects of the show will likely always be present  – Martin's grumpy nature, the continuing adventures of various Portwenn locals, his on-again, off-again relationship with local school teacher Louisa, to name just a few.
What would you like to see in the next season of Doc Martin? And how would you like to see the series end? 
---
By
for on February 7th, 2017
More to Love from Telly Visions