By
for on April 5th, 2023
The Trailer for Netflix's 'The Diplomat' Sees Keri Russell Face Challenges Foreign and Domestic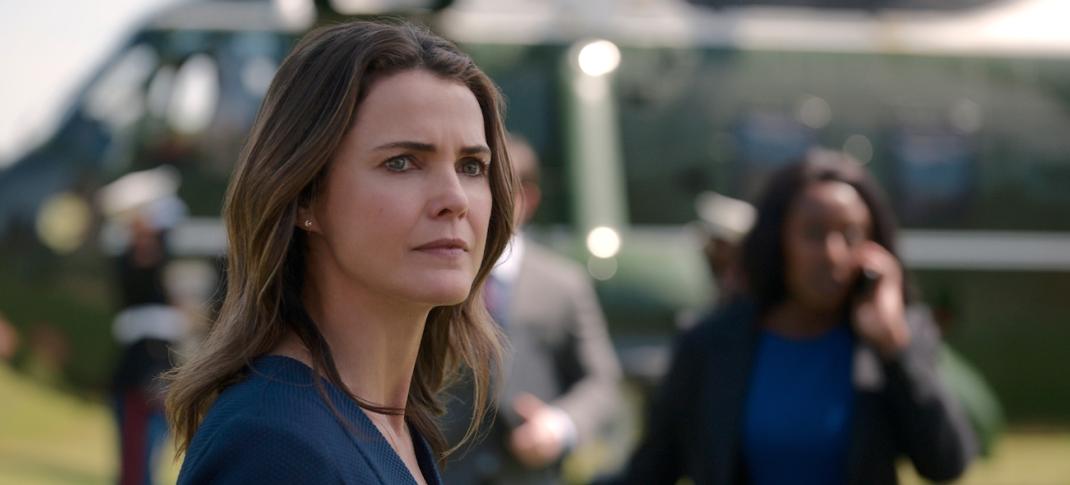 Hot on the heels of the success of The Night Agent, Netflix's next big political thriller is set to make a big splash this April. The Diplomat features an intense premise, an all star cast, and an intriguing mix of high stakes politics and more character-driven personal dynamics. 
Described as a contemporary political drama about the transcendence and torture of long-term relationships between both countries and people, the eight-part series hails from showrunner and writer Debora Cahn (Homeland) It stars award-winning actress Keri Russell as Kate Wyler, the newly appointed U.S. ambassador to the United Kingdom, who is struggling to balance her duties in a job she didn't really want while dealing with the problems her new post is causing in her marriage. Given her five-year stint as a Russian spy on The Americans, Russell is certainly no stranger to politically infused drama, but at least she's (ostensibly) playing a good guy this time. 
But trying to prevent a war isn't the only problem she'll have to navigate while she's in London. Rufus Sewell (Victoria) plays Kate's husband Hal, a former ambassador in his own right who still has plenty of political connections and opinions about how his wife should be doing her job. (Whether she wants to hear them or not.) 
The series synopsis reads as follows. 
Kate Wyler (Keri Russell) is the new US Ambassador to the United Kingdom. She was supposed to go to Afghanistan. She's great in a crisis zone. In a historic home… less so. War is brewing on one continent and boiling over on another. Kate will have to diffuse international crises, forge strategic alliances in London, and adjust to her new place in the spotlight — all while trying to survive her marriage to fellow career diplomat and political star Hal Wyler (Rufus Sewell).
"It's hard to keep a relationship going, be it a marriage or a military alliance. We change, the world changes, and yet we want these relationships to go on forever," Cahn told Netflix's Tudum. "It's a show about a bunch of good people doing their best to keep their global and personal partnerships intact without killing each other. In the world of diplomacy, you're dealing with a lot of rule-bound, protocol-driven behavior, but underneath all that, these are people who sweat, and spill coffee on their clothes, and forget the name of the person they're talking to. All of that is always bubbling under the grandeur and majesty of working with heads of state."
The series' ensemble cast also features David Gyasi (Carnival Row), Ali Ahn (Raising Dion), Rory Kinnear (Ridley Road), and Ato Essandoh (Away). Guest stars include Celia Imrie (Better Things), Michael McKean (Better Call Saul), Nana Mensah (The Chair), T'Nia Miller (Years and Years), and Miguel Sandoval (Sharp Objects). 
All eight episodes of The Diplomat will arrive on Netflix on April 20.
---
By
for on April 5th, 2023
More to Love from Telly Visions