By
for on December 16th, 2020
The 'Dickinson' Season 2 Trailer Wrestles with Issues of Fame and Legacy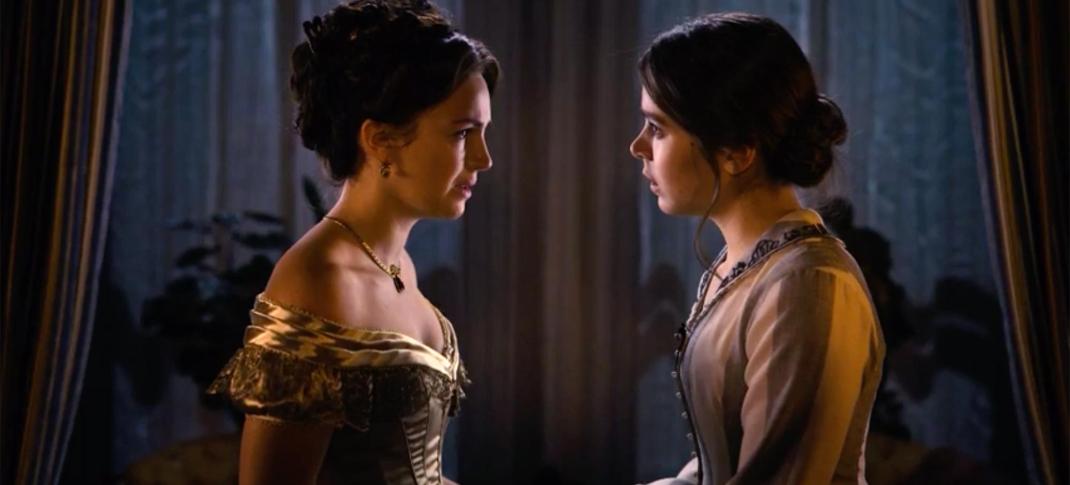 Dickinson is the little AppleTV+ series that could, a thoughtful, anachronistic, and totally fun comedy-drama that far too few people have seen
Actress Hailee Steinfeld stars as a young version of the famous poet Emily Dickinson and the story is a wild reimagining of the life of a woman we too often remember as a sad recluse into a woman who was truly ahead of her time. The show features everything from modern slang to hip hop music to drugs and extended dance breaks and Wiz Khalifa as the personification of death. As a series, it is truly original and gives us a version of the famous poet that deliberately clashes with the way she is normally depicted in popular culture. 
The series is set to return for its second season in January, and Apple TV has dropped the first trailer for its return. The clip features the same sort of dark and irreverent tone that characterized Dickinson's first season and promises more of the same in Season 2.
Season 1 concluded with Sue's wedding to Emily's brother Austin, an event that prompted the young poet to throw herself more fully into her craft and lead her to declare that she would compose "the greatest poems ever written". The Season 2 trailer hints that things might not be completely over between the two women, but also that Emily herself may not be ready for the fame she has always claimed to want.
Tired of being the only one who reads her work, Sue introduces Emily to Sam Bowles (Finn Jones, Iron Fist), a newspaper editor and possible love interest who seems keen to publish her work. Despite the fact that she often references her desire to be recognized for her genius, when presented with the opportunity for recognition, she balks.  
Dickinson has never pretended to be an entirely - or even mostly - accurate retelling of the poet Dickinson's life. But the real Emily clearly did struggle with how or whether to put her name to her works, only publishing ten poems and a letter during her lifetime. But she wrote hundreds, which were discovered in a trunk after her death. 
The theme that runs through this trailer over and over again is the idea of legacy, asking Emily - and by extension, us - how she wants to be remembered after she's gone. "I don't want to disappear from this Earth without anyone knowing who I am," she tells Sue. And she won't - that's for certain.
Dickinson Season 2 arrives on Apple TV+ on Friday, January 8. Will you be tuning in?
---
By
for on December 16th, 2020
More to Love from Telly Visions