By
for on January 14th, 2022
Apple Commemorates the End of 'Dickinson' with a Special Behind-the-Scenes Documentary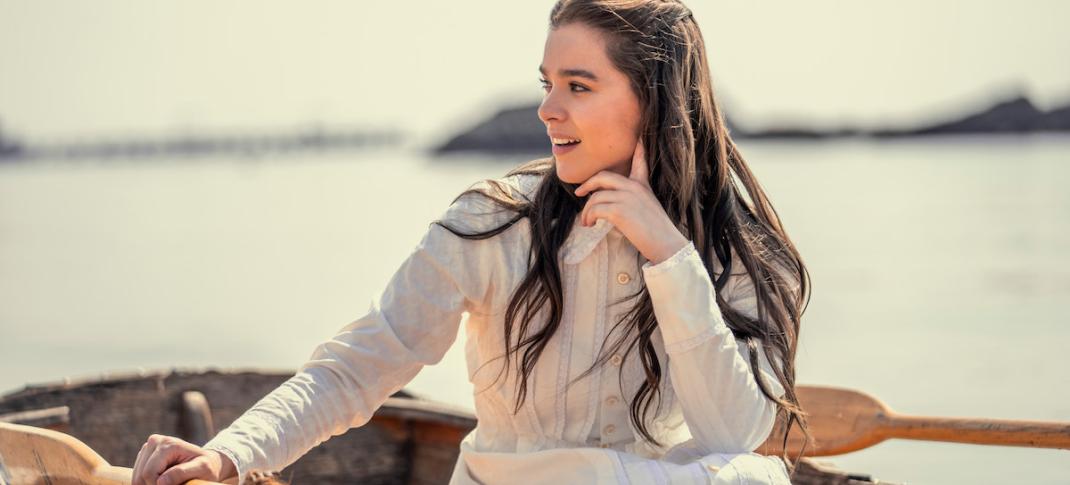 Apple TV+'s buzzy, award-winning period dramedy Dickinson was one of the first original series released on the streaming platform and and still, almost three years later, remains one of its best. The series is a quirky deconstruction of the life of the famous American poet Emily Dickinson, and while it may look like a prestige period piece, in reality, it is anything but, using modern slang and hip hop needle drops to convey how little has really changed between Emily's time and our own. 
But, given the fact that Dickinson was one of the shows that rolled out as part of the Apple TV+ launch, it's one of the first series to complete its run. (Or, perhaps more accurately, complete its run on its own terms. Apple has canceled a handful of its originals, including Little Voice and the Joseph Gordon-Levitt vehicle Mr. Corman.) But Dickinson is very much the master of its own fate, even if its conclusion feels bittersweet - and maybe a little bit cruel - in a world where Grey's Anatomy just got renewed for Season 19. No offense, Grey's fans. But that is a l o n g time. 
At least, as series' endings go, Dickinson's is pretty great - allowing Emily to fully step into her adult persona and claim her own future, rejecting the idea that she should - or could ever - be something she's not, all while hinting that her greatest feats are still to come. But, given that the Season 3 finale dropped less than a month ago, you might be forgiven for still feeling as though there is a decidedly Emily-shaped hole in your life. Happily there's still one last Dickinson treat left for fans.
This week, Apple TV+ released From Dickinson, With Love a half-hour documentary special made as something of a thank-you for the series' devoted and enthusiastic fanbase. The special invites fans to join star and executive producer Hailee Steinfeld and creator, writer, and executive producer Alena Smith in a look back at its three season run. Featuring appearances from multiple cast and crew members and a look behind-the-scenes at the making of the show, From Dickinson, with Love allows fans to join the series' creatives in reminiscing about their favorite moments and say farewell to a truly special project.
You can watch it for yourselves on Apple TV+ directly on YouTube here. 
"I suppose if there's a message to be found in Emily's life, it's that you don't really know the impact of what you're doing while you're doing it," Smith said prior to the Season 3 premiere. "Because she certainly was not recognized or appreciated while she lived for what she had done and we're still unpacking her legacy today. So, there's hope to be found there. Even if it's a kind of like delayed hope."
All three seasons of Dickinson are now available to stream on Apple TV+.
---
By
for on January 14th, 2022
More to Love from Telly Visions