By
for on October 17th, 2019
'Dickinson' Renewed for Season 2 Ahead of AppleTV+ Premiere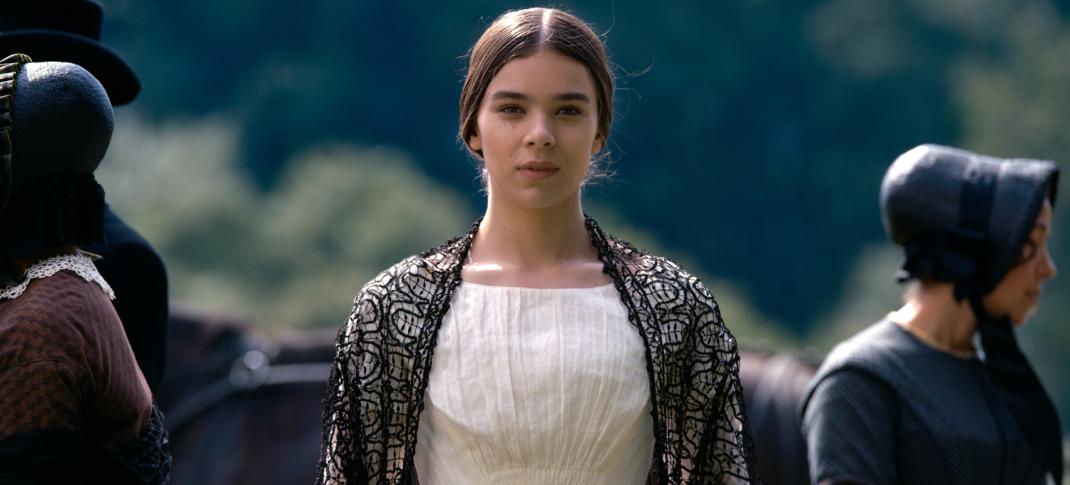 Apple's new streaming service, AppleTV+, doesn't even launch until November 1, but several of its new original series have already been renewed for seasons. One of them is its upcoming period comedy Dickinson, which stars Hailee Stanfield as the famous poet Emily Dickinson. 
Dickinson is poised to tackle the story of the poet's life - and the 19th century itself - in a whole new way. Much like Oscar-winning film The Favourite, this series looks to put a more modern spin on the costume genre, featuring present day music and slang, as well as an interest in exploring stories about gender and social complaints facing women of the time. 
Positioned as a sort of coming-of-age story, Dickinson will reimagine Emily as a sort of millenial hero figure, rebelling against the life she's expected to both lead and want for herself. Instead, she's busy dreaming of the "wild nights" she'll one day come to memorialize in her poetry. The initial trailers for the series have also included something of a magical realism aspect, including but not limited to rapper Wiz Khalifa appearing as Death in a carriage drawn by ghost horses, with whom Emily herself apparently has an encounter. 
The anachronistic feel of the show is both appealing and fascinating, especially given the ways in which Dickinson is normally portrayed in popular culture. The poet is generally remembered as something of a recluse, a sad spinster who shunned the company of others for reasons ranging from a broken heart to obsession with her own work. Whether this was true or not is up for debate, but the series sort of leans into in the sense that the trailer shows us several girls being unkind toward her and calling her an eccentric. Yet, this Emily is also imaginative and vibrant, a young woman who bucks tradition, rejects the straight-laced rules of her era and forges her own path.
Watch the full trailer for Dickinson below:
The teaser is set to one of Stanfield's own songs, entitled "Afterlife". The clip is full of raucous dancing, feminist mantras and the sort of teen relationship drama that feels more like an episode of Riverdale than, say, Downton Abbey. Yet, it's oddly intriguing, largely because Stanfield's Emily feels relatable and compelling as a young woman in her own right, well before she ever becomes one of the greatest poets of the English language.
But, on the whole, the trailer is gorgeous and certainly makes me curious to see what the finished product looks like. How about you? Does Dickinson sound like something you'd try? 
---
By
for on October 17th, 2019
More to Love from Telly Visions