By
for on August 7th, 2020
Dawn French Returns to PBS in 'The Trouble with Maggie Cole' This Fall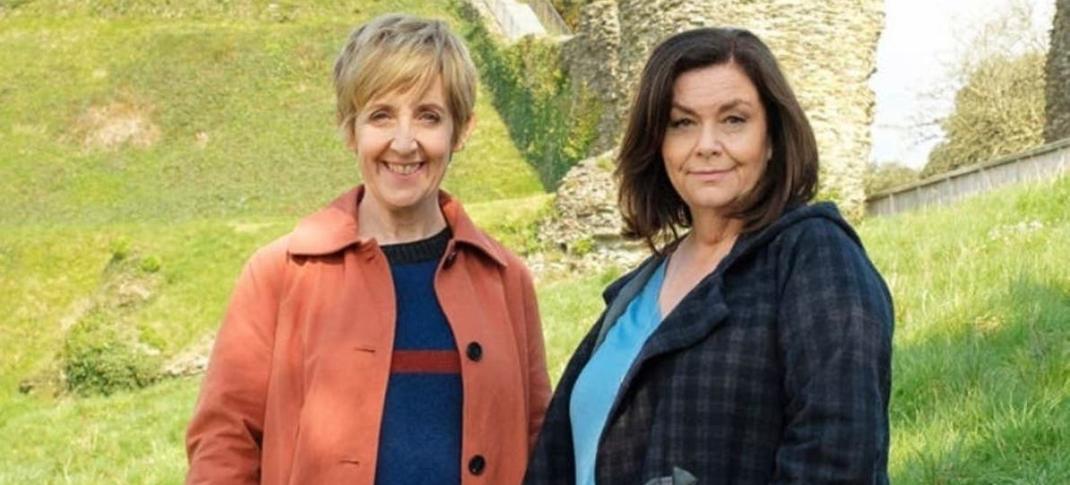 Actress Dawn French, best known to British comedy fans for her starring role in The Vicar of Dibley, will return to PBS stations this fall in a heartwarming new comedy-drama known as The Trouble with Maggie Cole. 
The series will premiere on Sunday nights Fall, beginning October 18, and will explore what happens when idle gossip escalates out of control and starts to affect people's lives. 
Set in a village that looks decidedly similar to Doc Martin's picturesque Portwenn, The Trouble with Maggie Cole follows the story of the titular Maggie Cole, the self-appointed oracle and "local historian" of the close-knit community of Thurlbury. 
As such, Maggie takes it upon herself to make it her business to know a little bit about everyone's…well, pretty much everything. So when a radio journalist interviews Maggie about local life, she gives him far more detail and embellishment about the locals and their personal lives than he was counting on. (If the series trailer is anything to go by, it appears as though she gets more than a bit sloshed while doing it, which may explain her bust of...local color.)
Following the broadcast, Maggie gets into trouble as the fallout disrupts the lives of some of her fellow residents, and she herself must face the truth about some dark secrets that her own family has been harboring. 
French leads a cast that includes Mark Heap,  Julie Hesmondhalgh, Vicki Pepperdine, Patrick Robinson, Phil Dunster, Gwyneth Keyworth and Kerry Howard.
Watch the ITV trailer for the series below.
The series aired earlier this spring in the U.K. and as yet there's no word on whether or not we can expect to see a second season. Perhaps the show's performance in America will have some bearing on those decisions, but one has to hope that if French wants to continue the show, there's a chance she'll be able to do so. 
Are you looking forward to giving this series a try? Let's discuss in the comments.
---
By
for on August 7th, 2020
More to Love from Telly Visions