By
for on January 11th, 2023
'Dalgliesh' Season 2 Will Arrive on Acorn TV This April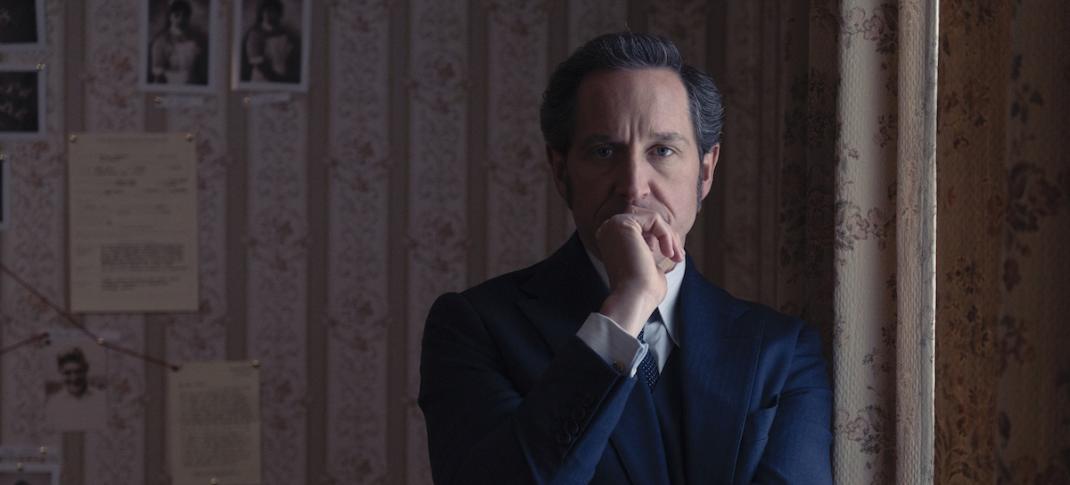 Acorn TV's period-set mystery series Dalgliesh will officially return for a second season this spring. The news that Season 2 will arrive in April was released during a flurry of announcements from AMC's panels at the winter edition of the Television Critics Association press tour in Los Angeles. No hard premiere date has yet been set, but April is likely much sooner than many viewers expected to see the show again. 
The concept of the series is likely to be at least somewhat familiar to Anglophile audiences, whether from the series of novels by P.D. James that originally began publishing in 1962 and continued for over four decades afterward or from the multiple and varied small-screen adaptations they've spawned in the years since their publication. 
Its latest incarnation, titled simply Dalgliesh, stars Bertie Carvel (Jonathan Strange & Mr. Norell) as the enigmatic chief investigator Adam Dalgliesh, a man who is intensely private but equally sure of himself, both controlling and deeply empathetic. In the pantheon of great British literary detectives, Dalgliesh is often remembered for the fact that he also happens to be a critically lauded poet in addition to a talented crime solver. 
Season 2 will adapt three more of James's novels – Death of an Expert Witness which was originally published in 1977, A Certain Justice from 1997, and The Murder Room from 2003. Much like the adaptations featured in the series' first season, the bulk of these three stories do not follow each other in the Dalgliesh chronology, though Death of an Expert Witness is a direct follow-up to Season 1's middle mystery The Black Tower. 
No other cast members have yet been announced for Season 2 as yet, and we don't know if either Jeremy Irvine (Benediction) or Carlyss Peer (Grantchester) will reprise their roles as DS Charles Masterson and DS Kate Miskin, the only characters who carried over from mystery to mystery during Season 1. 
What we do know is that Season 2 won't be the end of the line for this detective. Dalgliesh was renewed for a third season at the same time it was given a second. Details on what novels those episodes might adapt are being held under wraps and all we really know is that  Season 3 is slated to arrive at some point in 2024 
Season 1 of Dalgliesh is currently streaming on Acorn TV. Season 2 will hit screens this April. 
---
By
for on January 11th, 2023
More to Love from Telly Visions